Lisbon & The Unspoiled Azores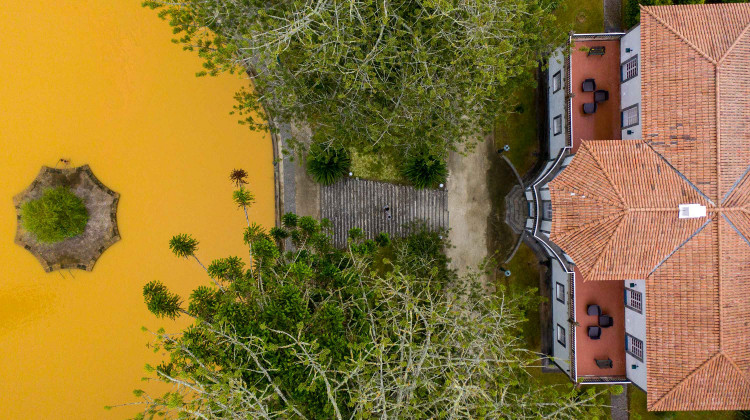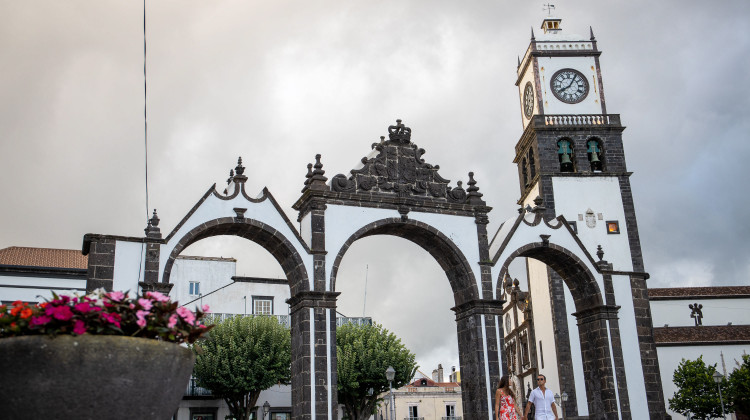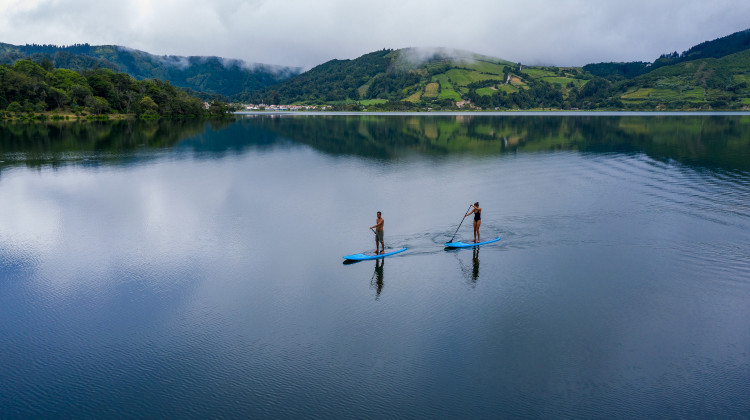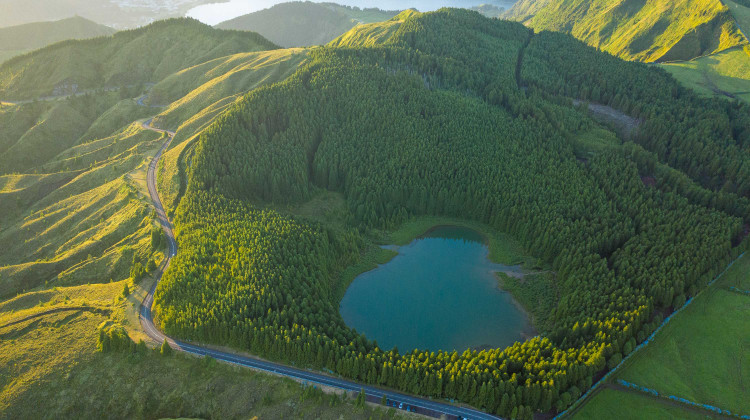 Explore two of Portugal's most popular destinations with this getaway.
Explore two of Portugal's most popular destinations with this getaway to Lisbon and the Azores' São Miguel Island!
What's Included?
All flights and connections
Accommodations for your destinations
Why we love this deal:
We love this travel package for so many reasons. For starters, it offers the best of both worlds - a chance to explore two gorgeous destinations in one trip.
São Miguel Island is renowned for its stunning volcanic landscapes and hot springs. From lush forests to rolling hills, the island is the perfect place to relax and unwind away from the hustle and bustle of city life. Make sure you visit the Sete Cidades Lake and the Furnas Valley!
On top of that, Lisbon is a vibrant city brimming with culture, history, and amazing food. Its streets are filled with medieval castles and squares, colorful azulejos tiles, and beautiful parks. Travelers can ride vintage trams along winding cobblestone alleys or take a ferry down the Tagus River for picturesque views of the city skyline.
The availability of direct flights between these two locations also makes traveling easy, so you won't have to worry about long layovers or extra stops on your way there.
Customizable: Add more nights to your stay, a rental car, or even local excursions.
Itinerary
1
Day 1
Arrival in São Miguel Island
Take the afternoon to stroll around Ponta Delgada's city streets. Ponta Delgada, the main city, is not only the hub of the island but the capital of the Azores. Ponta Delgada evokes all the charms of Europe with cobbled streets, sidewalk cafes, and a thriving culinary scene. Or book here your Ponta Delgada City Tour.
Not to miss:
Portas da Cidade

Louvre Michaelense

Pineapple Plantations

Matriz Church
Day 2
Whale & Dolphin Watching Experience
The Azores Islands are known for their unparalleled beauty and biodiversity, adored by outdoor adventure enthusiasts and nature lovers alike. But what people may not know is that the Azores is also one of the fastest-growing whale-watching destinations in the world. Located in the Atlantic Ocean between Portugal and North America, the Azores are a permanent home and natural point of passage to more than 20 different types of whale and dolphin species, making the islands one of the world's largest whale sanctuaries. Book here.
Visit Sete Cidades (Lagoa das Sete Cidades, Lagoa de Santiago, Lagoa do Canário and Boca do Inferno Viewpoint) and take this opportunity to visit the neighboring village of Mosteiros - ideal for sunset! Once you're in the west part of the island you can also indulge in an ocean thermal bath at Ferraria.
Book here a guided tour around the western part of the island that will have you discovering this and much more in the company of a local guide.
or
Take the day for a hiking adventure.
Recommended hikes:
Day 4
Visit Furnas & Lagoa do Fogo
Head to the north side of the island to visit the Protected Natural Reserve of Lagoa do Fogo and take this chance to visit (and maybe bath) the thermal pools of Caldeira Velha. Once you're here you can also visit the Salto do Cabrito waterfall! On your way to Furnas, we recommend that you stop at Porto Formoso and Gorreana Tea Plantations (the only ones in Europe). In Furnas there's just so much to explore, such as the lake, the Pico do Ferro Viewpoint, the Grená Park, the caldeiras, the fumaroles, the Terra Nostra Park, the Dona Beija hot springs and so much more. Make sure to try out the local delicacies: the cozido das Furnas and the bolos lêvedos!
Book a Furnas guided tour here.
Take the day to stroll around Lisbon's city streets.
Visit the Chiado, Baixa, Belém, and Bairro Alto districts (Bairro Alto is known for its nightlife scene). Highlights: São Roque church, São Pedro de Alcântara garden, the ruins of Carmo church, Santa Catarina viewpoint, Luís de Camões Square, Torre de Belém, Mosteiro dos Jerónimos, Pastéis de Belém, Augusta street, Terreiro do Paço, Santa Justa lift. Or book here your Lisbon Foodie Walking Tour.
Suggestion for dinner: Lisbon Fado Night With Dinner
Stop at Sintra and visit the Old Town and one of the following monuments: Pena Palace, Quinta da Regaleira, Monserrate Palace, Sintra National Palace, or the Moorish Castle. Or book here your Sintra guided tour.
Flexibility

Policy
No Amendment Fees on Our End
We don't charge for our work in changing the initial itinerary.
Full flexibility on Land Arrangements
Change the initial itinerary or cancel your land arrangements for any reason until 14 days before the trip, without penalty.
Support 7 Days a Week
Our experienced travel agents are are available 7 days a week (16 hours per day) to help with any questions.
About the Destination:
Lisbon
With friendly locals, exquisite cuisine, sunny skies, charming cobbled streets and a modern vibe, Lisbon is a delightful experience for any visitor. Rich in history, architecture, culture and entertainment, Lisbon has many highlights and places to visit. Lisbon is quite hilly with several viewpoints located across the city from where you can enjoy stunning views of the city and of the Tagus River. Do visit the Cristo Rei and the Moorish São Jorge Castle for some of the most amazing views of Lisbon.
Enjoy also a melodic and typically Portuguese fado show in one of Alfama's Fado Houses accompanied by an elegant glass of Portugal's outstanding wine. Of course, a trip to Lisbon would not be complete without a taste of its famous pastries, Pastel de Belem and pastel de nata. Lisbon is a city for all the senses.
Azores
The Azores are truly the best kept secret of the Atlantic. Only 4 hours away from the US, this off-the-beaten path destination is getting increasingly popular with tourists from North-America, but it is still a paradise away from the masses. Visit the largest island of the archipelago, São Miguel, boasting lush landscapes surrounding dormant volcanoes, quaint villages and beautiful crater lakes. Go whale-watching, explore the island's hiking trails with stunning coastal views, and take a relaxing soak at a natural hot spring. Visit the only tea plantation in Europe and enjoy the numerous water and adventure activities the island has to offer.
Check out our Azores Travel Guide for more informations and tips.
Protect your trip
Travel insurance available in the payment step.
Notice: Estimated price per person based on 2 adults in a double room.
Reward points discount: -$
0
.00
Request to customize this deal
Need help booking?
Mention the Ref. #3391 and let us know your questions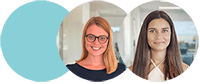 reach us on WhatsApp
Protect your trip
Travel insurance available in the payment step.
Continue in another device
Trust the Local Experts
Hassle-free Experience
Full Support
Save Time & Money
Reviews
Ingrid, Florida
01 Nov 2022
It was a fantastic trip. I loved going to 2 different places in one trip.
Ingrid, Florida
01 Nov 2022
It was a fantastic trip. I loved going to 2 different places in one trip.
Frequently Asked Questions
Contact us
Have questions?
Contact our Support Team
Everyday:
09:00 AM
to
01:00 AM
Lisbon & The Unspoiled Azores
Super Deal
Earn $500*
towards your next trip
Join our Travel Rewards program and receive $500 just for signing up! As a Travel Rewards Member, you'll receive exclusive offers and early access to special deals and sales.