The Azores | EcoLodge Honeymoon Retreat
Enjoy a dream honeymoon and romance in the nature of Terceira Island, Azores!
A romantic dream honeymoon on Terceira Island in the Azores is the perfect blend of modernity and simplicity amid a lush, natural setting!
What's Included?
All flights and connections
Accommodation for your destination
Why Terceira Island for your Honeymoon?
The Azores are closer than you might realize — a mere 5 hours away from the United States' East coast, making the islands an easily accessible destination.

While close in proximity and easy to travel to, the Azores are just isolated enough to make you feel as if you are a million miles away from the hustle and bustle of the rest of the world. It's the ideal combination and perfect recipe for your dream honeymoon.

Feel like you have stepped back in time, where history and culture are preserved, to experience a serene simplicity often lost in the modern world.

A honeymoon in Terceira is your chance to begin your marriage with a magical, once in a lifetime experience amid the tranquility and calm of the island's lush nature. Imagine unspoiled scenery, pristine landscapes, and quiet tender moments—all of which set the stage for the ultimate celebration of your love and new chapter of life together.

The relative proximity of all the attractions on Terceira Island make this a honeymoon destination you can explore at your leisure, yet still get to see it all.

Besides the natural landscapes, Terceira's capital city of Angra do Heroísmo is a UNESCO Heritage Site that will inspire and delight even those who aren't big history buffs.

The title "Most Noble, Loyal and Ever Constant" was attributed to the city, showing its importance as an international trading post and haven for ships sailing between Europe, the Americas and India. Noble, Loyal, and Constant: A wonderful analogy (and good omen) for a place to begin your marriage, wouldn't you say?
Why Caparica Azores EcoLodge?
Co-exist with nature and one another in Caparica Azores EcoLodge's magical cabanas. It's like living your own Swiss Family Robinson dream, waking up each morning in a private eco-bungalow just for the two of you.

Greet each morning to sweet birdsong and surrounded by the pure and unspoiled nature of Terceira Island.

With the lodge's abundant wooden and stone features, you will feel as if you are a part of nature. The couple's cabanas combine the perfect blend of romance and rustic charm, while still offering all the modern amenities you desire to have a comfortable and enjoyable stay with your special love.

While you will feel a world away and in a magical land all your own at Caparica, you are still just a stone's throw away from all the best spots on the island. For instance, the idyllic lodge is located only 2 km from the famous natural pools of Biscoitos.

Have access to all of the magical Caparica grounds, which include calming relaxation areas, a natural pool operating year-round, a vegetable garden, and even an actual orchard—allowing you to really get back to nature and center yourselves as you start your new life together.

Mere minutes from Caparica Azores EcoLodge, Mother Nature awaits, with access to a vast network of marked hiking trails, a golf course, and numerous other outdoor adventures.
Why this special honeymoon deal?
This particular travel package has it all, with breakfast included during your stay, and even a VIP welcoming, with sparkling wine and special romantic decor, chocolate, and more, because your happily ever after starts here.

This special travel package is just one suggestion of what your ideal honeymoon could be, but if you have your own unique dream honeymoon in mind, we can personalize your post-wedding getaway to your exact specifications.

To discover just how we can make your honeymoon as unique and special as your union, call us today and you will be assigned a honeymoon specialist, who will work closely with you to build your perfect itinerary.
Check our Azores Travel Guide for more information and tips.
Map & Itinerary
Protect your trip
Travel insurance available in the payment step.
Notice: Estimated price per person based on 2 adults in a double room.
Reward points discount: -$
0
.00
Need help booking?
Mention the Ref. #3310 and let us know your questions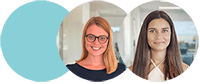 reach us on WhatsApp
Protect your trip
Travel insurance available in the payment step.
Continue in another device
Trust the Local Experts
Hassle-free Experience
Full Support
Save Time & Money
Frequently Asked Questions
Contact us
Have questions?
Contact our Support Team
Everyday:
08:00 AM
to
12:00 AM
The Azores | EcoLodge Honeymoon Retreat
Earn $50*
towards your next trip
Join our Travel Rewards program and receive $50 just for signing up! As a Travel Rewards Member, you'll receive exclusive offers and early access to special deals and sales.