The Azores | Honeymoon at Terra Nostra Garden Hotel
Spend a romantic honeymoon at the enchanting Terra Nostra Garden Hotel in Furnas!
Honeymoon at the enchanting, award-winning Terra Nostra Garden Hotel, one of the most romantic sites in Portugal!
What's Included?
All flights and connections
Accommodation for your destination
Special Offer: Romantic VIP Treatment
Why São Miguel Island for your honeymoon?
No place is more magical than Sao Miguel Island, making it the perfect destination for your dream honeymoon getaway. The largest of the Azores Islands, Sao Miguel offers everything you need to ensure your honeymoon is as incredible, one-of-a-kind, and special as your partnership is.

Terra Nostra Hotel and Furnas are the ideal settings for a romantic vacation. Furnas is a charming village, where simply strolling around is an immense pleasure. There are beautiful flowers everywhere, and the locals are warm, friendly, and welcoming. Terra Nostra Park is also one of the most beautiful parks in Portugal, filled to bursting with exotic and endemic plants.

The untouched, pristine, and vibrant nature of the island sets the stage for a honeymoon filled with romance, adventure, fun and memories to last a lifetime.

São Miguel Island boasts some of the most awe-inspiring landscapes in the world, and who better to enjoy them with than your new spouse?

Imagine hiking side-by-side on scenic trails, wading together beneath cascading waterfalls, taking a tour for two at a local tea or pineapple plantation, and much more--the highlight of which will be enjoying these unmatched experiences with your better half.

The Azores surprisingly close to Mainland Europe and the East Coast of the U.S., while still feeling a world away in terms of its offering peace, quiet, and a truly unique, off the beaten path locale.
Why Terra Nostra Garden Hotel?
Terra Nostra Garden Hotel is a major hotel that is beloved and renowned in the Azores. This luxury accommodation is not only a favorite of tourists and locals alike, but it is also the proud recipient of numerous international tourism awards for its quality and superior offerings.

Located in the heart of the Furnas Valley, Terra Nostra Garden Hotel shares the same grounds as Sao Miguel's iconic Terra Nostra Park, a serene nature setting that features centuries-old gardens and paradisiacal thermal pools which hotel guests can access at any time of the day. Talk about a perfect perk!

Designed to meet the needs of the most discerning guests and to create lasting, joyful memories never to be forgotten, the Terra Nostra Garden Hotel is the ideal setting to set the stage and mark the monumental start of your new and unforgettable romantic adventure together.
Why this special honeymoon deal?
This amazing travel package is a suggestion of what your honeymoon could be, and is designed to give you a great option if you'd like to simply sit back and enjoy your getaway with every decision made for you.

This special package will take you to one the most unique places in all of the Azores, Terra Nostra Hotel at Furnas Village. This World Travel Awards prize-winning hotel for Portugal's Leading Boutique Hotel is a well-kept secret that we want you to be able to experience and enjoy firsthand.

Breakfast will be included during your stay, as well as transfers to and from the airport, so you don't have to worry about anything!

This travel package also includes a romantic VIP welcome (fruit basket, chocolate, and sparkling wine waiting in your room), because from the minute you arrive, we want your happily ever after to be exactly that: happy and blissful!

If a pre-made package isn't exactly what you are looking for and you have more specific ideas and dreams in mind for your honeymoon, Azores Getaways can make that happen, and we'd love to hear from you and discuss how we can make those honeymoon dreams a reality in the Azores.

Contact us and let us plan one of the most important moments of your new life together. You will be assigned a honeymoon specialist who will do everything to "dream up" your perfect itinerary alongside you.
Map & Itinerary
Protect your trip
Travel insurance available in the payment step.
Notice: Estimated price per person based on 2 adults in a double room.
Reward points discount: -$
0
.00
Need help booking?
Mention the Ref. #3309 and let us know your questions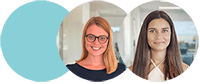 reach us on WhatsApp
Protect your trip
Travel insurance available in the payment step.
Continue in another device
Trust the Local Experts
Hassle-free Experience
Full Support
Save Time & Money
Frequently Asked Questions
Contact us
Have questions?
Contact our Support Team
Everyday:
08:00 AM
to
12:00 AM
The Azores | Honeymoon at Terra Nostra Garden Hotel
Earn $50*
towards your next trip
Join our Travel Rewards program and receive $50 just for signing up! As a Travel Rewards Member, you'll receive exclusive offers and early access to special deals and sales.