The Azores | Terceira Hiking Package
Discover Terceira with our week-long hiking package.
Discover the natural beauty of Terceira with this week-long Azores adventure!
What's Included?
All flights and connections
Accommodation for your destination
Experience Pack: The Azores| Hiking Terceira Island
Why we love this deal:
This travel package takes the stress out of having to plan everything yourself. All you have to do is pack your bags and bring your adventurous spirit;

This offer already includes several biking and hiking tours, a total of 5 days full of adventure (see the full itinerary below);
It includes a jeep tour; a full day of hiking, and two half-days and a full day of biking through the rest of the natural landscapes of this fantastic island;
Transfers to and from the airport are also included;
Hike in the coast or in the center of the island and ride in one of the biggest volcanic craters in the Azores;
Discover the enchanting beauty and unspoiled nature of Terceira island's verdant valleys, lush forests, endemic vegetation, mountains and coast;
You can customize your travel itinerary according to your preferences. Options include: adding additional nights to your stay, car rental, or some other experience to make your itinerary even more unique and special;
You won't have to worry about anything, as we have taken care of everything for you.
About the Destination:
. Terceira is the perfect Azores island for those seeking a relaxing but active vacation, with outdoor adventures galore never more than a 20-minute drive away. Besides its dozens of gorgeous natural swimming pools to dive in during the summer, Terceira Island also has plentiful choices for enjoying yourself during the winter. Terceira Island is also home to the Azores' most iconic patchwork landscapes -- gorgeous scenery reminiscent of the Irish and Icelandic countrysides -- and to one of the only lava tubes in the world that you can actually visit and see up-close and personal. Terceira Island is also home to the only official UNESCO city in the Azores Islands, Angra do Heroísmo! This charming city is the most picturesque and beautiful one in all of the Azores. Other famous sights that are must-sees in Terceira Island are Monte Brasil, Serra do Cume, and Lagoa das Patas, just to name a few. But there are so many more you won't want to miss!
If going inside an actual volcano is something that's on your bucket list, start planning your Azores getaway to Terceira Island with this amazing Azores travel deal! Highlights include the Algar do Carvão, an ancient volcanic cave that you can actually walk inside, and which is home to some of the largest stalactites in the world -- all of which will leave you speechless and in utter awe. And if the thought of strolling around city streets that remind you of the colorful and cute thoroughfares in Cuba appeals to you, then Terceira Island and its UNESCO World Heritage city are the perfect fit for you! Angra do Heroísmo is filled with gorgeous Renaissance buildings with colorful facades and quaint, cobbled streets that ooze charm. Are you a fan of great food and wine? Terceira Island has that, too, by the platefuls. You could say Terceira has it all!
Check out our Azores Travel Guide for more information and tips.
Map & Itinerary
Protect your trip
Travel insurance available in the payment step.
Notice: Estimated price per person based on 2 adults in a double room.
Reward points discount: -$
0
.00
Need help booking?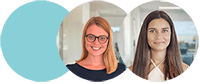 Mention the Ref. #3306 and let us know your questions
Protect your trip
Travel insurance available in the payment step.
Continue in another device
Trust the Local Experts
Hassle-free Experience
Full Support
Save Time & Money
Reviews
Joan, Maryland
24 May 2022
Very well organized with excellent guides. All went very smooth.
Joan, Maryland
24 May 2022
Very well organized with excellent guides. All went very smooth.
Frequently Asked Questions
Contact us
Have questions?
Contact our Support Team
Everyday:
08:00 AM
to
12:00 AM
The Azores | Terceira Hiking Package
Earn $50*
towards your next trip
Join our Travel Rewards program and receive $50 just for signing up! As a Travel Rewards Member, you'll receive exclusive offers and early access to special deals and sales.