The Azores | Discover Terceira's Heritage
Discover Terceira's capital: a UNESCO site in the Azores.
Discover Terceira's unique heritage and colorful history with this cultural package!
What's Included?
All flights and connections
Accommodation for your destination
Cultural Tours: Explore Terceira's Culture & Heritage
Cultural Tours: Angra do Heroísmo City Walking Tour
Why we love this deal:
Immerse yourself in the authentic culinary and cultural traditions of the Azores with these intimate, specially curated tours:
Angra do Heroísmo City Walking Tour: Get to know downtown of Angra do Heroismo, a UNESCO World Heritage Site since 1983, on this walking tour with a professional local guide. This tour will take you around to all the city's significant historical sites, with a few sweet surprises along the way.
Explore Terceira's Culture & Heritage: Learn all about Terceira's unique traditions, from cheese-making, to embroidery, to ceramics and everything in between!
Burn off the extra calories with an invigorating hike or bike ride where you can appreciate the enchanting beauty and unspoiled nature of Terceira island's verdant valleys, stunning coastlines, flora and fauna, mountains, and lakes;
Explore the ancient lava cave of Algar do Carvão, one of the very few volcanoes that welcome and encourages visitors;
Breakfast may be included during your stay, depending on the accommodation selected;

This travel package takes the stress out of having to plan everything yourself. All you have to do is pack your bags and bring your adventurous spirit;

You won't have to worry about anything, as we have taken care of everything for you.
About the Destination:
When most people think of the Azores, their minds are instantly filled with images of breathtaking landscapes, heavenly hot springs, and happy cows grazing among lush pastures. While all of this is definitely a beautiful part of what makes the islands special, there is so much more to explore. Beyond the awe-inspiring aesthetic beauty that adorns this unique archipelago, the Azores' culture is equally as beautiful, and rich. A portrait of a simple way of life quietly existing between land and sea, Azorean culture is marked by an abundance of old world customs and traditions. Highlighting the rich culture are the awe-inspiring UNESCO Heritage Sites scattered throughout the islands, each of which await your discovery -- starting with Angra do Heroísmo in Terceira Island, Azores.
While walking among this historical hub, its picturesque and joyful vibe will instantly steal your heart. Surrounded by such beauty and vibrance, you'd never imagine that just 40 years ago, on January 1, 1980, a huge earthquake destroyed a large part of this idyllic enclave, leaving more than 70 locals dead. But true to the Azorean spirit, the Terceirenses did not let this natural disaster destroy them. Instead, they rose from the rubble and immediately started rebuilding, soon creating their own unique island legacy. As they rebuilt, the islanders paid extra attention to Angra do Heroísmo's historical center, carefully preserving the majority of its original architectural features.
Thanks to their diligence in this important matter, Angra remains a place where history and culture still thrive, impeccably preserved and co-existing in harmony amid the island's humble residents.
Check out our Azores Travel Guide for more informations and tips.
Map & Itinerary
Notice: Estimated price per person based on 2 adults in a double room.
Reward points discount: -£
0
.00
Need help booking?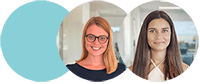 Mention the Ref. #7118 and let us know your questions
Continue in another device
Trust the Local Experts
Hassle-free Experience
Full Support
Save Time & Money
Frequently Asked Questions
Contact us
Have questions?
Contact our Support Team
Everyday:
08:00 AM
to
12:00 AM
The Azores | Discover Terceira's Heritage
Earn £50*
towards your next trip
Join our Travel Rewards program and receive £50 just for signing up! As a Travel Rewards Member, you'll receive exclusive offers and early access to special deals and sales.