The Azores | São Miguel & Graciosa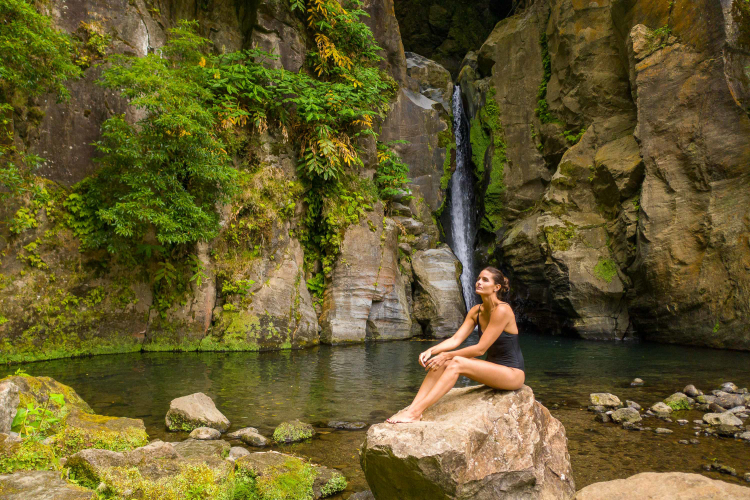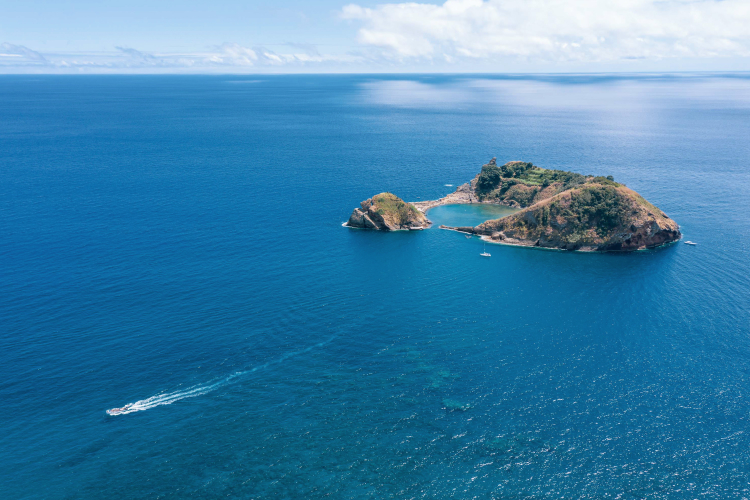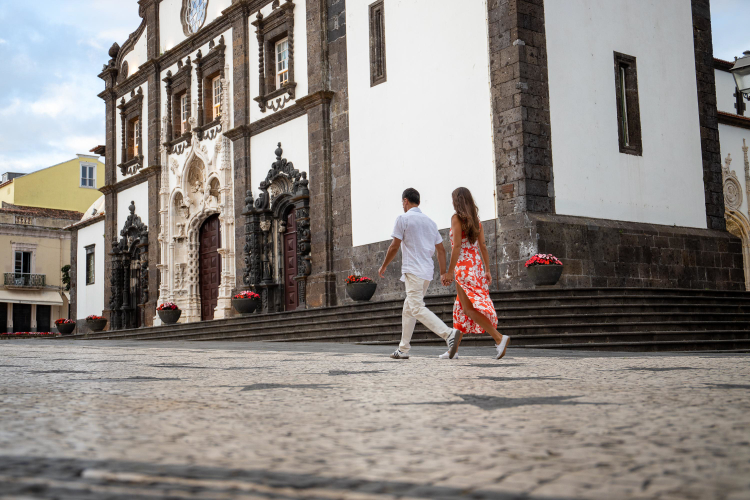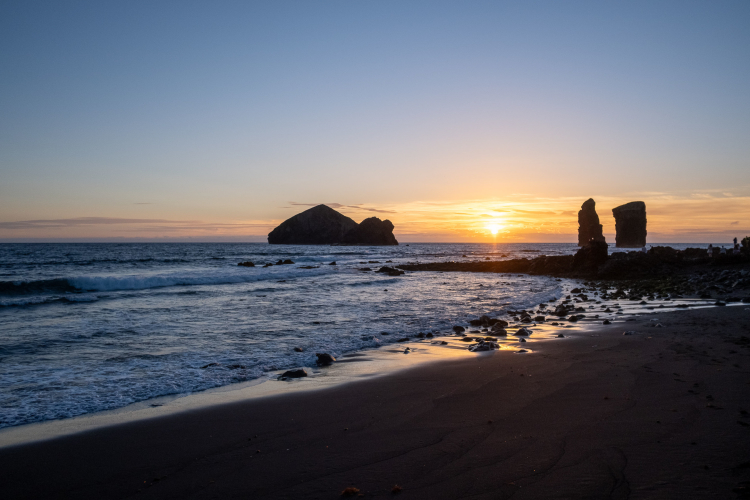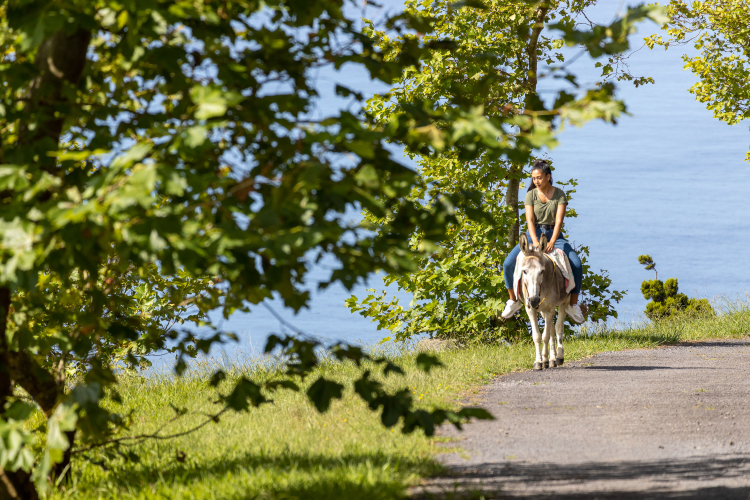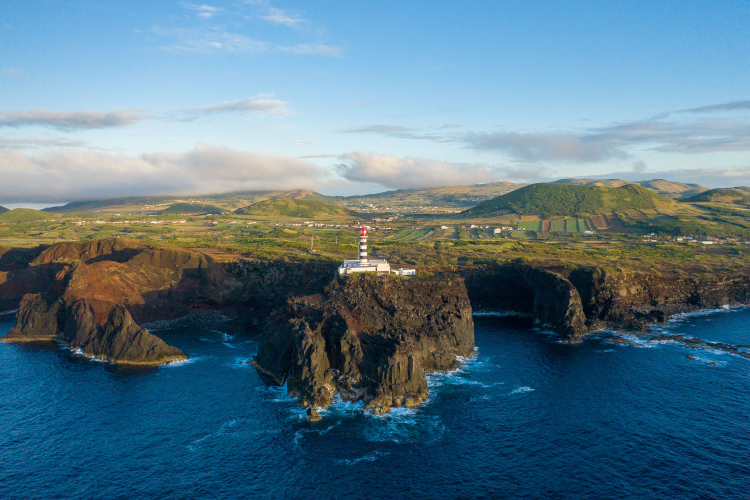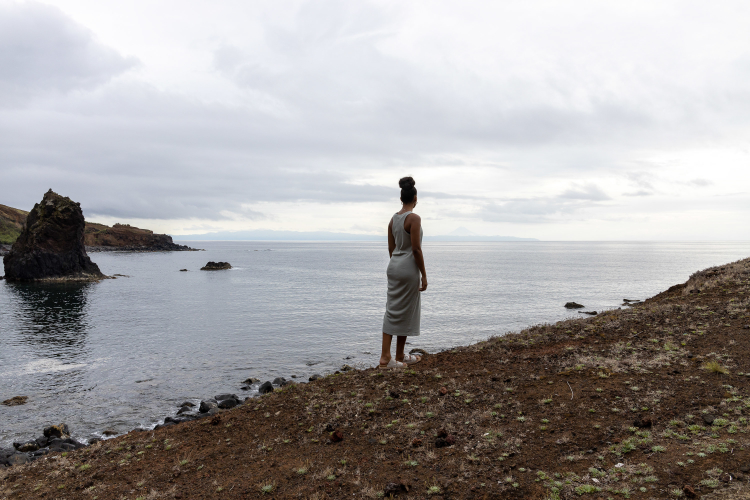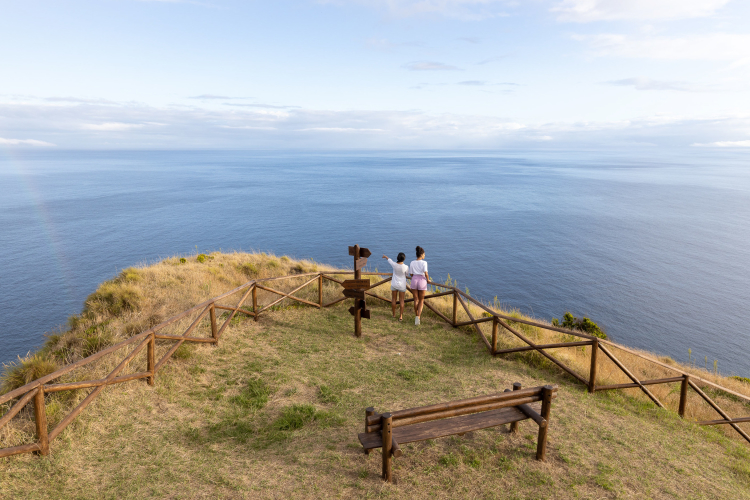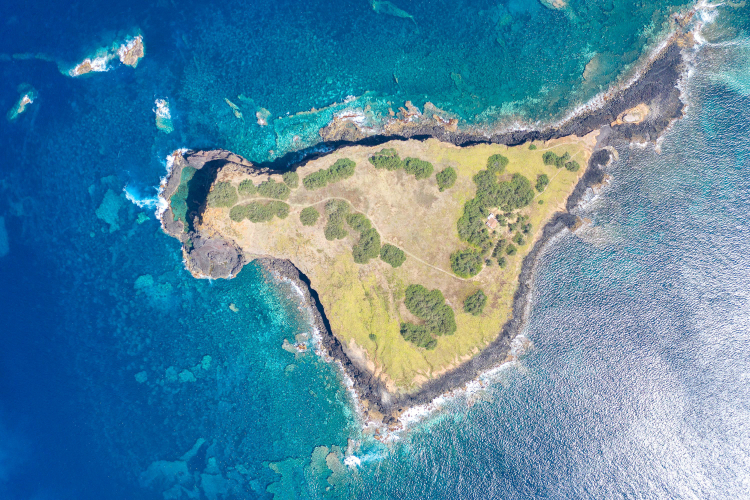 Explore São Miguel and the most under-the-radar island of the Azores, Graciosa.
Excellent opportunity to visit the islands of São Miguel and Graciosa!
What's Included?
All flights and connections
Accommodations for your destinations
Why we love this deal:
This is the perfect opportunity to visit two islands of the Azores: One is the most visited island and the other is the least known island, providing you with a perfect contrast and the best of both worlds!

Graciosa (translated as

gracious

in English) truly takes after its name. Also considered the "White Island" due to its landscape and place names (such as White Hills and White Stones), Graciosa offers beautiful sights of well-preserved vineyards and quaint windmills of Flemish influence. The island is classified by UNESCO as a World Heritage Biosphere Reserve and has amazing sights and places of interest.

Just four hours from Boston, the Azores are now easier to access and explore than ever before. São Miguel Island, the largest of the Azores archipelago, is a beautiful green gem in the middle of the Atlantic Ocean boasting lush green landscapes dotted with colorful hydrangeas, stunning volcanic activity, exotic flora, and two high-quality golf courses (Batalha and Furnas). With stunning lush landscapes, sunny black sand beaches, crystal clear ocean waters, exotic plants, dormant volcanoes, and hot springs, São Miguel is the perfect vacation destination for nature lovers, beach bums, or those simply looking for an off-the-beaten-path European destination.

This travel package takes the stress out of having to plan everything yourself. Simply pack your bags, and don't forget to bring your adventurous spirit;

We have made a selection of accommodations in prime locations on both islands;

Breakfast is included during your stay,

depending on the accommodation selected;

You can customize your travel itinerary as you wish, adding more nights to your stay, additional experiences, or a car rental to make your trip even more special;

You won't have to worry about anything, as we have taken care of everything for you.
Flexibility

Policy
No Amendment Fees on Our End
We don't charge for our work in changing the initial itinerary.
Full flexibility on Land Arrangements
Change the initial itinerary or cancel your land arrangements for any reason until 14 days before the trip, without penalty.
Support 7 Days a Week
Our experienced travel agents are are available 7 days a week (16 hours per day) to help with any questions.
About the Destination:
Graciosa Island
This small island is serene enough to live up to its name, which translates as "Gracious" in English. Graciosa Island is home to over 4,000 inhabitants, all of whom are proud to live in such a peaceful and idyllic retreat. The famous and delicate queijadas da Graciosa, one of the Azores' most beloved and preferred sweets, are originally from here. This Azores Island also has two spectacular ancient lava tubes to explore: Furna da Maria Encantada and the major landmark of Furna do Enxofre.
Graceful white rocks line the island's captivating coastline, and red-turreted windmills dot the lush landscape. Graciosa's windmills are of Flemish origin, and many of them have been adapted into modern accommodations for those who are looking for an authentic and unique stay while vacationing in the Azores. You'll soon learn just how emblematic these windmills are to this Azores Island, and as you stroll around its streets, they will quickly steal your attention. Graciosa is also home to the famed Azorean dwarf donkeys — a species that is rare and actually on the verge of extinction. If you are looking for a once in a lifetime adventure, and a definitely unique story, you can even book a donkey ride for whenever you aren't busy strolling among the island's scenic, tree-lined roads.
But… that's not all. The previously mentioned São Miguel Island isn't the only island in the Azores with amazing thermal baths. Graciosa Island is home to a small therapeutic thermal spa known as the Termas do Carapacho. Located in the tiny village of Luz, the inviting thermal waters of Carapacho are packed with beneficial mineral properties and reach a temperature of around 40°C (104°F), making for an ideal environment for a perfect relaxing and therapeutic bath.
São Miguel Island
São Miguel Island is the largest island in the Azores, and the most populated, with almost 137,000 inhabitants (2011 data). As soon as you finally escape for your Azores getaway and visit São Miguel Island, you'll immediately discover why this Azores Island is nicknamed ''The Green Island of the Azores.'' São Miguel's lush landscapes and rolling, verdant hillsides inspire and awe everyone who experiences them, which makes it come as no surprise that São Miguel is the most visited of the Azores Islands, soon followed in popularity by lovely Terceira Island.
Even though the Azores have never actually recognized the city of Ponta Delgada in São Miguel Island as its official capital, Ponta Delgada is indeed the economical hub of all of the Azores Islands. Ponta Delgada is special and unique, boasting old world architecture and other amazing features that evoke all the charms of Europe, like cobbled streets, sidewalk cafes, and a thriving culinary scene.
Visitors to São Miguel can also look forward to getting a glimpse at some of the Azores´ most iconic viewpoints and famed crater lakes, including the popular tourist destinations of Sete Cidades, Lagoa do Fogo, and Furnas Lake (located in the iconic village of Furnas). São Miguel is also a geothermal hot spot, giving you something else to look forward to experiencing, especially on your visit to Furnas Valley. Also among the exciting things you can expect to find on this idyllic island? Warm water to swim year-round, particularly in one of the natural spas and hot springs found inland, or tucked along the island's stunning, volcanic rocky coast.
Check out our Azores Travel Guide for more informations and tips.
Itinerary
Notice: Estimated price per person based on 2 adults in a double room.
Reward points discount: -£
0
.00
Request to customize this deal
Need help booking?
Mention the Ref. #4595 and let us know your questions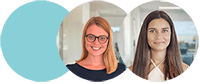 reach us on WhatsApp
Continue in another device
Trust the Local Experts
Hassle-free Experience
Full Support
Save Time & Money
Frequently Asked Questions
Contact us
Have questions?
Contact our Support Team
Everyday:
09:00 AM
to
01:00 AM
The Azores | São Miguel & Graciosa
Earn £50*
towards your next trip
Join our Travel Rewards program and receive £50 just for signing up! As a Travel Rewards Member, you'll receive exclusive offers and early access to special deals and sales.