The Azores | Discover The Triangle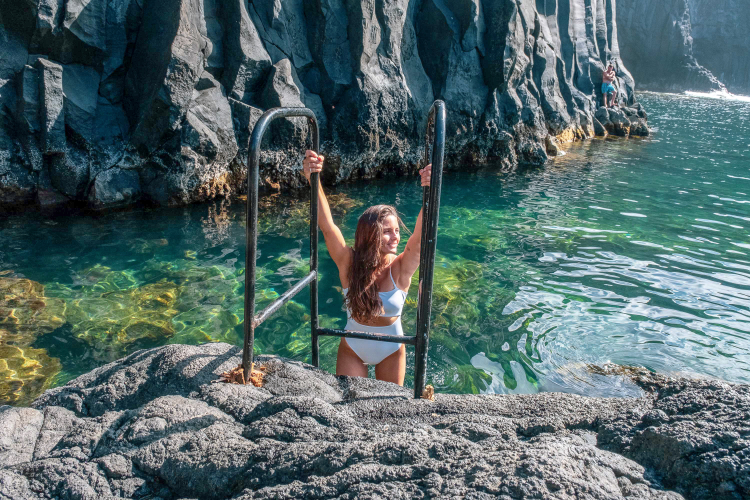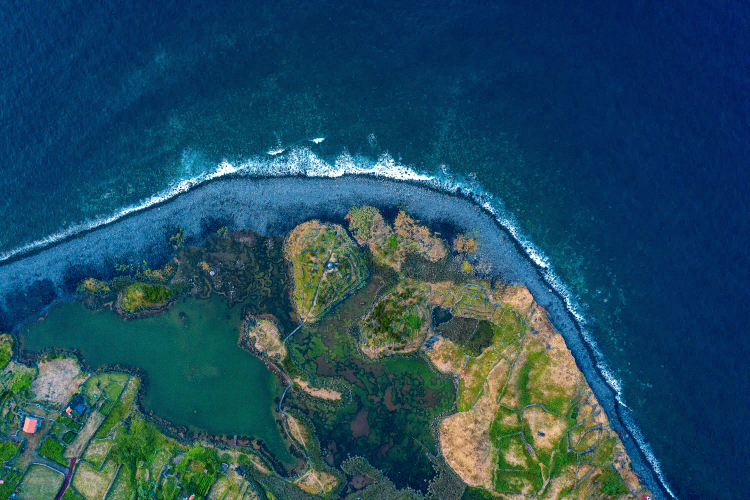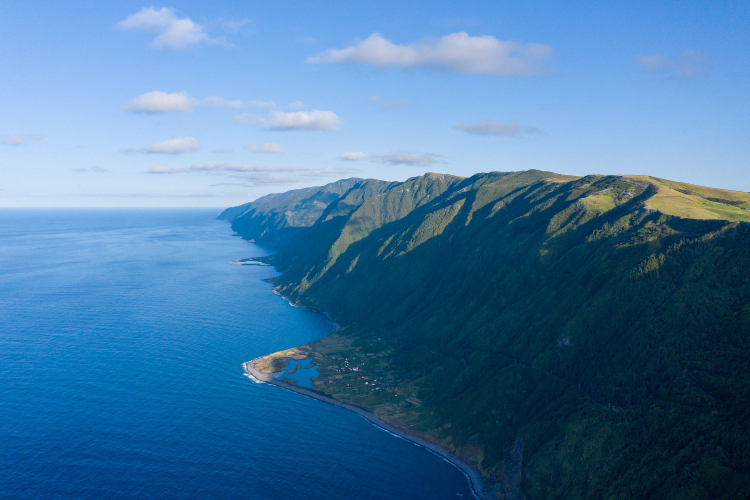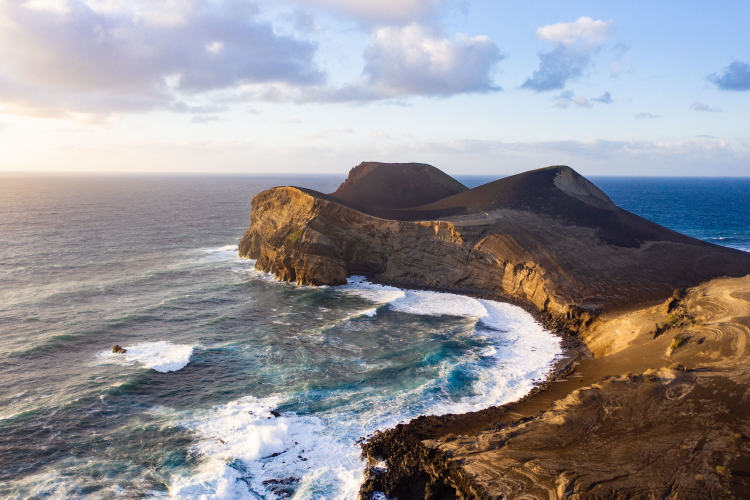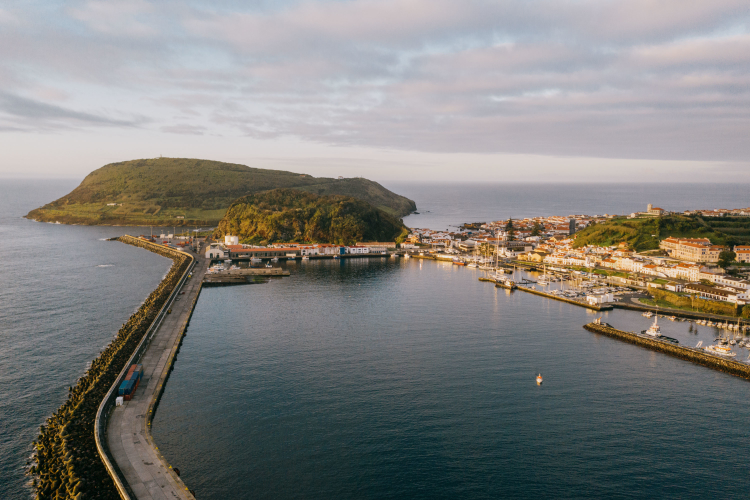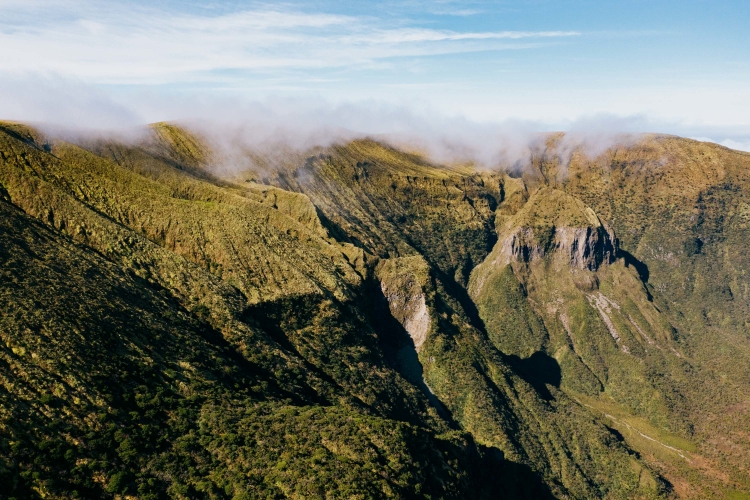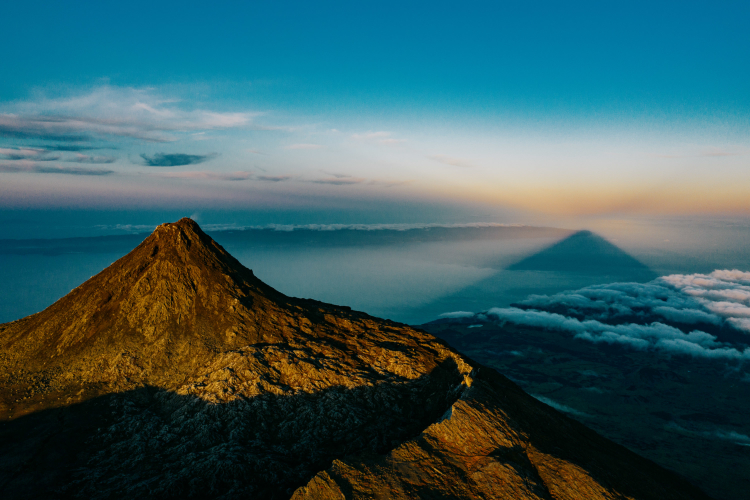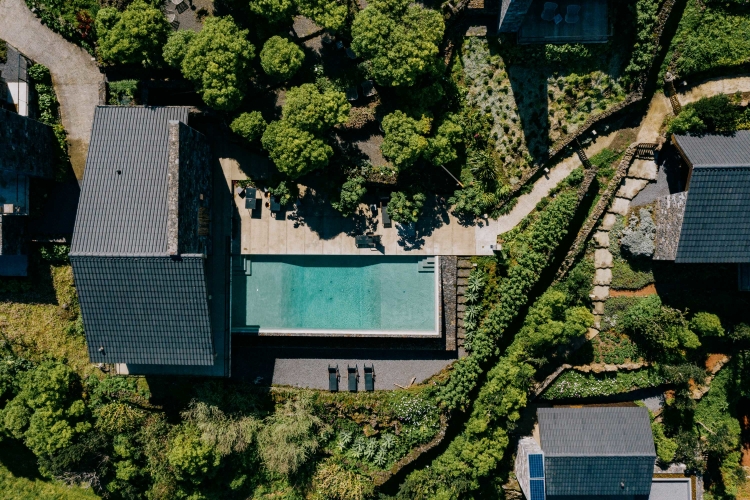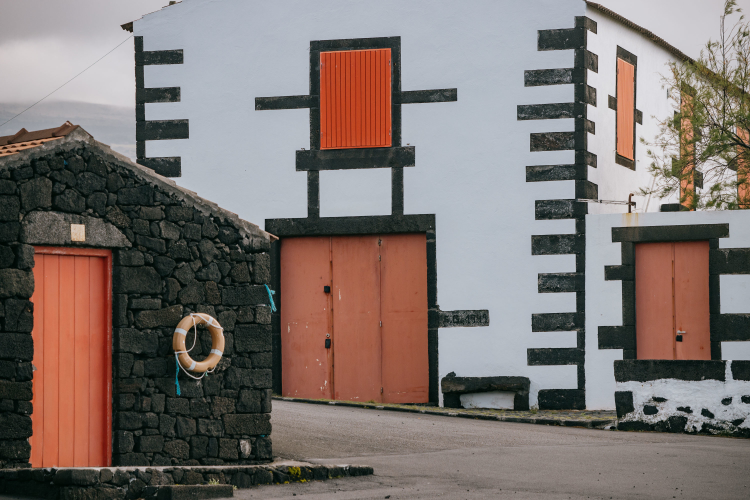 View Photos
Discover the triangle islands: Faial, Pico & São Jorge.
Discover the "triangle" of the Azores and take this chance to stop in São Miguel as well!
What's Included?
All flights and connections
Accommodations for your destinations
Boat Trip: 2 islands ticket
Expert trip manager and local guides
Travel Insurance and Coverage for Covid-19
Why we love this deal:
You will have the opportunity to get to know the islands of the Azores Triangle;

You've probably heard about the Triangle of the Azores, but most likely didn't know what it was. It's indeed in Faial, São Jorge or Pico Island that you have that true sense of living in an archipelago, because you have views to the other Azores Islands on the horizon. Due to their geographical proximity, there are people that go to work in any of the other islands and come back in the evening by boat. So, if you're visiting any of the islands above, you can always plan a day trip to any of the other islands! Our suggestion is that you take some time to explore every one of the nine islands. For inspiration to get you started, have a look at our Azores travel deal to the Triangle Islands of the Azores - Faial, Pico, and São Jorge.

It is on these islands that you get the true sense of life in an archipelago, because from one island you can see the other 2 -- an awe-inspiring landscape;

This travel package takes the stress out of having to plan everything yourself. Pack your bags and don't forget the adventurous spirit;

We have made a selection of accommodations in recommended locations for those visiting the islands for the first time;

Breakfast is included during your stay, depending on the selected accommodation on each island;

You can customize your travel itinerary as you wish, adding more nights' stay, experiences or car rental, to make your stay even more special;

You won't have to worry about anything, as we have taken care of everything for you.
About the Destination:
Faial Island
Faial Island is also the site of the most recent volcanic eruption in the Azores, which took place along the coast of Capelinhos village in 1957 and almost completely buried the nearby lighthouse. Many people lost their homes and livelihoods as a result of the eruption, a dire situation which prompted the Azorean Refugee Act to be signed in 1958 by JFK, authorizing the emigration of those affected. Simply put: The Capelinhos volcano left behind one of the most emblematic landscapes in the whole world!
Most famous as a port, Faial historically has been (and remains to this day) a popular stopping point for sailors crossing the Atlantic. The island's main city, Horta, although small, has a modern, cosmopolitan feel, with travelers from all over the globe gathering at the restaurants and bars along the harbor to swap stories and take in stunning views of Pico Island across the bay. In downtown Horta, you'll find the Azores' most famous sailing bar, Peter's Café Sport, which is a must-visit, whether you're a sailing soul or not! Make sure you try the signature gin as you sit back and enjoy the authentic and rustic vibe of the city surrounding you. You can then head to Genuíno's restaurant for the ultimate dining scene and to indulge in the themed-menu and appreciate the charming decor. The best part? You'll be gifted with some amazing views over Porto Pim Bay. Start planning your Azores vacations to Faial Island today. We can help!
If jaw-dropping volcanic landscapes, UNESCO Heritage hot spots, and natural wonders appeal to you, make sure you include a visit to Faial Island in your Azores trip! Other sights that are must-sees in Faial Island include the iconic and beautiful Caldeira, Praia do Norte, and Almoxarife.
Pico Island
Nine amazing Azores islands emerge from the deep blue of the Atlantic, but Pico Island stands taller than the rest! Pico Island is the Island of the Mountain in the Azores, home to a mystic beauty that attracts visitors from not only those coming from Boston to Azores or Toronto to Azores, but across the entire globe! Nearly 15,000 people call Pico Island home, and they have the gift and unmatched privilege of waking up each morning to some of the best views in all of the Azores: Pico Mountain and glistening ocean vistas as far as the eye can see.
In fact, Pico Mountain is Portugal's highest peak, measuring over 7,000 ft tall! At such a towering height, it will come as no surprise that hiking Pico is one of Europe's most popular hiking trails! If you're interested in experiencing this ultimate adventure for yourself, click here to book your Pico Mountain hiking experience during the day, at sunrise, or overnight. But that's not the only fascinating thing about Pico Island in the Azores...
Characterized by black volcanic soil, Pico Island is covered with basalt (lava rock)-lined vineyards that are official UNESCO World Heritage Sites. Locals have been producing wine here since the 15th century, and they even have a museum dedicated to the pastime's rich history. Pico's popular red and white wine varieties grow beneath the shadow of famed Pico Mountain. Pico Island also boasts one of the world's longest lava tubes, where you can get a glimpse of rare stalactites and stalagmites that have been unaffected by outside or artificial light, as well as dozens of natural swimming pools and other sights that will have you dreaming about your Azores trip for quite some time! Other points of interest in Pico Island not to be missed include Lagoa do Capitão, Lajido da Criação Velha, whaling museums and much more!
If the ultimate trekking adventure appeals to you, Pico Island is the perfect place to start your Azores trip. As you reach Pico's summit, you'll be rewarded with the best that Mother Nature provides. Plus, if local spirits and unique island traditions speak to you, the rare island heritage is yet another reason to visit Pico. You can look forward to visiting several wineries to sample the many varieties and discover which is your favorite Pico wine type. You will also learn all about the wine-making process, where you'll see why it is even more special than you think. Are you ready to start planning your Azores getaway to Pico Island? We're here to help make it happen!
São Jorge Island
São Jorge may be a small Azores Island, but its shape is one of the most iconic of all the islands: São Jorge Island has 53 km of length and 8 km of width. It is home to over 9,000 inhabitants (2011 data), and São Jorge Island's scenery is dramatically beautiful, filled with mountains that tumble into deep ravines, as well as rocky cliffs, crater lakes, and unique fajãs (plains formed by lava flow). These fajãs are rare wonders especially emblematic of this Azores Island, and they make for the perfect, idyllic places to rest and connect with the abundance of Azores' nature that surrounds you on all sides. Favorites of both visitors and locals alike are the Fajã dos Cubres, which is accessible by car, and the Fajã do Santo Cristo, which is only reachable by foot or moto. Both destinations are incredibly gorgeous.
The fertile brown soil and dark rock striations in the island lend it its nickname, and this Azores island is a particular favorite among those who love the outdoors and adventure enthusiasts. You can do everything here, from mountain biking to canyoning, hiking, canoeing and spelunking. Of course, no visit to São Jorge is complete without a stop at the island's cheese factory, where they produce the famed Queijo São Jorge, a robust, aged cheese characterized by its spicy, tangy flavor.
Aside from sampling the tasty cheese, don't skip a visit to Europe's only artisanal coffee plantation in Fajã dos Vimes, Café Nunes, and explore the plantations, where you can savor this delicious coffee as you enjoy the perfect view to Pico Island. You also want to miss the chance to explore the city of Velas by foot, appreciating its traditional architecture and amazing natural swimming pools as you stroll along the main avenue. Make sure you try the local clams caught in the fajãs, as São Jorge is the only island in all the Azores where you'll find this delicious seafood delicacy.
If you're seeking a lesser known island, but one that still has an incredible amount of amazing, hidden surprises, make sure you place São Jorge Island on your Azores bucket list. If you're into surfing, let us also confess that some of the best waves can be found in the fajãs' seas. Come enjoy the thrill of the São Jorge hills and connect with its abundant nature, while also indulging in the scrumptious wonders of the island's local cuisine.
Check out our Azores Travel Guide Travel Guide for more information and tips.
Deal of the Week
Notice: Estimated price per person based on 2 adults in a double room.
Reward points discount: -€
0
.00
Continue in another device
Trust the Local Experts
Hassle-free Experience
Full Support
Save Time & Money
Reviews
Maria de Lurdes, Lisboa
11 Nov 2019
MUITO BOA. O tempo esteve perfeito, os hotéis seleccionados eram bastante bons (quartos, serviços, pequeno almoço). Nota 4,5 de 0 a 5.
Fernando, Setúbal
14 Jun 2019
Muito positiva.
Francisco, Lisboa
28 May 2019
Foi uma viagem muito agradável em 3 ilhas com beleza distinta em todas elas.
Maria de Lurdes, Lisboa
11 Nov 2019
MUITO BOA. O tempo esteve perfeito, os hotéis seleccionados eram bastante bons (quartos, serviços, pequeno almoço). Nota 4,5 de 0 a 5.
Fernando, Setúbal
14 Jun 2019
Muito positiva.
Francisco, Lisboa
28 May 2019
Foi uma viagem muito agradável em 3 ilhas com beleza distinta em todas elas.
Frequently Asked Questions
Contact us
Have questions?
Contact our Support Team
Monday to Friday:
09:00 AM
to
06:00 PM
Weekends and Holidays:
Closed