Hikes: Moinho do Félix - Waterfalls + Tea Plantations
Location: São Miguel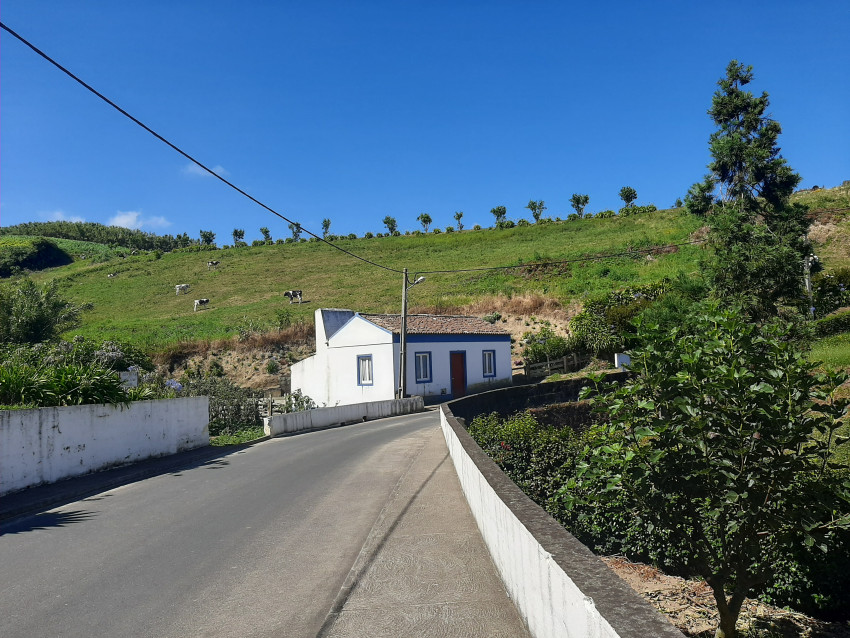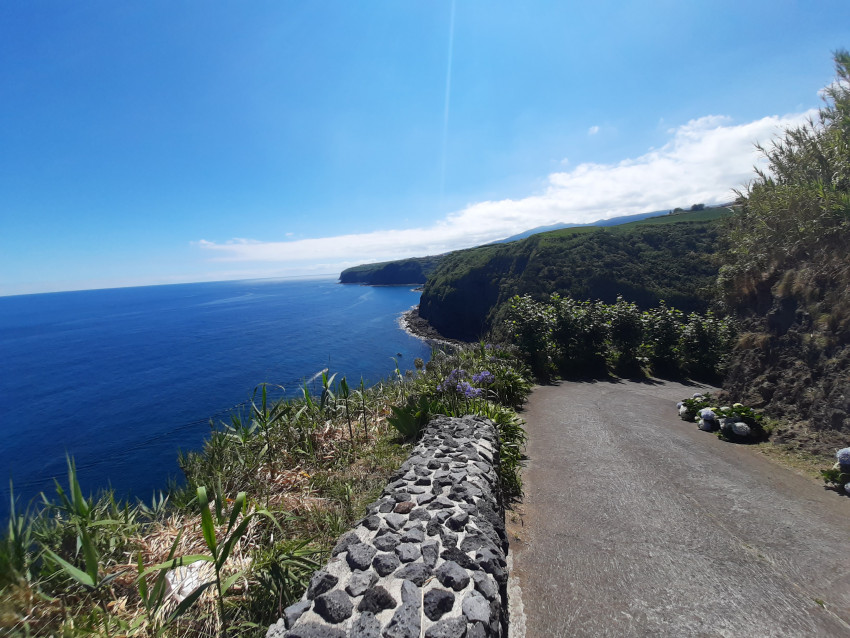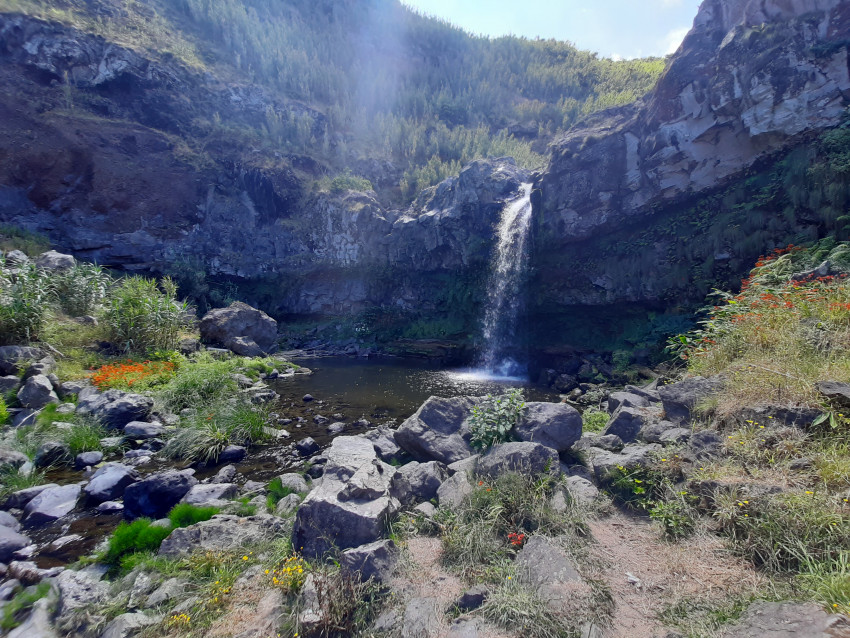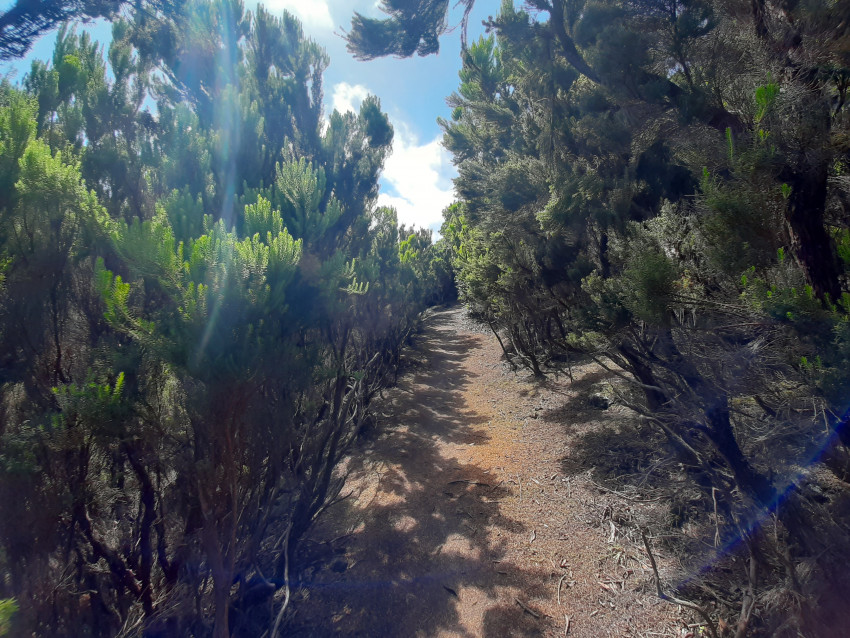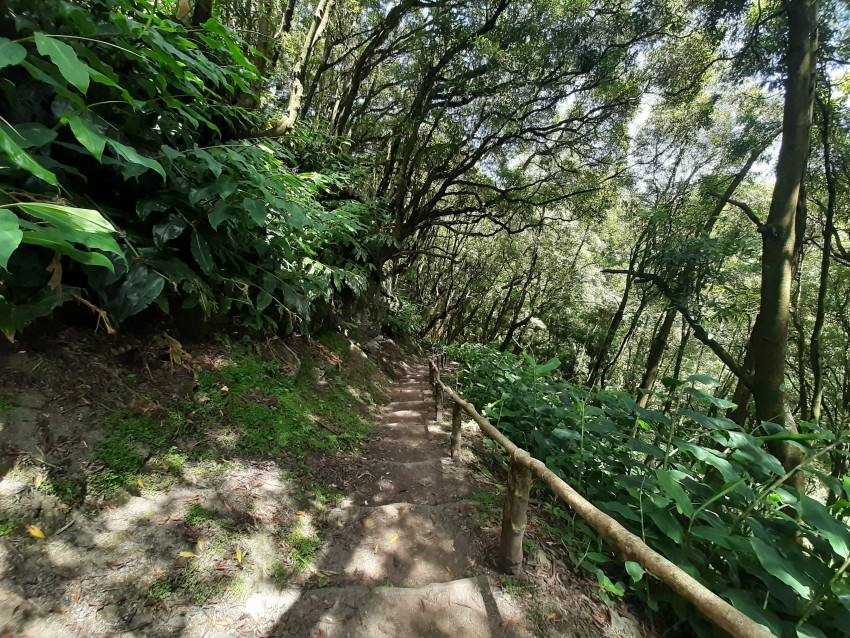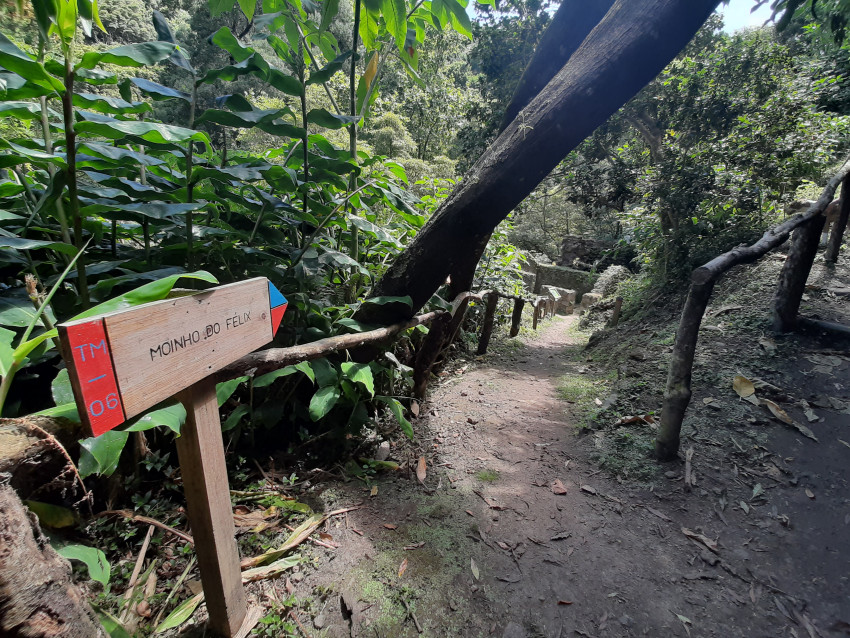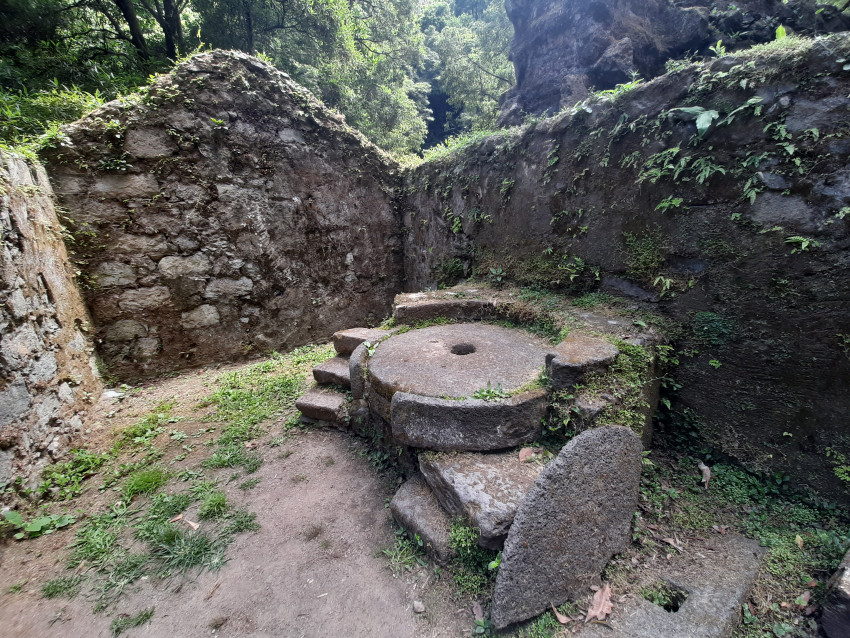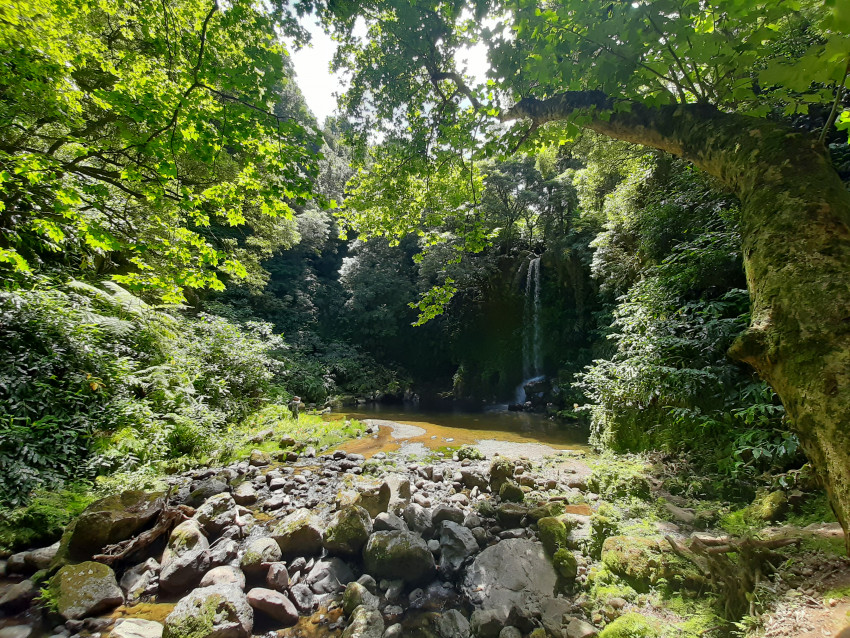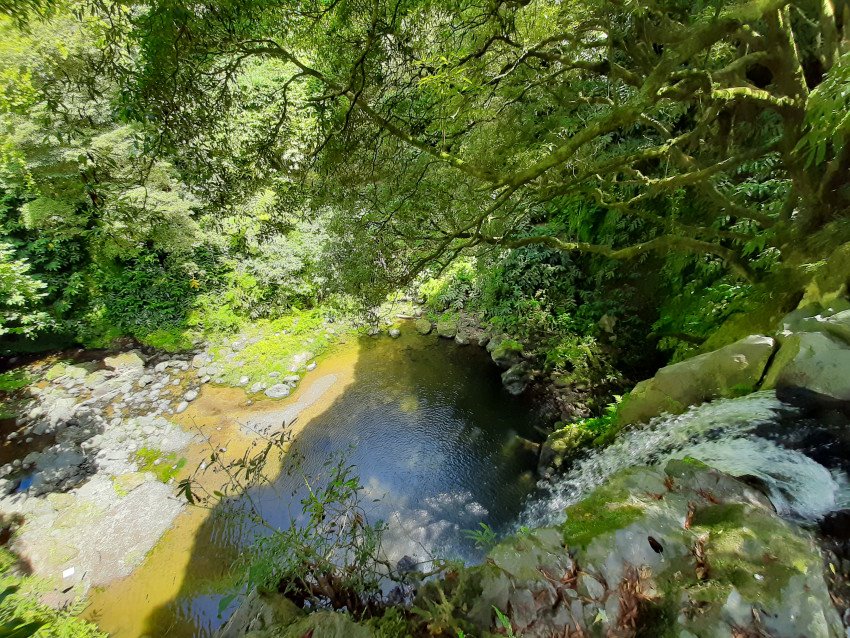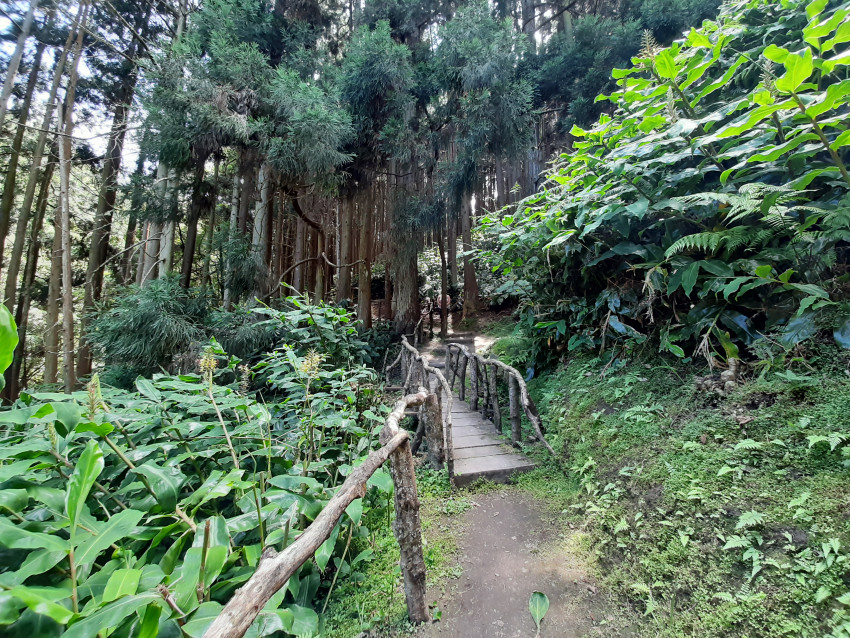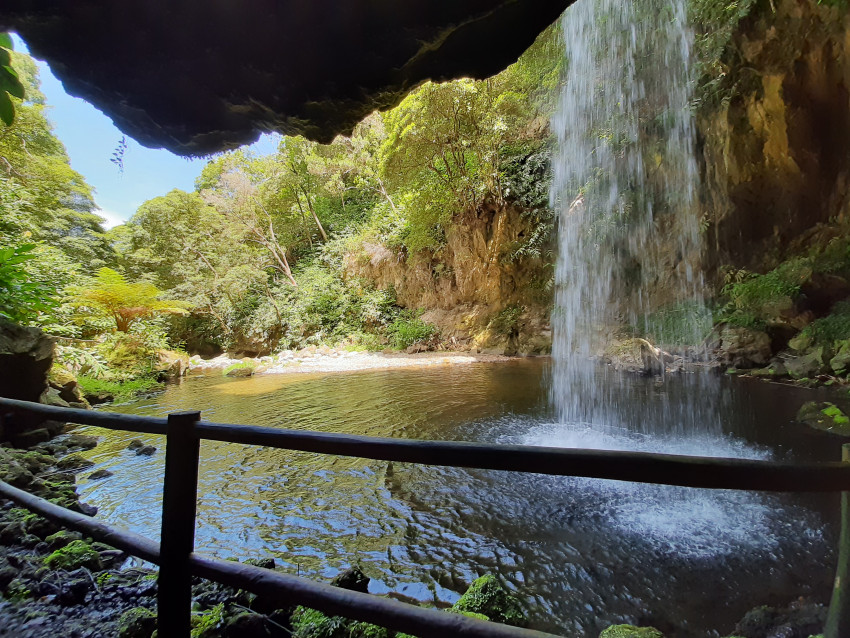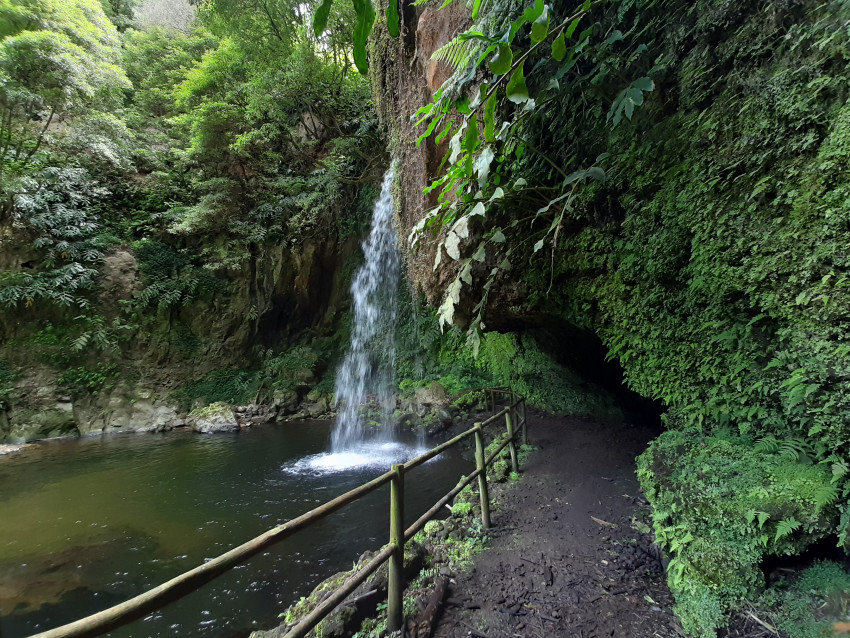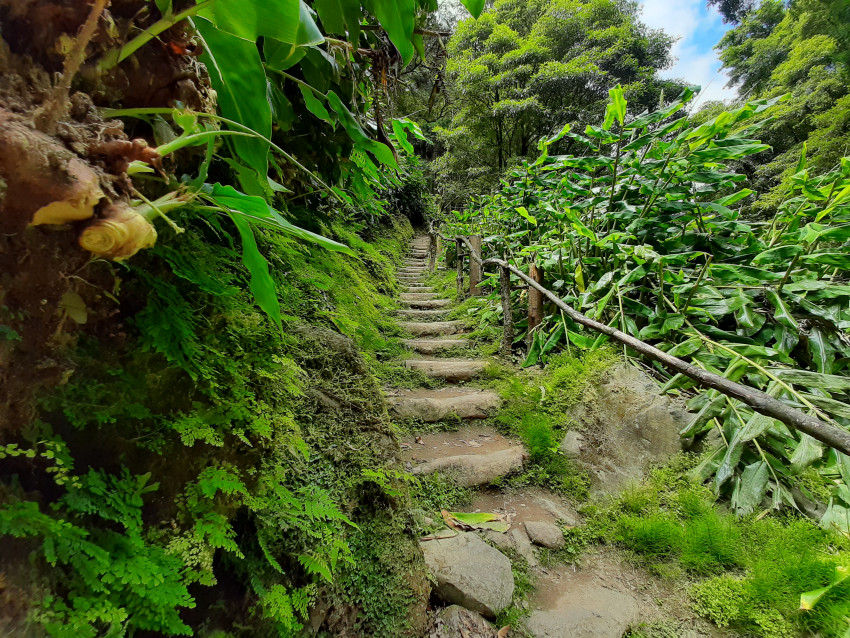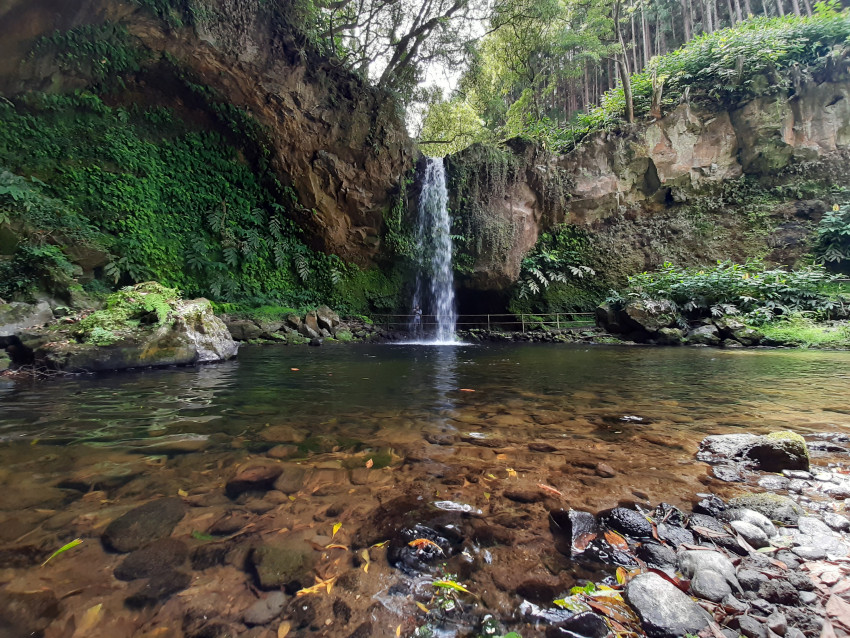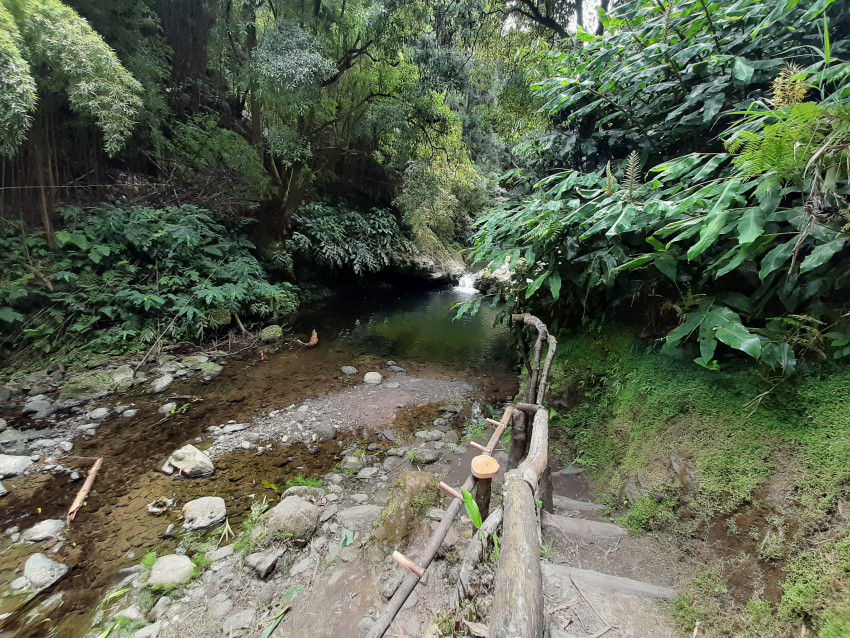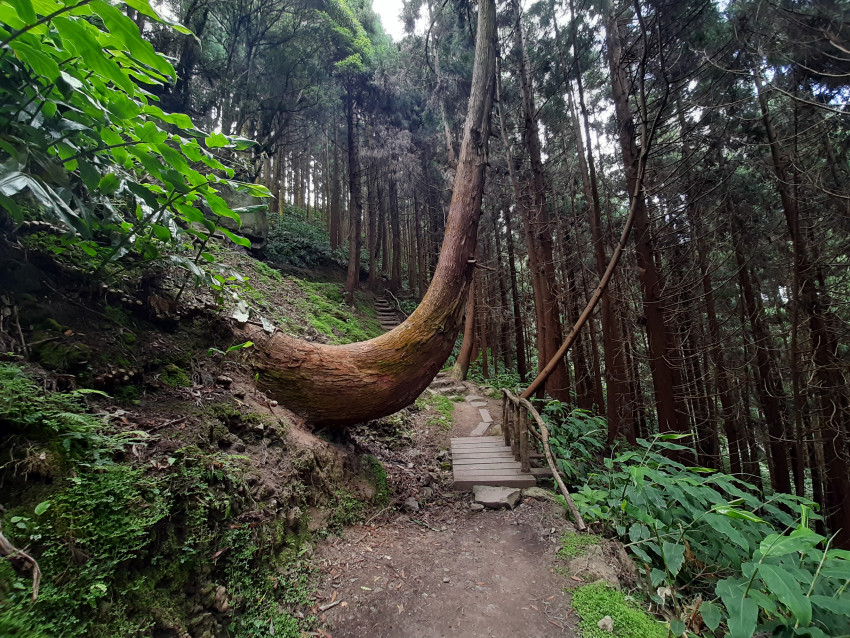 Choose your schedule
09:00 AM - 01:30 PM
£84.91
02:00 PM - 06:00 PM
£84.91
Choose your schedule
09:00 AM - 01:30 PM
£84.91
02:00 PM - 06:00 PM
£84.91
Choose your schedule
09:00 AM - 01:30 PM
£84.91
02:00 PM - 06:00 PM
£84.91
Choose your schedule
09:00 AM - 01:30 PM
£84.91
02:00 PM - 06:00 PM
£84.91
Choose your schedule
09:00 AM - 01:30 PM
£84.91
02:00 PM - 06:00 PM
£84.91
Choose your schedule
09:00 AM - 01:30 PM
£84.91
02:00 PM - 06:00 PM
£84.91
Choose your schedule
09:00 AM - 01:30 PM
£84.91
02:00 PM - 06:00 PM
£84.91
Choose your schedule
09:00 AM - 01:30 PM
£84.91
02:00 PM - 06:00 PM
£84.91
Choose your schedule
09:00 AM - 01:30 PM
£84.91
02:00 PM - 06:00 PM
£84.91
Choose your schedule
09:00 AM - 01:30 PM
£84.91
02:00 PM - 06:00 PM
£84.91
Choose your schedule
09:00 AM - 01:30 PM
£84.91
02:00 PM - 06:00 PM
£84.91
Choose your schedule
09:00 AM - 01:30 PM
£69.32
02:00 PM - 06:00 PM
£69.32
Choose your schedule
09:00 AM - 01:30 PM
£69.32
02:00 PM - 06:00 PM
£69.32
Choose your schedule
09:00 AM - 01:30 PM
£69.32
02:00 PM - 06:00 PM
£69.32
Choose your schedule
09:00 AM - 01:30 PM
£69.32
02:00 PM - 06:00 PM
£69.32
Choose your schedule
09:00 AM - 01:30 PM
£69.32
02:00 PM - 06:00 PM
£69.32
Choose your schedule
09:00 AM - 01:30 PM
£69.32
02:00 PM - 06:00 PM
£69.32
Choose your schedule
09:00 AM - 01:30 PM
£69.32
02:00 PM - 06:00 PM
£69.32
Choose your schedule
09:00 AM - 01:30 PM
£69.32
02:00 PM - 06:00 PM
£69.32
Choose your schedule
09:00 AM - 01:30 PM
£69.32
02:00 PM - 06:00 PM
£69.32
Choose your schedule
09:00 AM - 01:30 PM
£69.32
02:00 PM - 06:00 PM
£69.32
Choose your schedule
09:00 AM - 01:30 PM
£69.32
02:00 PM - 06:00 PM
£69.32
Choose your schedule
09:00 AM - 01:30 PM
£69.32
02:00 PM - 06:00 PM
£69.32
Choose your schedule
09:00 AM - 01:30 PM
£69.32
02:00 PM - 06:00 PM
£69.32
Choose your schedule
09:00 AM - 01:30 PM
£69.32
02:00 PM - 06:00 PM
£69.32
Choose your schedule
09:00 AM - 01:30 PM
£69.32
02:00 PM - 06:00 PM
£69.32
Choose your schedule
09:00 AM - 01:30 PM
£69.32
02:00 PM - 06:00 PM
£69.32
Choose your schedule
09:00 AM - 01:30 PM
£69.32
02:00 PM - 06:00 PM
£69.32
Choose your schedule
09:00 AM - 01:30 PM
£69.32
02:00 PM - 06:00 PM
£69.32
Choose your schedule
09:00 AM - 01:30 PM
£69.32
02:00 PM - 06:00 PM
£69.32
Choose your schedule
09:00 AM - 01:30 PM
£69.32
02:00 PM - 06:00 PM
£69.32
Choose your schedule
09:00 AM - 01:30 PM
£69.32
02:00 PM - 06:00 PM
£69.32
Choose your schedule
09:00 AM - 01:30 PM
£69.32
02:00 PM - 06:00 PM
£69.32
Choose your schedule
09:00 AM - 01:30 PM
£69.32
02:00 PM - 06:00 PM
£69.32
Choose your schedule
09:00 AM - 01:30 PM
£69.32
02:00 PM - 06:00 PM
£69.32
Choose your schedule
09:00 AM - 01:30 PM
£69.32
02:00 PM - 06:00 PM
£69.32
Choose your schedule
09:00 AM - 01:30 PM
£69.32
02:00 PM - 06:00 PM
£69.32
Choose your schedule
09:00 AM - 01:30 PM
£69.32
02:00 PM - 06:00 PM
£69.32
Choose your schedule
09:00 AM - 01:30 PM
£69.32
02:00 PM - 06:00 PM
£69.32
Choose your schedule
09:00 AM - 01:30 PM
£69.32
02:00 PM - 06:00 PM
£69.32
Choose your schedule
09:00 AM - 01:30 PM
£69.32
02:00 PM - 06:00 PM
£69.32
Choose your schedule
09:00 AM - 01:30 PM
£69.32
02:00 PM - 06:00 PM
£69.32
Choose your schedule
09:00 AM - 01:30 PM
£69.32
02:00 PM - 06:00 PM
£69.32
Choose your schedule
09:00 AM - 01:30 PM
£69.32
02:00 PM - 06:00 PM
£69.32
Choose your schedule
09:00 AM - 01:30 PM
£69.32
02:00 PM - 06:00 PM
£69.32
Choose your schedule
09:00 AM - 01:30 PM
£69.32
02:00 PM - 06:00 PM
£69.32
Choose your schedule
09:00 AM - 01:30 PM
£69.32
02:00 PM - 06:00 PM
£69.32
Choose your schedule
09:00 AM - 01:30 PM
£69.32
02:00 PM - 06:00 PM
£69.32
Choose your schedule
09:00 AM - 01:30 PM
£69.32
02:00 PM - 06:00 PM
£69.32
Choose your schedule
09:00 AM - 01:30 PM
£69.32
02:00 PM - 06:00 PM
£69.32
Choose your schedule
09:00 AM - 01:30 PM
£69.32
02:00 PM - 06:00 PM
£69.32
Choose your schedule
09:00 AM - 01:30 PM
£69.32
02:00 PM - 06:00 PM
£69.32
Choose your schedule
09:00 AM - 01:30 PM
£69.32
02:00 PM - 06:00 PM
£69.32
Choose your schedule
09:00 AM - 01:30 PM
£69.32
02:00 PM - 06:00 PM
£69.32
Choose your schedule
09:00 AM - 01:30 PM
£69.32
02:00 PM - 06:00 PM
£69.32
Choose your schedule
09:00 AM - 01:30 PM
£69.32
02:00 PM - 06:00 PM
£69.32
Choose your schedule
09:00 AM - 01:30 PM
£69.32
02:00 PM - 06:00 PM
£69.32
Choose your schedule
09:00 AM - 01:30 PM
£69.32
02:00 PM - 06:00 PM
£69.32
Choose your schedule
09:00 AM - 01:30 PM
£69.32
02:00 PM - 06:00 PM
£69.32
Choose your schedule
09:00 AM - 01:30 PM
£69.32
02:00 PM - 06:00 PM
£69.32
Choose your schedule
09:00 AM - 01:30 PM
£69.32
02:00 PM - 06:00 PM
£69.32
Choose your schedule
09:00 AM - 01:30 PM
£69.32
02:00 PM - 06:00 PM
£69.32
Choose your schedule
09:00 AM - 01:30 PM
£69.32
02:00 PM - 06:00 PM
£69.32
Choose your schedule
09:00 AM - 01:30 PM
£69.32
02:00 PM - 06:00 PM
£69.32
Choose your schedule
09:00 AM - 01:30 PM
£69.32
02:00 PM - 06:00 PM
£69.32
Choose your schedule
09:00 AM - 01:30 PM
£69.32
02:00 PM - 06:00 PM
£69.32
Choose your schedule
09:00 AM - 01:30 PM
£69.32
02:00 PM - 06:00 PM
£69.32
Choose your schedule
09:00 AM - 01:30 PM
£69.32
02:00 PM - 06:00 PM
£69.32
Choose your schedule
09:00 AM - 01:30 PM
£69.32
02:00 PM - 06:00 PM
£69.32
Choose your schedule
09:00 AM - 01:30 PM
£69.32
02:00 PM - 06:00 PM
£69.32
Choose your schedule
09:00 AM - 01:30 PM
£69.32
02:00 PM - 06:00 PM
£69.32
Choose your schedule
09:00 AM - 01:30 PM
£69.32
02:00 PM - 06:00 PM
£69.32
Choose your schedule
09:00 AM - 01:30 PM
£69.32
02:00 PM - 06:00 PM
£69.32
Choose your schedule
09:00 AM - 01:30 PM
£69.32
02:00 PM - 06:00 PM
£69.32
Choose your schedule
09:00 AM - 01:30 PM
£69.32
02:00 PM - 06:00 PM
£69.32
Choose your schedule
09:00 AM - 01:30 PM
£69.32
02:00 PM - 06:00 PM
£69.32
Choose your schedule
09:00 AM - 01:30 PM
£69.32
02:00 PM - 06:00 PM
£69.32
Choose your schedule
09:00 AM - 01:30 PM
£69.32
02:00 PM - 06:00 PM
£69.32
Choose your schedule
09:00 AM - 01:30 PM
£69.32
02:00 PM - 06:00 PM
£69.32
Choose your schedule
09:00 AM - 01:30 PM
£69.32
02:00 PM - 06:00 PM
£69.32
Choose your schedule
09:00 AM - 01:30 PM
£69.32
02:00 PM - 06:00 PM
£69.32
Choose your schedule
09:00 AM - 01:30 PM
£69.32
02:00 PM - 06:00 PM
£69.32
Choose your schedule
09:00 AM - 01:30 PM
£69.32
02:00 PM - 06:00 PM
£69.32
Choose your schedule
09:00 AM - 01:30 PM
£69.32
02:00 PM - 06:00 PM
£69.32
Choose your schedule
09:00 AM - 01:30 PM
£69.32
02:00 PM - 06:00 PM
£69.32
Choose your schedule
09:00 AM - 01:30 PM
£69.32
02:00 PM - 06:00 PM
£69.32
Choose your schedule
09:00 AM - 01:30 PM
£69.32
02:00 PM - 06:00 PM
£69.32
Choose your schedule
09:00 AM - 01:30 PM
£69.32
02:00 PM - 06:00 PM
£69.32
Choose your schedule
09:00 AM - 01:30 PM
£69.32
02:00 PM - 06:00 PM
£69.32
Choose your schedule
09:00 AM - 01:30 PM
£69.32
02:00 PM - 06:00 PM
£69.32
Choose your schedule
09:00 AM - 01:30 PM
£69.32
02:00 PM - 06:00 PM
£69.32
Choose your schedule
09:00 AM - 01:30 PM
£69.32
02:00 PM - 06:00 PM
£69.32
Choose your schedule
09:00 AM - 01:30 PM
£69.32
02:00 PM - 06:00 PM
£69.32
Choose your schedule
09:00 AM - 01:30 PM
£69.32
02:00 PM - 06:00 PM
£69.32
Choose your schedule
09:00 AM - 01:30 PM
£69.32
02:00 PM - 06:00 PM
£69.32
Choose your schedule
09:00 AM - 01:30 PM
£69.32
02:00 PM - 06:00 PM
£69.32
Choose your schedule
09:00 AM - 01:30 PM
£69.32
02:00 PM - 06:00 PM
£69.32
Choose your schedule
09:00 AM - 01:30 PM
£69.32
02:00 PM - 06:00 PM
£69.32
Choose your schedule
09:00 AM - 01:30 PM
£69.32
02:00 PM - 06:00 PM
£69.32
Choose your schedule
09:00 AM - 01:30 PM
£69.32
02:00 PM - 06:00 PM
£69.32
Choose your schedule
09:00 AM - 01:30 PM
£69.32
02:00 PM - 06:00 PM
£69.32
Choose your schedule
09:00 AM - 01:30 PM
£69.32
02:00 PM - 06:00 PM
£69.32
Choose your schedule
09:00 AM - 01:30 PM
£69.32
02:00 PM - 06:00 PM
£69.32
Choose your schedule
09:00 AM - 01:30 PM
£69.32
02:00 PM - 06:00 PM
£69.32
Choose your schedule
09:00 AM - 01:30 PM
£69.32
02:00 PM - 06:00 PM
£69.32
Choose your schedule
09:00 AM - 01:30 PM
£69.32
02:00 PM - 06:00 PM
£69.32
Choose your schedule
09:00 AM - 01:30 PM
£69.32
02:00 PM - 06:00 PM
£69.32
Choose your schedule
09:00 AM - 01:30 PM
£69.32
02:00 PM - 06:00 PM
£69.32
Choose your schedule
09:00 AM - 01:30 PM
£69.32
02:00 PM - 06:00 PM
£69.32
Choose your schedule
09:00 AM - 01:30 PM
£69.32
02:00 PM - 06:00 PM
£69.32
Choose your schedule
09:00 AM - 01:30 PM
£69.32
02:00 PM - 06:00 PM
£69.32
Choose your schedule
09:00 AM - 01:30 PM
£69.32
02:00 PM - 06:00 PM
£69.32
Choose your schedule
09:00 AM - 01:30 PM
£69.32
02:00 PM - 06:00 PM
£69.32
Choose your schedule
09:00 AM - 01:30 PM
£69.32
02:00 PM - 06:00 PM
£69.32
Choose your schedule
09:00 AM - 01:30 PM
£69.32
02:00 PM - 06:00 PM
£69.32
Choose your schedule
09:00 AM - 01:30 PM
£69.32
02:00 PM - 06:00 PM
£69.32
Choose your schedule
09:00 AM - 01:30 PM
£69.32
02:00 PM - 06:00 PM
£69.32
Choose your schedule
09:00 AM - 01:30 PM
£69.32
02:00 PM - 06:00 PM
£69.32
Choose your schedule
09:00 AM - 01:30 PM
£69.32
02:00 PM - 06:00 PM
£69.32
Choose your schedule
09:00 AM - 01:30 PM
£69.32
02:00 PM - 06:00 PM
£69.32
Choose your schedule
09:00 AM - 01:30 PM
£69.32
02:00 PM - 06:00 PM
£69.32
Choose your schedule
09:00 AM - 01:30 PM
£69.32
02:00 PM - 06:00 PM
£69.32
Choose your schedule
09:00 AM - 01:30 PM
£69.32
02:00 PM - 06:00 PM
£69.32
Choose your schedule
09:00 AM - 01:30 PM
£69.32
02:00 PM - 06:00 PM
£69.32
Choose your schedule
09:00 AM - 01:30 PM
£69.32
02:00 PM - 06:00 PM
£69.32
Choose your schedule
09:00 AM - 01:30 PM
£69.32
02:00 PM - 06:00 PM
£69.32
Choose your schedule
09:00 AM - 01:30 PM
£69.32
02:00 PM - 06:00 PM
£69.32
Choose your schedule
09:00 AM - 01:30 PM
£69.32
02:00 PM - 06:00 PM
£69.32
Choose your schedule
09:00 AM - 01:30 PM
£69.32
02:00 PM - 06:00 PM
£69.32
Choose your schedule
09:00 AM - 01:30 PM
£69.32
02:00 PM - 06:00 PM
£69.32
Choose your schedule
09:00 AM - 01:30 PM
£69.32
02:00 PM - 06:00 PM
£69.32
Choose your schedule
09:00 AM - 01:30 PM
£69.32
02:00 PM - 06:00 PM
£69.32
Choose your schedule
09:00 AM - 01:30 PM
£69.32
02:00 PM - 06:00 PM
£69.32
Choose your schedule
09:00 AM - 01:30 PM
£69.32
02:00 PM - 06:00 PM
£69.32
Choose your schedule
09:00 AM - 01:30 PM
£69.32
02:00 PM - 06:00 PM
£69.32
Choose your schedule
09:00 AM - 01:30 PM
£69.32
02:00 PM - 06:00 PM
£69.32
Choose your schedule
09:00 AM - 01:30 PM
£69.32
02:00 PM - 06:00 PM
£69.32
Choose your schedule
09:00 AM - 01:30 PM
£69.32
02:00 PM - 06:00 PM
£69.32
Choose your schedule
09:00 AM - 01:30 PM
£69.32
02:00 PM - 06:00 PM
£69.32
Choose your schedule
09:00 AM - 01:30 PM
£69.32
02:00 PM - 06:00 PM
£69.32
Choose your schedule
09:00 AM - 01:30 PM
£69.32
02:00 PM - 06:00 PM
£69.32
Choose your schedule
09:00 AM - 01:30 PM
£69.32
02:00 PM - 06:00 PM
£69.32
Choose your schedule
09:00 AM - 01:30 PM
£69.32
02:00 PM - 06:00 PM
£69.32
Choose your schedule
09:00 AM - 01:30 PM
£69.32
02:00 PM - 06:00 PM
£69.32
Choose your schedule
09:00 AM - 01:30 PM
£69.32
02:00 PM - 06:00 PM
£69.32
Choose your schedule
09:00 AM - 01:30 PM
£69.32
02:00 PM - 06:00 PM
£69.32
Choose your schedule
09:00 AM - 01:30 PM
£69.32
02:00 PM - 06:00 PM
£69.32
Choose your schedule
09:00 AM - 01:30 PM
£69.32
02:00 PM - 06:00 PM
£69.32
Choose your schedule
09:00 AM - 01:30 PM
£69.32
02:00 PM - 06:00 PM
£69.32
Choose your schedule
09:00 AM - 01:30 PM
£69.32
02:00 PM - 06:00 PM
£69.32
Choose your schedule
09:00 AM - 01:30 PM
£69.32
02:00 PM - 06:00 PM
£69.32
Choose your schedule
09:00 AM - 01:30 PM
£69.32
02:00 PM - 06:00 PM
£69.32
Choose your schedule
09:00 AM - 01:30 PM
£69.32
02:00 PM - 06:00 PM
£69.32
Choose your schedule
09:00 AM - 01:30 PM
£69.32
02:00 PM - 06:00 PM
£69.32
Choose your schedule
09:00 AM - 01:30 PM
£69.32
02:00 PM - 06:00 PM
£69.32
Choose your schedule
09:00 AM - 01:30 PM
£69.32
02:00 PM - 06:00 PM
£69.32
Choose your schedule
09:00 AM - 01:30 PM
£69.32
02:00 PM - 06:00 PM
£69.32
Choose your schedule
09:00 AM - 01:30 PM
£69.32
02:00 PM - 06:00 PM
£69.32
Choose your schedule
09:00 AM - 01:30 PM
£69.32
02:00 PM - 06:00 PM
£69.32
Choose your schedule
09:00 AM - 01:30 PM
£69.32
02:00 PM - 06:00 PM
£69.32
Choose your schedule
09:00 AM - 01:30 PM
£69.32
02:00 PM - 06:00 PM
£69.32
Choose your schedule
09:00 AM - 01:30 PM
£69.32
02:00 PM - 06:00 PM
£69.32
Choose your schedule
09:00 AM - 01:30 PM
£69.32
02:00 PM - 06:00 PM
£69.32
Choose your schedule
09:00 AM - 01:30 PM
£69.32
02:00 PM - 06:00 PM
£69.32
Choose your schedule
09:00 AM - 01:30 PM
£69.32
02:00 PM - 06:00 PM
£69.32
Choose your schedule
09:00 AM - 01:30 PM
£69.32
02:00 PM - 06:00 PM
£69.32
Choose your schedule
09:00 AM - 01:30 PM
£69.32
02:00 PM - 06:00 PM
£69.32
Choose your schedule
09:00 AM - 01:30 PM
£69.32
02:00 PM - 06:00 PM
£69.32
Choose your schedule
09:00 AM - 01:30 PM
£69.32
02:00 PM - 06:00 PM
£69.32
Choose your schedule
09:00 AM - 01:30 PM
£69.32
02:00 PM - 06:00 PM
£69.32
Choose your schedule
09:00 AM - 01:30 PM
£69.32
02:00 PM - 06:00 PM
£69.32
Choose your schedule
09:00 AM - 01:30 PM
£69.32
02:00 PM - 06:00 PM
£69.32
Choose your schedule
09:00 AM - 01:30 PM
£69.32
02:00 PM - 06:00 PM
£69.32
Choose your schedule
09:00 AM - 01:30 PM
£69.32
02:00 PM - 06:00 PM
£69.32
Choose your schedule
09:00 AM - 01:30 PM
£69.32
02:00 PM - 06:00 PM
£69.32
Choose your schedule
09:00 AM - 01:30 PM
£69.32
02:00 PM - 06:00 PM
£69.32
Choose your schedule
09:00 AM - 01:30 PM
£69.32
02:00 PM - 06:00 PM
£69.32
Choose your schedule
09:00 AM - 01:30 PM
£69.32
02:00 PM - 06:00 PM
£69.32
Choose your schedule
09:00 AM - 01:30 PM
£69.32
02:00 PM - 06:00 PM
£69.32
Choose your schedule
09:00 AM - 01:30 PM
£69.32
02:00 PM - 06:00 PM
£69.32
Choose your schedule
09:00 AM - 01:30 PM
£69.32
02:00 PM - 06:00 PM
£69.32
Choose your schedule
09:00 AM - 01:30 PM
£69.32
02:00 PM - 06:00 PM
£69.32
Choose your schedule
09:00 AM - 01:30 PM
£69.32
02:00 PM - 06:00 PM
£69.32
Choose your schedule
09:00 AM - 01:30 PM
£69.32
02:00 PM - 06:00 PM
£69.32
Choose your schedule
09:00 AM - 01:30 PM
£69.32
02:00 PM - 06:00 PM
£69.32
Choose your schedule
09:00 AM - 01:30 PM
£69.32
02:00 PM - 06:00 PM
£69.32
Choose your schedule
09:00 AM - 01:30 PM
£69.32
02:00 PM - 06:00 PM
£69.32
Choose your schedule
09:00 AM - 01:30 PM
£69.32
02:00 PM - 06:00 PM
£69.32
Choose your schedule
09:00 AM - 01:30 PM
£69.32
02:00 PM - 06:00 PM
£69.32
Choose your schedule
09:00 AM - 01:30 PM
£69.32
02:00 PM - 06:00 PM
£69.32
Choose your schedule
09:00 AM - 01:30 PM
£69.32
02:00 PM - 06:00 PM
£69.32
Choose your schedule
09:00 AM - 01:30 PM
£69.32
02:00 PM - 06:00 PM
£69.32
Choose your schedule
09:00 AM - 01:30 PM
£69.32
02:00 PM - 06:00 PM
£69.32
About the Experience
This trail takes around 2 to 3 hours, starting in the parish of Lomba de São Pedro, on the north coast of São Miguel Island.
After the pick-up at your hotel (or another location of your choice), we will go to the north coast of the island, stopping at Santa Iria viewpoint, and then we will visit one of the island's tea factories, that produces the only black tea in Europe. After visiting the tea factory, we will start the Moinho do Félix walking trail.
Along this trail, we will have the opportunity to see several waterfalls (at least 4), inclunding some where you can swim if you wish to! Also, all sorts of green lush vegetation, beutiful steep hills and countryside.
Tour duration: Approximately 4 hours
Walking trail duration: 2 to 3 hours
Difficulty: Medium
Length: 5.5 km
Warnings: Vertigo
Terms and Conditions
Cancellations only up to 2 days prior to activity.
Activity provider policies
Cancelations
Cancelations free of charge 72 hours prior to the activity date. Any cancelations made after this date are non-refundable.
Unlock a World of Exclusive Perks
Unlock a world of privileges with our Travel Rewards Program. Sign up and instantly enjoy.