Food & Wine Tours: Historical Food Tour
Location: Terceira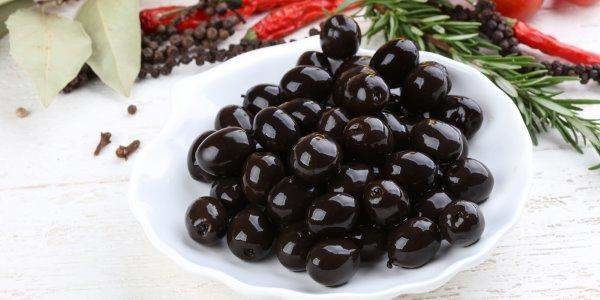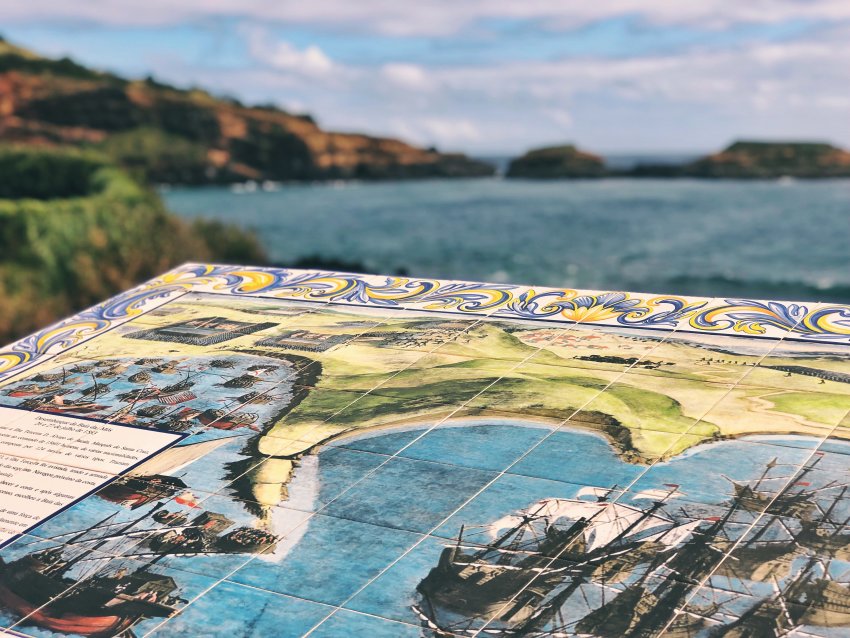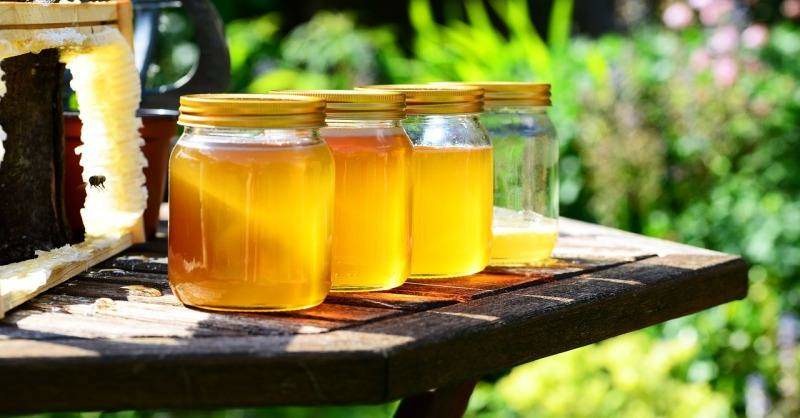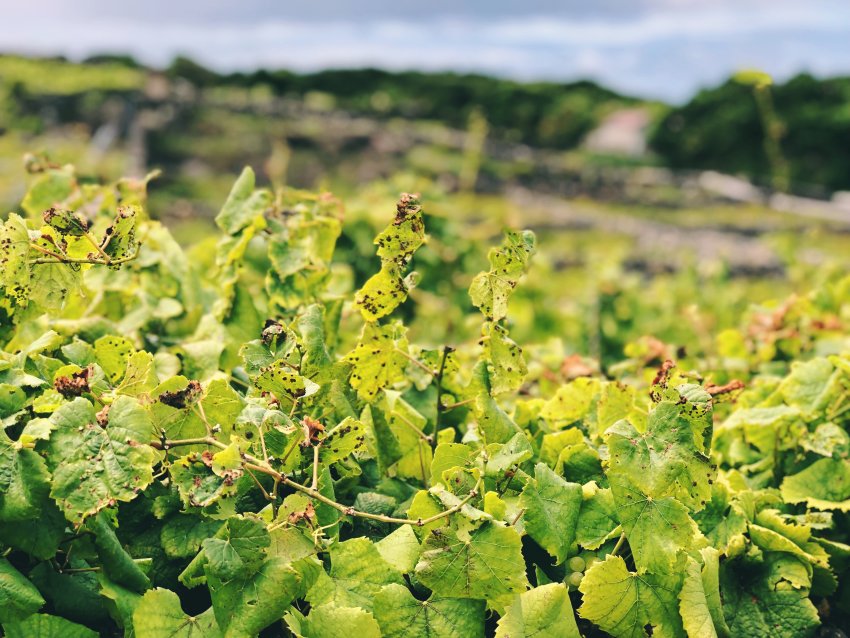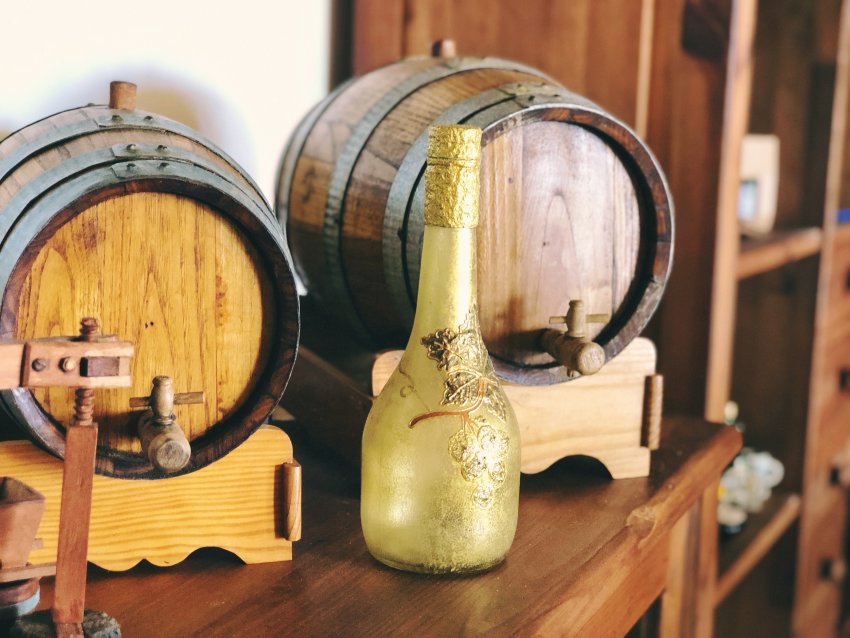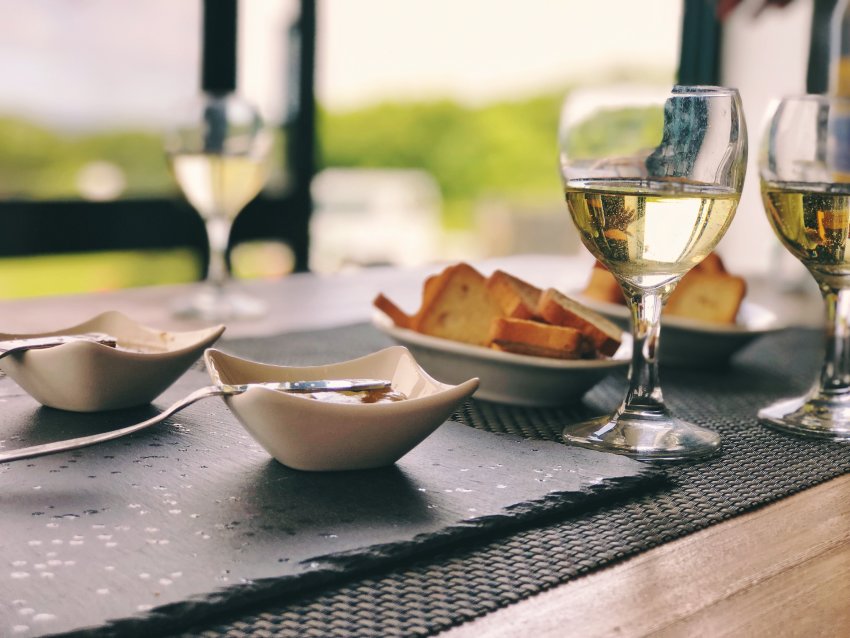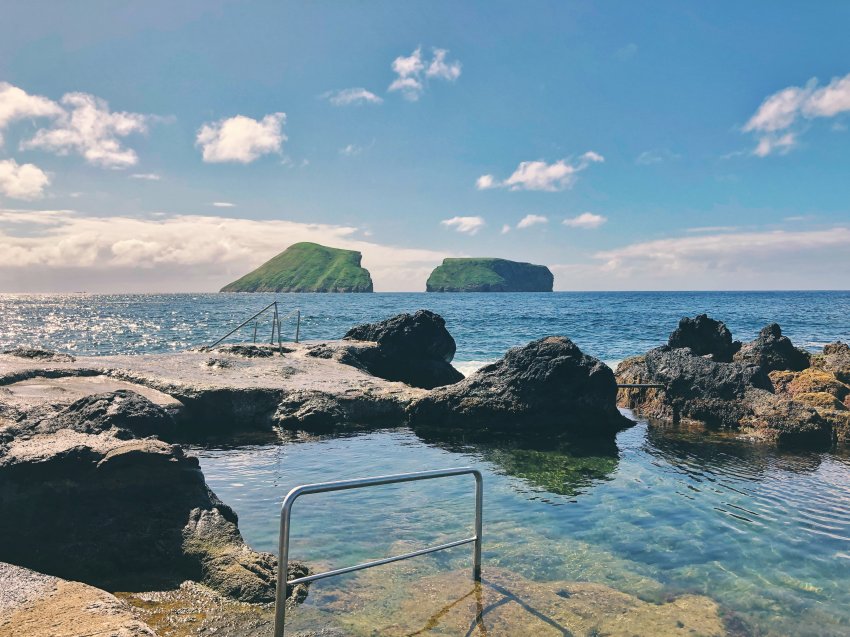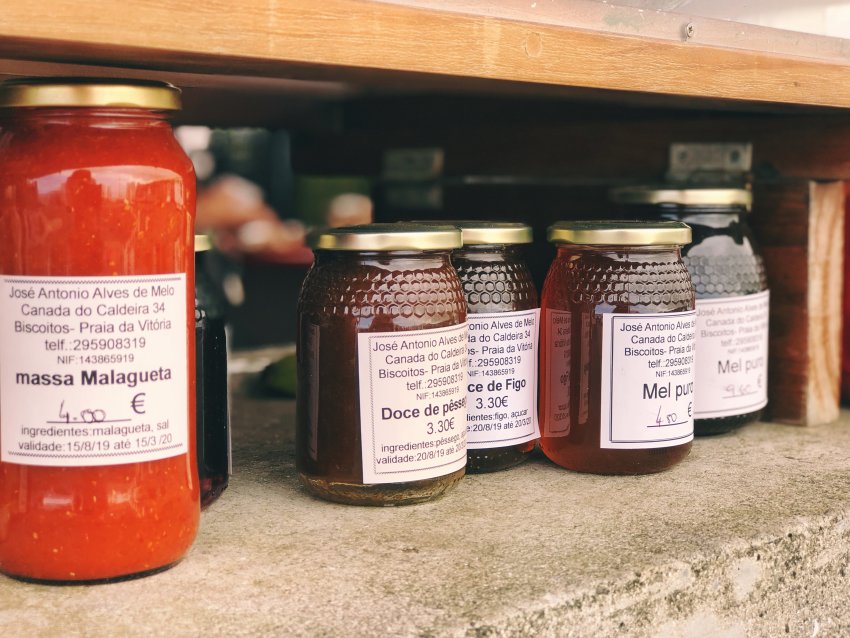 Choose your schedule
09:30 AM - 05:30 PM
£147.19
Choose your schedule
09:30 AM - 05:30 PM
£147.19
Choose your schedule
09:30 AM - 05:30 PM
£147.19
Choose your schedule
09:30 AM - 05:30 PM
£147.19
Choose your schedule
09:30 AM - 05:30 PM
£147.19
Choose your schedule
09:30 AM - 05:30 PM
£147.19
Choose your schedule
09:30 AM - 05:30 PM
£147.19
Choose your schedule
09:30 AM - 05:30 PM
£147.19
Choose your schedule
09:30 AM - 05:30 PM
£147.19
Choose your schedule
09:30 AM - 05:30 PM
£147.19
Choose your schedule
09:30 AM - 05:30 PM
£147.19
Choose your schedule
09:30 AM - 05:30 PM
£147.19
Choose your schedule
09:30 AM - 05:30 PM
£147.19
Choose your schedule
09:30 AM - 05:30 PM
£147.19
Choose your schedule
09:30 AM - 05:30 PM
£147.19
Choose your schedule
09:30 AM - 05:30 PM
£147.19
Choose your schedule
09:30 AM - 05:30 PM
£147.19
Choose your schedule
09:30 AM - 05:30 PM
£147.19
Choose your schedule
09:30 AM - 05:30 PM
£147.19
Choose your schedule
09:30 AM - 05:30 PM
£147.19
Choose your schedule
09:30 AM - 05:30 PM
£147.19
Choose your schedule
09:30 AM - 05:30 PM
£147.19
Choose your schedule
09:30 AM - 05:30 PM
£147.19
Choose your schedule
09:30 AM - 05:30 PM
£147.19
Choose your schedule
09:30 AM - 05:30 PM
£147.19
Choose your schedule
09:30 AM - 05:30 PM
£147.19
Choose your schedule
09:30 AM - 05:30 PM
£147.19
Choose your schedule
09:30 AM - 05:30 PM
£147.19
Choose your schedule
09:30 AM - 05:30 PM
£147.19
Choose your schedule
09:30 AM - 05:30 PM
£147.19
Choose your schedule
09:30 AM - 05:30 PM
£147.19
Choose your schedule
09:30 AM - 05:30 PM
£147.19
Choose your schedule
09:30 AM - 05:30 PM
£147.19
Choose your schedule
09:30 AM - 05:30 PM
£147.19
Choose your schedule
09:30 AM - 05:30 PM
£147.19
Choose your schedule
09:30 AM - 05:30 PM
£147.19
Choose your schedule
09:30 AM - 05:30 PM
£147.19
Choose your schedule
09:30 AM - 05:30 PM
£147.19
Choose your schedule
09:30 AM - 05:30 PM
£147.19
Choose your schedule
09:30 AM - 05:30 PM
£147.19
Choose your schedule
09:30 AM - 05:30 PM
£147.19
Choose your schedule
09:30 AM - 05:30 PM
£147.19
Choose your schedule
09:30 AM - 05:30 PM
£147.19
Choose your schedule
09:30 AM - 05:30 PM
£147.19
Choose your schedule
09:30 AM - 05:30 PM
£147.19
Choose your schedule
09:30 AM - 05:30 PM
£147.19
Choose your schedule
09:30 AM - 05:30 PM
£147.19
Choose your schedule
09:30 AM - 05:30 PM
£147.19
Choose your schedule
09:30 AM - 05:30 PM
£147.19
Choose your schedule
09:30 AM - 05:30 PM
£147.19
Choose your schedule
09:30 AM - 05:30 PM
£147.19
Choose your schedule
09:30 AM - 05:30 PM
£147.19
Choose your schedule
09:30 AM - 05:30 PM
£147.19
Choose your schedule
09:30 AM - 05:30 PM
£147.19
Choose your schedule
09:30 AM - 05:30 PM
£147.19
Choose your schedule
09:30 AM - 05:30 PM
£147.19
Choose your schedule
09:30 AM - 05:30 PM
£147.19
Choose your schedule
09:30 AM - 05:30 PM
£147.19
Choose your schedule
09:30 AM - 05:30 PM
£147.19
Choose your schedule
09:30 AM - 05:30 PM
£147.19
Choose your schedule
09:30 AM - 05:30 PM
£147.19
Choose your schedule
09:30 AM - 05:30 PM
£147.19
Choose your schedule
09:30 AM - 05:30 PM
£147.19
Choose your schedule
09:30 AM - 05:30 PM
£147.19
Choose your schedule
09:30 AM - 05:30 PM
£147.19
Choose your schedule
09:30 AM - 05:30 PM
£147.19
Choose your schedule
09:30 AM - 05:30 PM
£147.19
Choose your schedule
09:30 AM - 05:30 PM
£147.19
Choose your schedule
09:30 AM - 05:30 PM
£147.19
Choose your schedule
09:30 AM - 05:30 PM
£147.19
Choose your schedule
09:30 AM - 05:30 PM
£147.19
Choose your schedule
09:30 AM - 05:30 PM
£147.19
Choose your schedule
09:30 AM - 05:30 PM
£147.19
Choose your schedule
09:30 AM - 05:30 PM
£147.19
Choose your schedule
09:30 AM - 05:30 PM
£147.19
Choose your schedule
09:30 AM - 05:30 PM
£147.19
Choose your schedule
09:30 AM - 05:30 PM
£147.19
Choose your schedule
09:30 AM - 05:30 PM
£147.19
Choose your schedule
09:30 AM - 05:30 PM
£147.19
Choose your schedule
09:30 AM - 05:30 PM
£147.19
Choose your schedule
09:30 AM - 05:30 PM
£147.19
Choose your schedule
09:30 AM - 05:30 PM
£147.19
Choose your schedule
09:30 AM - 05:30 PM
£147.19
Choose your schedule
09:30 AM - 05:30 PM
£147.19
Choose your schedule
09:30 AM - 05:30 PM
£147.19
Choose your schedule
09:30 AM - 05:30 PM
£147.19
Choose your schedule
09:30 AM - 05:30 PM
£147.19
Choose your schedule
09:30 AM - 05:30 PM
£147.19
Choose your schedule
09:30 AM - 05:30 PM
£147.19
Choose your schedule
09:30 AM - 05:30 PM
£147.19
Choose your schedule
09:30 AM - 05:30 PM
£147.19
Choose your schedule
09:30 AM - 05:30 PM
£147.19
Choose your schedule
09:30 AM - 05:30 PM
£147.19
Choose your schedule
09:30 AM - 05:30 PM
£147.19
Choose your schedule
09:30 AM - 05:30 PM
£147.19
Choose your schedule
09:30 AM - 05:30 PM
£147.19
Choose your schedule
09:30 AM - 05:30 PM
£147.19
Choose your schedule
09:30 AM - 05:30 PM
£147.19
Choose your schedule
09:30 AM - 05:30 PM
£147.19
Choose your schedule
09:30 AM - 05:30 PM
£147.19
Choose your schedule
09:30 AM - 05:30 PM
£147.19
Choose your schedule
09:30 AM - 05:30 PM
£147.19
Choose your schedule
09:30 AM - 05:30 PM
£147.19
Choose your schedule
09:30 AM - 05:30 PM
£147.19
Choose your schedule
09:30 AM - 05:30 PM
£147.19
Choose your schedule
09:30 AM - 05:30 PM
£147.19
Choose your schedule
09:30 AM - 05:30 PM
£147.19
Choose your schedule
09:30 AM - 05:30 PM
£147.19
Choose your schedule
09:30 AM - 05:30 PM
£147.19
Choose your schedule
09:30 AM - 05:30 PM
£147.19
Choose your schedule
09:30 AM - 05:30 PM
£147.19
Choose your schedule
09:30 AM - 05:30 PM
£147.19
Choose your schedule
09:30 AM - 05:30 PM
£147.19
Choose your schedule
09:30 AM - 05:30 PM
£147.19
Choose your schedule
09:30 AM - 05:30 PM
£147.19
Choose your schedule
09:30 AM - 05:30 PM
£147.19
Choose your schedule
09:30 AM - 05:30 PM
£147.19
Choose your schedule
09:30 AM - 05:30 PM
£147.19
Choose your schedule
09:30 AM - 05:30 PM
£147.19
Choose your schedule
09:30 AM - 05:30 PM
£147.19
Choose your schedule
09:30 AM - 05:30 PM
£147.19
Choose your schedule
09:30 AM - 05:30 PM
£147.19
Choose your schedule
09:30 AM - 05:30 PM
£147.19
Choose your schedule
09:30 AM - 05:30 PM
£147.19
Choose your schedule
09:30 AM - 05:30 PM
£147.19
Choose your schedule
09:30 AM - 05:30 PM
£147.19
Choose your schedule
09:30 AM - 05:30 PM
£147.19
Choose your schedule
09:30 AM - 05:30 PM
£147.19
Choose your schedule
09:30 AM - 05:30 PM
£147.19
Choose your schedule
09:30 AM - 05:30 PM
£147.19
Choose your schedule
09:30 AM - 05:30 PM
£147.19
Choose your schedule
09:30 AM - 05:30 PM
£147.19
Choose your schedule
09:30 AM - 05:30 PM
£147.19
Choose your schedule
09:30 AM - 05:30 PM
£147.19
Choose your schedule
09:30 AM - 05:30 PM
£147.19
Choose your schedule
09:30 AM - 05:30 PM
£147.19
Choose your schedule
09:30 AM - 05:30 PM
£147.19
Choose your schedule
09:30 AM - 05:30 PM
£147.19
Choose your schedule
09:30 AM - 05:30 PM
£147.19
Choose your schedule
09:30 AM - 05:30 PM
£147.19
Choose your schedule
09:30 AM - 05:30 PM
£147.19
Choose your schedule
09:30 AM - 05:30 PM
£147.19
Choose your schedule
09:30 AM - 05:30 PM
£147.19
Choose your schedule
09:30 AM - 05:30 PM
£147.19
Choose your schedule
09:30 AM - 05:30 PM
£147.19
Choose your schedule
09:30 AM - 05:30 PM
£147.19
Choose your schedule
09:30 AM - 05:30 PM
£147.19
Choose your schedule
09:30 AM - 05:30 PM
£147.19
Choose your schedule
09:30 AM - 05:30 PM
£147.19
Choose your schedule
09:30 AM - 05:30 PM
£147.19
Choose your schedule
09:30 AM - 05:30 PM
£147.19
Choose your schedule
09:30 AM - 05:30 PM
£147.19
Choose your schedule
09:30 AM - 05:30 PM
£147.19
Choose your schedule
09:30 AM - 05:30 PM
£147.19
Choose your schedule
09:30 AM - 05:30 PM
£147.19
Choose your schedule
09:30 AM - 05:30 PM
£147.19
Choose your schedule
09:30 AM - 05:30 PM
£147.19
Choose your schedule
09:30 AM - 05:30 PM
£147.19
Choose your schedule
09:30 AM - 05:30 PM
£147.19
Choose your schedule
09:30 AM - 05:30 PM
£147.19
Choose your schedule
09:30 AM - 05:30 PM
£147.19
Choose your schedule
09:30 AM - 05:30 PM
£147.19
Choose your schedule
09:30 AM - 05:30 PM
£147.19
Choose your schedule
09:30 AM - 05:30 PM
£147.19
Choose your schedule
09:30 AM - 05:30 PM
£147.19
Choose your schedule
09:30 AM - 05:30 PM
£147.19
Choose your schedule
09:30 AM - 05:30 PM
£147.19
Choose your schedule
09:30 AM - 05:30 PM
£147.19
Choose your schedule
09:30 AM - 05:30 PM
£147.19
Choose your schedule
09:30 AM - 05:30 PM
£147.19
Choose your schedule
09:30 AM - 05:30 PM
£147.19
Choose your schedule
09:30 AM - 05:30 PM
£147.19
Choose your schedule
09:30 AM - 05:30 PM
£147.19
Choose your schedule
09:30 AM - 05:30 PM
£147.19
Choose your schedule
09:30 AM - 05:30 PM
£147.19
Choose your schedule
09:30 AM - 05:30 PM
£147.19
Choose your schedule
09:30 AM - 05:30 PM
£147.19
Choose your schedule
09:30 AM - 05:30 PM
£147.19
Choose your schedule
09:30 AM - 05:30 PM
£147.19
Choose your schedule
09:30 AM - 05:30 PM
£147.19
Choose your schedule
09:30 AM - 05:30 PM
£147.19
Choose your schedule
09:30 AM - 05:30 PM
£147.19
Choose your schedule
09:30 AM - 05:30 PM
£147.19
Choose your schedule
09:30 AM - 05:30 PM
£147.19
Choose your schedule
09:30 AM - 05:30 PM
£147.19
Choose your schedule
09:30 AM - 05:30 PM
£147.19
Choose your schedule
09:30 AM - 05:30 PM
£147.19
Choose your schedule
09:30 AM - 05:30 PM
£147.19
Choose your schedule
09:30 AM - 05:30 PM
£147.19
Choose your schedule
09:30 AM - 05:30 PM
£147.19
Choose your schedule
09:30 AM - 05:30 PM
£147.19
Choose your schedule
09:30 AM - 05:30 PM
£147.19
Choose your schedule
09:30 AM - 05:30 PM
£147.19
Choose your schedule
09:30 AM - 05:30 PM
£147.19
Choose your schedule
09:30 AM - 05:30 PM
£147.19
Choose your schedule
09:30 AM - 05:30 PM
£147.19
Choose your schedule
09:30 AM - 05:30 PM
£147.19
Choose your schedule
09:30 AM - 05:30 PM
£147.19
Choose your schedule
09:30 AM - 05:30 PM
£147.19
Choose your schedule
09:30 AM - 05:30 PM
£147.19
Choose your schedule
09:30 AM - 05:30 PM
£147.19
Choose your schedule
09:30 AM - 05:30 PM
£147.19
Choose your schedule
09:30 AM - 05:30 PM
£147.19
Choose your schedule
09:30 AM - 05:30 PM
£147.19
Choose your schedule
09:30 AM - 05:30 PM
£147.19
Choose your schedule
09:30 AM - 05:30 PM
£147.19
Choose your schedule
09:30 AM - 05:30 PM
£147.19
Choose your schedule
09:30 AM - 05:30 PM
£147.19
Choose your schedule
09:30 AM - 05:30 PM
£147.19
Choose your schedule
09:30 AM - 05:30 PM
£147.19
Choose your schedule
09:30 AM - 05:30 PM
£147.19
Choose your schedule
09:30 AM - 05:30 PM
£147.19
Choose your schedule
09:30 AM - 05:30 PM
£147.19
Choose your schedule
09:30 AM - 05:30 PM
£147.19
Choose your schedule
09:30 AM - 05:30 PM
£147.19
Choose your schedule
09:30 AM - 05:30 PM
£147.19
Choose your schedule
09:30 AM - 05:30 PM
£147.19
Choose your schedule
09:30 AM - 05:30 PM
£147.19
Choose your schedule
09:30 AM - 05:30 PM
£147.19
Choose your schedule
09:30 AM - 05:30 PM
£147.19
Choose your schedule
09:30 AM - 05:30 PM
£147.19
Choose your schedule
09:30 AM - 05:30 PM
£147.19
Choose your schedule
09:30 AM - 05:30 PM
£147.19
Choose your schedule
09:30 AM - 05:30 PM
£147.19
Choose your schedule
09:30 AM - 05:30 PM
£147.19
Choose your schedule
09:30 AM - 05:30 PM
£147.19
Choose your schedule
09:30 AM - 05:30 PM
£147.19
Choose your schedule
09:30 AM - 05:30 PM
£147.19
Choose your schedule
09:30 AM - 05:30 PM
£147.19
Choose your schedule
09:30 AM - 05:30 PM
£147.19
Choose your schedule
09:30 AM - 05:30 PM
£147.19
Choose your schedule
09:30 AM - 05:30 PM
£147.19
Choose your schedule
09:30 AM - 05:30 PM
£147.19
Choose your schedule
09:30 AM - 05:30 PM
£147.19
Choose your schedule
09:30 AM - 05:30 PM
£147.19
Choose your schedule
09:30 AM - 05:30 PM
£147.19
Choose your schedule
09:30 AM - 05:30 PM
£147.19
Choose your schedule
09:30 AM - 05:30 PM
£147.19
Choose your schedule
09:30 AM - 05:30 PM
£147.19
Choose your schedule
09:30 AM - 05:30 PM
£147.19
Choose your schedule
09:30 AM - 05:30 PM
£147.19
Choose your schedule
09:30 AM - 05:30 PM
£147.19
Choose your schedule
09:30 AM - 05:30 PM
£147.19
Choose your schedule
09:30 AM - 05:30 PM
£147.19
Choose your schedule
09:30 AM - 05:30 PM
£147.19
Choose your schedule
09:30 AM - 05:30 PM
£147.19
Choose your schedule
09:30 AM - 05:30 PM
£147.19
Choose your schedule
09:30 AM - 05:30 PM
£147.19
Choose your schedule
09:30 AM - 05:30 PM
£147.19
Choose your schedule
09:30 AM - 05:30 PM
£147.19
Choose your schedule
09:30 AM - 05:30 PM
£147.19
Choose your schedule
09:30 AM - 05:30 PM
£147.19
Choose your schedule
09:30 AM - 05:30 PM
£147.19
Choose your schedule
09:30 AM - 05:30 PM
£147.19
Choose your schedule
09:30 AM - 05:30 PM
£147.19
Choose your schedule
09:30 AM - 05:30 PM
£147.19
Choose your schedule
09:30 AM - 05:30 PM
£147.19
Choose your schedule
09:30 AM - 05:30 PM
£147.19
Choose your schedule
09:30 AM - 05:30 PM
£147.19
Choose your schedule
09:30 AM - 05:30 PM
£147.19
Choose your schedule
09:30 AM - 05:30 PM
£147.19
Choose your schedule
09:30 AM - 05:30 PM
£147.19
Choose your schedule
09:30 AM - 05:30 PM
£147.19
Choose your schedule
09:30 AM - 05:30 PM
£147.19
Choose your schedule
09:30 AM - 05:30 PM
£147.19
Choose your schedule
09:30 AM - 05:30 PM
£147.19
Choose your schedule
09:30 AM - 05:30 PM
£147.19
Choose your schedule
09:30 AM - 05:30 PM
£147.19
Choose your schedule
09:30 AM - 05:30 PM
£147.19
Choose your schedule
09:30 AM - 05:30 PM
£147.19
Choose your schedule
09:30 AM - 05:30 PM
£147.19
Choose your schedule
09:30 AM - 05:30 PM
£147.19
Choose your schedule
09:30 AM - 05:30 PM
£147.19
Choose your schedule
09:30 AM - 05:30 PM
£147.19
Choose your schedule
09:30 AM - 05:30 PM
£147.19
Choose your schedule
09:30 AM - 05:30 PM
£147.19
Choose your schedule
09:30 AM - 05:30 PM
£147.19
Choose your schedule
09:30 AM - 05:30 PM
£147.19
Choose your schedule
09:30 AM - 05:30 PM
£147.19
Choose your schedule
09:30 AM - 05:30 PM
£147.19
Choose your schedule
09:30 AM - 05:30 PM
£147.19
Choose your schedule
09:30 AM - 05:30 PM
£147.19
Choose your schedule
09:30 AM - 05:30 PM
£147.19
Choose your schedule
09:30 AM - 05:30 PM
£147.19
Choose your schedule
09:30 AM - 05:30 PM
£147.19
Choose your schedule
09:30 AM - 05:30 PM
£147.19
Choose your schedule
09:30 AM - 05:30 PM
£147.19
Choose your schedule
09:30 AM - 05:30 PM
£147.19
Choose your schedule
09:30 AM - 05:30 PM
£147.19
Choose your schedule
09:30 AM - 05:30 PM
£147.19
Choose your schedule
09:30 AM - 05:30 PM
£147.19
Choose your schedule
09:30 AM - 05:30 PM
£147.19
Choose your schedule
09:30 AM - 05:30 PM
£147.19
Choose your schedule
09:30 AM - 05:30 PM
£147.19
Choose your schedule
09:30 AM - 05:30 PM
£147.19
Choose your schedule
09:30 AM - 05:30 PM
£147.19
Choose your schedule
09:30 AM - 05:30 PM
£147.19
Choose your schedule
09:30 AM - 05:30 PM
£147.19
Choose your schedule
09:30 AM - 05:30 PM
£147.19
Choose your schedule
09:30 AM - 05:30 PM
£147.19
Choose your schedule
09:30 AM - 05:30 PM
£147.19
Choose your schedule
09:30 AM - 05:30 PM
£147.19
Choose your schedule
09:30 AM - 05:30 PM
£147.19
Choose your schedule
09:30 AM - 05:30 PM
£147.19
Choose your schedule
09:30 AM - 05:30 PM
£147.19
Choose your schedule
09:30 AM - 05:30 PM
£147.19
Choose your schedule
09:30 AM - 05:30 PM
£147.19
About the Experience
Gastronomy is a speech about the meal's pleasure. It's a tribute to the variety and merges itself in choice and selection. Integrated in culture, Gastronomy implies truly appreciating good food and good wine, two of the pleasures in life, that when provided by a good service with a good company result in a fantastic meal.

Enjoy Terceira Island's typical gastronomy and fall in love with the melody of flavors we have to offer in this fantastic trip around the island which includes over 15 historical stops, 7 traditional snacks and 2 typical meals characteristic of Terceira island.
Type of tour: Full day - 8 hours
Includes:
7 traditional snacks;
1 typical meals;
Guide;
Insurance;
Transfer.
Itinerary:
Monte Brasil;
Pico da Memória;
Ribeirinha;
Serra da Ribeirinha;
Porto Judeu;
Salga;
São Sebastião;
Porto Martins;
Praia da Vitória;
Serra do Cume;
Biscoitos;
Quinta dos Açores.
Pick-up: Included in hotels located in Angra do Heroísmo city center.
Terms and Conditions
Cancellations only up to 1 day prior to activity.
Activity provider policies
Cancelations
Cancelations free of charge 72 hours prior to the activity date. Any cancelations made after this date are non-refundable.
Unlock a World of Exclusive Perks
Unlock a world of privileges with our Travel Rewards Program. Sign up and instantly enjoy.