The Azores | Premium Aparthotel Downtown
Stay at a brand new aparthotel in Angra's city center.
Stay at The Shipyard Angra, a brand new amazing aparthotel complex in downtown Angra do Heroísmo!
What's Included?
All flights and connections
Accommodation for your destination
Why we love this deal:
Terceira Island is a favorite among travelers who fly out of Boston to the Azores, or from Toronto to the Azores. Not only is Terceira closer, but it is also a very unique island, where you can spend a full week, at least, without ever getting bored or running out of new things to do and see. There's a reason why people say the Azores have ''eight islands and an amusement park'', and guess which island they are calling the amusement park? Terceira Island, of course!

The Shipyard Angra is a hotel inspired by nature and the woods, which is decorated in a stylish nautic them -- the perfect motif to mirror the ever-present oceanic inspiration of Terceira Island life;
You can customize your travel itinerary as you wish, adding more nights to your stay, opting for more experiences, or even adding a car rental to make your stay even more special.
About the Hotel:
Perfectly suited to reflect all that is special and wonderful about island life, The Shipyard — a brand new Azores accommodation located on the island of Terceira — is perfectly poised to become the next "it" destination thanks to its amazing location and endless charms.
From its unique decor that expertly captures the very essence of the island life — the style is a nod to all things nautical, featuring local wood and other oceanic inspirations. Guests staying at this truly special accommodation will feel as if this stunning property is their own little safe harbor built just for them — soon to become a beloved home away from home.
Guests visiting may choose among the hotel various living arrangement options which include lovely studios and one and two-bedroom apartments — all with fully equipped kitchenettes for your convenience. Calm, sophisticated and modern, and charming in their unique nautical aesthetic, guests will feel as if they have become cruise patrons or sailors overnight, almost as if they are actually aboard a ship!
And as far as the location goes, The Shipyard simply can't be beaten. After all, it's nestled in Terceira´s old industrial area of Angra do Heroísmo, just at the end of the road is the island's historical harbor of Porto das Pipas. And for guests seeking an introduction to the fabulous local cuisine? An onsite restaurant and bar (Oficina da Esquina), helmed by widely renowned Portuguese Chef Vítor Sobral has exactly what you are looking for, right at your fingertips.
About the Destination:
If going inside an actual volcano is something that's on your bucket list, start planning your Azores getaway to Terceira Island with this amazing Azores travel deal! Highlights include the Algar do Carvão, an ancient volcanic cave that you can actually walk inside, and which is home to some of the largest stalactites in the world -- all of which will leave you speechless and in utter awe. And if the thought of strolling around city streets that remind you of the colorful and cute thoroughfares in Cuba appeals to you, then Terceira Island and its UNESCO World Heritage city are the perfect fit for you! Angra do Heroísmo is filled with gorgeous Renaissance buildings with colorful facades and quaint, cobbled streets that ooze charm. Are you a fan of great food and wine? Terceira Island has that, too, by the platefuls. You could say Terceira has it all!
Itinerary
Notice: Estimated price per person based on 2 adults in a double room.
Reward points discount: -£
0
.00
Request to customize this deal
Need help booking?
Mention the Ref. #6679 and let us know your questions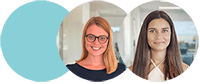 reach us on WhatsApp
Continue in another device
Trust the Local Experts
Hassle-free Experience
Full Support
Save Time & Money
Frequently Asked Questions
Contact us
Have questions?
Contact our Support Team
Everyday:
08:00 AM
to
12:00 AM
The Azores | Premium Aparthotel Downtown
Earn £50*
towards your next trip
Join our Travel Rewards program and receive £50 just for signing up! As a Travel Rewards Member, you'll receive exclusive offers and early access to special deals and sales.