Azores Authentic Stopover: Lisbon & Terceira Island
Stopover in Europe's Best Kept Secret while traveling to Lisbon!
Discover the enchanting beauty and unspoiled nature of Terceira Island while traveling to Lisbon!
What's Included?
All flights and connections
Accommodations for your destinations
Why we love this deal:
This travel package takes the stress out of having to plan everything yourself. All you have to do is pack your bags and bring your adventurous spirit;

Connect with the farmers and the animals, while gazing at the beautiful rural landscapes of Terceira island.
In Lisbon stroll on black and white mosaic cobblestone sidewalks, large boulevards, and quaint alleyways, and unwind at a lively street-side cafe with delicious coffee and pastries aroma. Visit the Cristo Rei and the Moorish São Jorge Castle for some of the most amazing views of Lisbon.
Breakfast may be included during your stay, on both destinations, depending on the accommodation selected;

You can customize your travel itinerary according to your preferences. Options include: adding additional nights to your stay, car rental, or some other experience to make your itinerary even more unique and special;

You won't have to worry about anything, as we have taken care of everything for you.
Flexibility

Policy
No Amendment Fees on Our End
We don't charge for our work in changing the initial itinerary.
Full flexibility on Land Arrangements
Change the initial itinerary or cancel your land arrangements for any reason until 14 days before the trip, without penalty.
Support 7 Days a Week
Our experienced travel agents are are available 7 days a week (16 hours per day) to help with any questions.
About the Destination:
Lisbon
With friendly locals, exquisite cuisine, sunny skies, charming cobbled streets and a modern vibe, Lisbon is a delightful experience for any visitor. Rich in history, architecture, culture and entertainment, Lisbon has many highlights and places to visit. Lisbon is quite hilly with several viewpoints located across the city from where you can enjoy stunning views of the city and of the Tagus River. Do visit the Cristo Rei and the Moorish São Jorge Castle for some of the most amazing views of Lisbon.
Enjoy also a melodic and typically Portuguese fado show in one of Alfama's Fado Houses accompanied by an elegant glass of Portugal's outstanding wine. Of course, a trip to Lisbon would not be complete without a taste of its famous pastries, Pastel de Belem and pastel de nata. Lisbon is a city for all the senses.
Azores
The Azores are truly the best-kept secret of the Atlantic. Only 4 hours away from the US, this off-the-beaten-path destination is getting increasingly popular with tourists from North-America, but it is still a paradise away from the masses. Visit the largest island of the archipelago, São Miguel, boasting lush landscapes surrounding dormant volcanoes, quaint villages, and beautiful crater lakes. Go whale-watching, explore the island's hiking trails with stunning coastal views, and take a relaxing soak at a natural hot spring. Visit the only tea plantation in Europe and enjoy the numerous water and adventure activities the island has to offer.
Check out our Azores Travel Guide for more information and tips.
Itinerary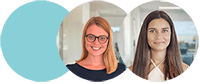 Talk with a Travel Advisor
+44 20 3936 2299
Notice: Estimated price per person based on 2 adults in a double room.
Reward points discount: -£
0
.00
Request to Customize This Package
Need help booking?
Mention the Ref. #7342 and let us know your questions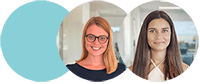 reach us on WhatsApp
Continue in another device
Trust the Local Experts
Hassle-free Experience
Full Support
Save Time & Money
Frequently Asked Questions
Contact us
Have questions?
Contact our Support Team
Everyday:
08:00 AM
to
12:00 AM
Azores Authentic Stopover: Lisbon & Terceira Island
Earn £50*
to travel with us
Join our Travel Rewards program and receive £50 just for signing up! As a Travel Rewards Member, you'll receive exclusive offers and early access to special deals and sales.