The Azores: Terceira Golf Package
Includes 1 Green Fee and accomodation at a 4-star hotel in downtown Angra.
Play Golf on Terceira Island surrounded by incredible views!
What's Included?
All flights and connections
Accommodation for your destination
Golf: Green Fee (18 holes)
Why we love this deal:
You will have the opportunity to play golf on an exemplary, well-maintained course with incredible views;

This travel package takes the stress out of having to plan everything yourself. Pack your bags and don't forget the adventurous spirit;

If you come with your family, near the golf courses there are entertainment options for people of all ages;

Breakfast is included during your stay;
This travel package includes 1 Green Fee at Terceira Golf Course;
You can customize your travel itinerary as you wish, adding more nights stay, experiences or car rental, to make your stay even more special;
You will not have to worry about anything, because we take care of everything for you.
About Terceira Golf Course:
Click here for more information.
Flexibility

Policy
No Amendment Fees on Our End
We don't charge for our work in changing the initial itinerary.
Full flexibility on Land Arrangements
Change the initial itinerary or cancel your land arrangements for any reason until 14 days before the trip, without penalty.
Support 7 Days a Week
Our experienced travel agents are are available 7 days a week (16 hours per day) to help with any questions.
About the Destination:
Terceira Island is a favorite among travelers who fly out of Boston to Azores. or from Toronto to Azores. Not only is it closer, but it is also a very unique island, where you can spend a full week at least without ever getting bored or running out of new things to do and see. There's a reason why people say the Azores have ''Eight islands and an amusement park'', and guess which island they are calling the amusement park? Terceira Island, of course! Now if that doesn't make you want to come and see what all the fun fuss is about for yourself, we don't know what will!
Nearly 56,500 people call this beautiful island home (2011 data). Terceira is the perfect Azores island for those seeking a relaxing but active vacation, with outdoor adventures galore never more than a 20-minute drive away. Besides its dozens of gorgeous natural swimming pools to dive in during the summer, Terceira Island also has plentiful choices for enjoying yourself during the winter. Terceira Island is also home to the Azores' most iconic patchwork landscapes -- gorgeous scenery reminiscent of the Irish and Icelandic countryside -- and to one of the only lava tubes in the world that you can actually visit and see up-close and personal. Terceira Island is also home to the only official UNESCO city in the Azores Islands, Angra do Heroísmo! This charming city is the most picturesque and beautiful one in all of the Azores. Other famous sights that are must-sees in Terceira Island are Monte Brasil, Serra do Cume, and Lagoa das Patas, just to name a few. But there are so many more you won't want to miss!
Itinerary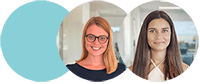 Talk with a Travel Advisor
+44 20 3936 2299
Notice: Estimated price per person based on 2 adults in a double room.
Reward points discount: -£
0
.00
Request to Customize This Package
Need help booking?
Mention the Ref. #3056 and let us know your questions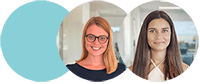 reach us on WhatsApp
Continue in another device
Trust the Local Experts
Hassle-free Experience
Full Support
Save Time & Money
Frequently Asked Questions
Contact us
Have questions?
Contact our Support Team
Everyday:
08:00 AM
to
12:00 AM
The Azores: Terceira Golf Package
Earn £50*
to travel with us
Join our Travel Rewards program and receive £50 just for signing up! As a Travel Rewards Member, you'll receive exclusive offers and early access to special deals and sales.