The Azores: Pico Basic Bundle
Experience the Azores with this Pico Getaway! Includes flights and hotel.
What are you waiting for to visit Pico Island?
What's Included?
All flights and connections
Accommodation for your destination
Why we love this deal:
This is the perfect opportunity to get to know Pico Island, the second largest island in the Azores and home to the highest point in Portugal -- Pico Mountain;

The Azores are a great destination to indulge in some of the finest wine and food. But if you want to visit a vineyard, São Miguel, Terceira, and Pico Island are your ideal choices. Pico stands out from the other islands as it is best-known for the quality of its wine, as well as the unique landscape of Pico Vineyard Culture, which was named a UNESCO World Heritage site;

This travel package takes the stress out of having to plan everything yourself. Simply pack your bags, and don't forget to bring your adventurous spirit;

We have made a selection of accommodations in the top recommended locations for those visiting the island for the first time;

Breakfast is included during your stay

, depending on the selected accommodation;

You can customize your travel itinerary as you wish, adding more nights to your stay, additional experiences, or a car rental to make your stay even more special.
Flexibility

Policy
No Amendment Fees on Our End
We don't charge for our work in changing the initial itinerary.
Full flexibility on Land Arrangements
Change the initial itinerary or cancel your land arrangements for any reason until 14 days before the trip, without penalty.
Support 7 Days a Week
Our experienced travel agents are are available 7 days a week (16 hours per day) to help with any questions.
About the Destination:
Nine amazing Azores islands emerge from the deep blue of the Atlantic, but Pico Island stands taller than the rest! Pico Island is the Island of the Mountain in the Azores, home to a mystic beauty that attracts visitors from not only those coming from Boston to Azores or Toronto to Azores, but across the entire globe! Nearly 15,000 people call Pico Island home, and they have the gift and unmatched privilege of waking up each morning to some of the best views in all of the Azores: Pico Mountain and glistening ocean vistas as far as the eye can see.
In fact, Pico Mountain is Portugal's highest peak, measuring over 7,000 ft tall! At such a towering height, it will come as no surprise that hiking Pico is one of Europe's most popular hiking trails! If you're interested in experiencing this ultimate adventure for yourself, click here to book your Pico Mountain hiking experience during the day, at sunrise, or overnight. But that's not the only fascinating thing about Pico Island in the Azores...
Characterized by black volcanic soil, Pico Island is covered with basalt (lava rock)-lined vineyards that are official UNESCO World Heritage Sites. Locals have been producing wine here since the 15th century, and they even have a museum dedicated to the pastime's rich history. Pico's popular red and white wine varieties grow beneath the shadow of famed Pico Mountain. Pico Island also boasts one of the world's longest lava tubes, where you can get a glimpse of rare stalactites and stalagmites that have been unaffected by outside or artificial light, as well as dozens of natural swimming pools and other sights that will have you dreaming about your Azores trip for quite some time! Other points of interest in Pico Island not to be missed include Lagoa do Capitão, Lajido da Criação Velha, whaling museums and much more!
If the ultimate trekking adventure appeals to you, Pico Island is the perfect place to start your Azores trip. As you reach Pico's summit, you'll be rewarded with the best that Mother Nature provides. Plus, if local spirits and unique island traditions speak to you, the rare island heritage is yet another reason to visit Pico. You can look forward to visiting several wineries to sample the many varieties and discover which is your favorite Pico wine type. You will also learn all about the wine-making process, where you'll see why it is even more special than you think. Are you ready to start planning your Azores getaway to Pico Island? We're here to help make it happen!
Check out our Azores Travel Guide for more informations and tips.
Itinerary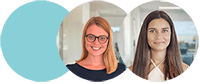 Talk with a Travel Advisor
+44 20 3936 2299
Notice: Estimated price per person based on 2 adults in a double room.
Reward points discount: -£
0
.00
Request to Customize This Package
Need help booking?
Mention the Ref. #3046 and let us know your questions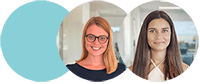 reach us on WhatsApp
Continue in another device
Trust the Local Experts
Hassle-free Experience
Full Support
Save Time & Money
Frequently Asked Questions
Contact us
Have questions?
Contact our Support Team
Everyday:
08:00 AM
to
12:00 AM
The Azores: Pico Basic Bundle
Earn £50*
to travel with us
Join our Travel Rewards program and receive £50 just for signing up! As a Travel Rewards Member, you'll receive exclusive offers and early access to special deals and sales.