The Azores: Furnas & Ponta Delgada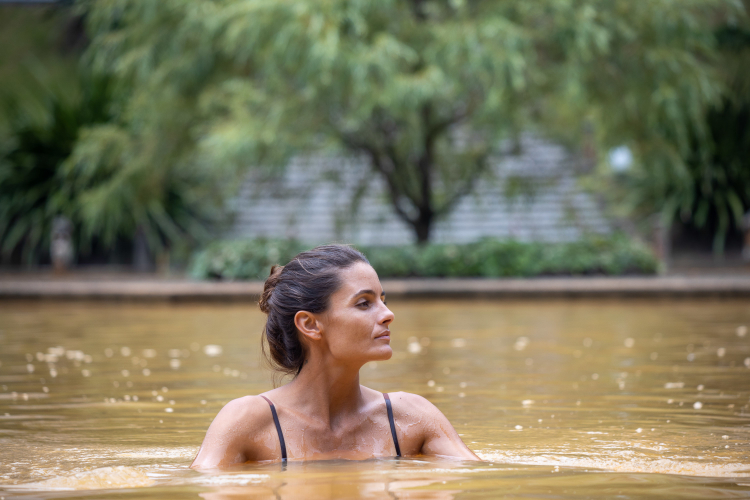 Start by staying at Furnas Boutique Hotel and then stay at the Azor Hotel!
Split your stay in São Miguel Island between two incredible hotels!
What's Included?
All flights and connections
Accommodations for your destinations
Why we love this deal:
Built to guarantee you don't miss two of the most iconic locations São Miguel Island has to offer, and coupled with handpicked hotels loved and vouched by all our staff (and clients!), this deal is quickly becoming one of our favorites!

You will have the opportunity to stay in two premium hotels, both in Ponta Delgada, at the Azor Hotel, and in Furnas, at the Furnas Boutique Hotel;
This is an excellent opportunity to enjoy the best of São Miguel island;
This travel package takes the stress out of having to plan everything yourself. Pack your bags and don't forget the adventurous spirit;
Breakfast is included during your stay in both accommodations;
This travel package already includes car rental, so you have all the freedom of movement you need to get to know this fantastic island;
You can customize your travel itinerary as you wish, adding more nights' stay, experiences or car rental, to make your stay even more special;
You won't have to worry about a thing, because we have taken care of everything for you.
About the Hotels:
Azor Hotel
Situated on São Miguel Island, the Azor Hotel is a chic, vibrant, and cosmopolitan hotel with a strong connection to the sea and nature. Originally opened in May 2016, the Azor Hotel features 123 spectacular sea view rooms, the "Á Terra" restaurant, a lobby market, a cheese corner, and a rooftop outdoor pool and bar. The remarkable destination also boasts an on-site spa, gym, conference center, and casino with live entertainment. All Azor guests will enjoy the hotel's sleek, modern amenities, creature comforts and world-class service.
Inspired by São Miguel Island's natural beauty and adventurous spirit, the Azor Hotel offers guests a wide range of outdoor activities, adventures, and local experiences to get out and experience the island.
Furnas Boutique Hotel
Furnas Boutique Hotel is located in Furnas on São Miguel Island in the Azores, a place of breathtaking beauty where one finds the largest concentration of thermal waters in Europe. The perfect spot to unwind, leave the stress behind, and connect to nature, this modern hotel offers excellent service, superb cuisine, indoor and outdoor thermal pools, and a splendid spa, all in one magnificent location.
Inside the hotel, you will find "À Terra" restaurant, its menu inspired by local products created by Mother Nature. Don't forget to visit this warm and engaging place, where one is served with love and the food is prepared with both expertise and great passion. À Terra is a restaurant with homemade, delicious, and healthy food.
In addition to its delicious restaurant, Furnas Boutique Hotel Thermal & Spa also features a full-service spa. Other amenities include a bar/lounge and complimentary wireless Internet access.
Flexibility

Policy
No Amendment Fees on Our End
We don't charge for our work in changing the initial itinerary.
Full flexibility on Land Arrangements
Change the initial itinerary or cancel your land arrangements for any reason until 14 days before the trip, without penalty.
Support 7 Days a Week
Our experienced travel agents are are available 7 days a week (16 hours per day) to help with any questions.
About the Destination:
Often referred to as Europe's "Best Kept Secret", the Azores have become an increasingly popular destination with year-round appeal for travelers. Just four hours from Boston, the Azores are now easier to access and explore than ever before.São Miguel Island, is a beautiful green jewel in the middle of the Atlantic Ocean. With stunning lush landscapes, sunny black sand beaches, crystal clear ocean waters, exotic plants, dormant volcanos, and hot springs, São Miguel is the perfect vacation destination for nature lovers, beach bums, or those looking for an off-the beaten path European summer destination.
Fans of adventure sports will enjoy kayaking and stand up paddle-boarding in the beautiful lakes or ocean, surfing the Atlantic waves or canyoning down the gorgeous waterfalls around the island. If this isn't tantalizing enough, think about seeing Earth breathing through fumaroles and mud pots, and then enjoying a relaxing soak in a natural hot spring gazing at the stars.
Enjoy the island's quaint fishing villages, seaside restaurants and delicious seafood. Taste a superb meal cooked under the ground, the cozido.
There are numerous vacation activities to be enjoyed on the island. Take advantage of this great vacation package and visit a truly magical place.
To make sure you have a great time, here are our staff's top suggestions in each location
In Furnas make sure you:

Discover how the famous

cozido

is cooked (underground with the heat from the active volcano) and taste it

Visit the Geothermal steam holes (where the

cozido

is cooked!)

Explore the beautiful Terra Nostra Garden

Relax in the natural thermal pools at the Poça Dona Beja





In downtown Ponta Delgada try to:

Discover the historical city of Ponta Delgada with its cobbled streets and black and white mosaic pavements

Check the local farmers' market (Mercado da Graça) and taste the local produce

Visit the Pineapple Plantation in Fajã de Baixo
Check out our Azores Travel Guide for more informations and tips.
Itinerary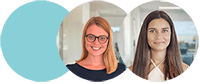 Talk with a Travel Advisor
+44 20 3936 2299
Notice: Estimated price per person based on 2 adults in a double room.
Reward points discount: -£
0
.00
Request to Customize This Package
Need help booking?
Mention the Ref. #4014 and let us know your questions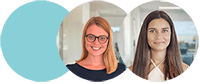 reach us on WhatsApp
Continue in another device
Trust the Local Experts
Hassle-free Experience
Full Support
Save Time & Money
Frequently Asked Questions
Contact us
Have questions?
Contact our Support Team
Everyday:
08:00 AM
to
12:00 AM
The Azores: Furnas & Ponta Delgada
Super Deal
Earn £50*
to travel with us
Join our Travel Rewards program and receive £50 just for signing up! As a Travel Rewards Member, you'll receive exclusive offers and early access to special deals and sales.