The Azores: Stargazing Experience
Stargaze from Portugal's highest point with this special getaway.
Enjoy a stargazing experience in the highest point of Portugal!
What's Included?
All flights and connections
Accommodation for your destination
Climbing Pico mountain: Overnight
Why we love this deal:
This travel package takes the stress out of having to plan everything yourself. All you have to do is pack your bags and bring your adventurous spirit;

We give you the possibility to choose from a selection of 4-star accommodations;
Breakfast is included during your stay, depending on the accommodation selected;
Transfers to and from the airport are also included (with flights only);
This travel package includes a night ascent to Pico Mountain with overnight stay to contemplate the stars is to return to the beauty of nature unobstructed by city centers and light pollution;
Pico Island, dominated by Portugal's highest mountain-the majestic Pico- is an island of unique beauty, authentic customs, and traditions, and a mesmerizing man-made landscape protected by UNESCO. With our flight and hotel package, we invite you to visit and have a wonderful vacation in one of the most beautiful islands of the Atlantic;
You can customize your travel itinerary as you wish, adding more nights' stay, experiences or car rental, to make your stay even more special;
You won't have to worry about a thing, because we have taken care of everything for you.
Flexibility

Policy
No Amendment Fees on Our End
We don't charge for our work in changing the initial itinerary.
Full flexibility on Land Arrangements
Change the initial itinerary or cancel your land arrangements for any reason until 14 days before the trip, without penalty.
Support 7 Days a Week
Our experienced travel agents are are available 7 days a week (16 hours per day) to help with any questions.
About the Destination:
Pico Island is known for its remarkable pattern of stone-walled vineyards (currais) which paint its stunning green landscape, for its rocky lava shores and for the imposing Pico Mountain. Wander around Criação Velha, a well-preserved wine growing area and marvel at its intact vineyard landscape and culture. Taste the local wines and admire the construction of typical black basalt rock houses. Descend into Gruta das Torres, one of the world's longest lava tubes. Climb the highest mountain in Portugal or simply admire its grandeur from different spots on the island.
To gaze upon the stars is to return to the beauty of nature unobstructed by city centers, and light pollution. Encircled by the Atlantic Ocean's vast blues, the Azores offers prime viewing for stargazing and a reconnection to the natural wonder of the sky above. There is no better place to do so than at the Aldeia da Fonte Nature Hotel on Pico. Surrounded by Azorean woodland, this 4-star clifftop hotel is located just a few miles from stargazers' paradise Pico Mountain. Towering at 7,713 ft. tall, unmarred by any surrounding light or pollution, Pico Mountain is Portugal's highest peak, and without a doubt one of the best places in Europe for stargazing. The mountain itself overlooks the islands of Faial, São Jorge, Terceira, and Graciosa. Reconnect with nature, reconnect with each other, and visit the Azores – through stargazing.
Check out our Azores Travel Guide for more information and tips.
Itinerary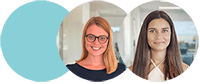 Talk with a Travel Advisor
+44 20 3936 2299
Notice: Estimated price per person based on 2 adults in a double room.
Reward points discount: -£
0
.00
Request to Customize This Package
Need help booking?
Mention the Ref. #3021 and let us know your questions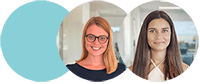 reach us on WhatsApp
Continue in another device
Trust the Local Experts
Hassle-free Experience
Full Support
Save Time & Money
Frequently Asked Questions
Contact us
Have questions?
Contact our Support Team
Everyday:
08:00 AM
to
12:00 AM
The Azores: Stargazing Experience
Super Deal
Earn £50*
to travel with us
Join our Travel Rewards program and receive £50 just for signing up! As a Travel Rewards Member, you'll receive exclusive offers and early access to special deals and sales.