The Azores | Authentic Rural Experience
An authentic experience in the countryside of São Miguel Island awaits.
Stay in the peaceful rural environment of São Miguel Island and tune in to its unfiltered authenticity!
What's Included?
Accommodation for your destination
Azorean Experience: Azorean Cows - Morning Milking
Why we love this deal:
This travel package takes the stress out of having to plan everything yourself. All you have to do is pack your bags and bring your adventurous spirit;

This travel package opens the door to the rural surroundings of São Miguel Island, where the pace of life is slower, calmness and tranquility surround you, and there is a great sense of community;

You will stay at Villa Várzea

, a rural tourist accommodation;

Your accommodation is only 10 minutes from Sete Cidades, home to some of the most iconic landscapes in the Azores;

This travel package includes an unforgettable, hands-on authentic island experience: "Azorean Cows' Morning Milking";

With this activity, you will have the opportunity to appreciate what the daily life of a typical Azorean farmer is really like;

The accommodation has parking available and included;

You can customize your travel itinerary as you wish, adding additional nights to your stay, more experiences, or even a car rental so that you can properly explore any destination you desire on the island;

You don't have to worry about anything, because we have already taken care of everything for you.
About the Hotel:
Villa Várzea is a historic villa located in the most gorgeous area of the peaceful island countryside. Just minutes from Sete Cidades, one of Sao Miguel's most beloved natural wonders, visitors will feel as if they have stepped back in time, surrounded by the simplicity and beauty of the pristine pasturelands and epic vistas that only this unique type of countryside setting affords.
About the Destination:
São Miguel Island, the largest of the Azores archipelago and its economic and administrative center, is a beautiful green jewel in the middle of the Atlantic Ocean. With stunning lush landscapes, exotic plants, dormant volcanoes, hot springs, and crystal clear ocean waters on all sides, São Miguel is the perfect vacation destination for nature lovers and those looking for an off-the beaten path European destination.
Explore the island and marvel at its natural beauty. Hike down into a dormant volcano and relax on the beach surrounded by stunning views of the crater lake and mountainous ridge. Visit the only tea plantation in Europe and taste delicious locally grown pineapple. Discover the historical city of Ponta Delgada with its cobbled streets and black and white mosaic pavements.
Map & Itinerary
Notice: Estimated price per person based on 2 adults in a double room.
Reward points discount: -€
0
.00
Need help booking?
Mention the Ref. #2539 and let us know your questions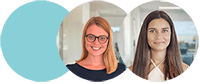 reach us on WhatsApp
Continue in another device
Trust the Local Experts
Hassle-free Experience
Full Support
Save Time & Money
Frequently Asked Questions
Contact us
Have questions?
Contact our Support Team
Everyday:
08:00 AM
to
12:00 AM
The Azores | Authentic Rural Experience
Earn €50*
towards your next trip
Join our Travel Rewards program and receive €50 just for signing up! As a Travel Rewards Member, you'll receive exclusive offers and early access to special deals and sales.