The Azores | 5-Star Foodie Experience
Get a taste of the Azores while you stay at Azor Hotel.
Get a taste of the Azores while you stay at the modern & cosmopolitan Azor Hotel in downtown Ponta Delgada!
What's Included?
Accommodation for your destination
Food & Wine: À TERRA Food and Wine Experience
Experiences: Azorean Cheese & Wine Experience
Walking Tour: Ponta Delgada Food Tour - Azores for Foodies
Special Offer: Romantic VIP Treatment
Why we love this deal:
This travel package takes the stress out of having to plan everything yourself. All you have to do is pack your bags and bring your adventurous spirit;

You'll be staying at the 5-star and cosmopolitan Azor Hotel, located in Ponta Delgada main oceanfront avenue;
Delight your taste buds with these unique tasting experiences around downtown Ponta Delgada:
Azores for Foodies - Ponta Delgada Walking Tour: Explore downtown Ponta Delgada while getting a taste of the city's interesting history and unique food culture. Participants will enjoy a progressive menu, including a selection of local fruits, fresh breads, locally produced cheeses, fresh fish, and a variety of traditional meats, ending with a homemade dessert.
Azores Food & Wine: In this 3h walking tour you will experience some of Ponta Delgada's best eateries to sample Azorean wines and other alcoholic beverages paired with delicious foods.
This travel package also includes a dinner at the lodge's restaurant - À Terra, where you'll be surprised with the finesse of the Azores traditional products and awesome flavors;
Breakfast is included during your stay;
You can customize your travel itinerary according to your preferences. Options include: adding additional nights to your stay, car rental, or some other experience to make your itinerary even more unique and special;
You won't have to worry about anything, as we have taken care of everything for you.
About the Hotel:
Situated on São Miguel Island, the Azor Hotel is a chic, vibrant, and cosmopolitan hotel with a strong connection to the sea and nature. Originally opened in May 2016, the Azor Hotel features 123 spectacular sea view rooms, the "Á Terra" restaurant, a lobby market, a cheese corner, and a rooftop outdoor pool and bar. The remarkable destination also boasts an on-site spa, gym, conference center, and casino with live entertainment. All Azor guests will enjoy the hotel's sleek, modern amenities, creature comforts, and world-class service. Inspired by São Miguel Island's natural beauty and adventurous spirit, the Azor Hotel offers guests a wide range of outdoor activities, adventures, and local experiences to get out and experience the island.
Flexibility

Policy

No Amendment Fees on Our End

We don't charge for our work in changing the initial itinerary.

Full flexibility on Land Arrangements

Change the initial itinerary or cancel your land arrangements for any reason until 14 days before the trip, without penalty.

Our experienced travel agents are are available 7 days a week (16 hours per day) to help with any questions.
About the Destination:
São Miguel Island, the largest of the Azores archipelago and its economic and administrative center, is a beautiful green jewel in the middle of the Atlantic Ocean. With stunning lush landscapes, exotic plants, dormant volcanoes, hot springs, and crystal clear ocean waters on all sides, São Miguel is the perfect vacation destination for nature lovers and those looking for an off-the-beaten-path European destination.
Explore the island and marvel at its natural beauty. Hike down into a dormant volcano and relax on the beach surrounded by stunning views of the crater lake and mountainous ridge. Visit the only tea plantation in Europe and taste delicious locally grown pineapple. Discover the historical city of Ponta Delgada with its cobbled streets and black and white mosaic pavements.
Check out our Azores Travel Guide for more information and tips.
Map & Itinerary
Notice: Estimated price per person based on 2 adults in a double room.
Reward points discount: -€
0
.00
Need help booking?
Mention the Ref. #2513 and let us know your questions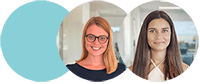 reach us on WhatsApp
Continue in another device
Trust the Local Experts
Hassle-free Experience
Full Support
Save Time & Money
Frequently Asked Questions
Contact us
Have questions?
Contact our Support Team
Everyday:
08:00 AM
to
12:00 AM
The Azores | 5-Star Foodie Experience
Earn €50*
towards your next trip
Join our Travel Rewards program and receive €50 just for signing up! As a Travel Rewards Member, you'll receive exclusive offers and early access to special deals and sales.