Cultural Tours: Dinner with Local Family
Location: Terceira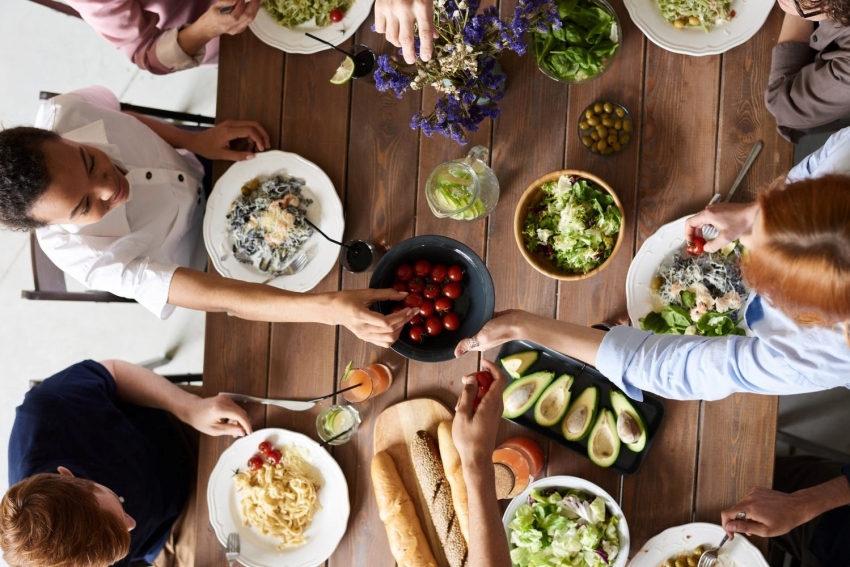 Choose your schedule
06:30 PM - 09:30 PM
$104.66
Choose your schedule
06:30 PM - 09:30 PM
$104.66
Choose your schedule
06:30 PM - 09:30 PM
$104.66
Choose your schedule
06:30 PM - 09:30 PM
$104.66
Choose your schedule
06:30 PM - 09:30 PM
$104.66
Choose your schedule
06:30 PM - 09:30 PM
$104.66
Choose your schedule
06:30 PM - 09:30 PM
$104.66
Choose your schedule
06:30 PM - 09:30 PM
$104.66
Choose your schedule
06:30 PM - 09:30 PM
$104.66
Choose your schedule
06:30 PM - 09:30 PM
$104.66
Choose your schedule
06:30 PM - 09:30 PM
$104.66
Choose your schedule
06:30 PM - 09:30 PM
$104.66
Choose your schedule
06:30 PM - 09:30 PM
$104.66
Choose your schedule
06:30 PM - 09:30 PM
$104.66
Choose your schedule
06:30 PM - 09:30 PM
$104.66
Choose your schedule
06:30 PM - 09:30 PM
$104.66
Choose your schedule
06:30 PM - 09:30 PM
$104.66
Choose your schedule
06:30 PM - 09:30 PM
$104.66
Choose your schedule
06:30 PM - 09:30 PM
$104.66
Choose your schedule
06:30 PM - 09:30 PM
$104.66
Choose your schedule
06:30 PM - 09:30 PM
$104.66
Choose your schedule
06:30 PM - 09:30 PM
$104.66
Choose your schedule
06:30 PM - 09:30 PM
$104.66
Choose your schedule
06:30 PM - 09:30 PM
$104.66
Choose your schedule
06:30 PM - 09:30 PM
$104.66
Choose your schedule
06:30 PM - 09:30 PM
$104.66
Choose your schedule
06:30 PM - 09:30 PM
$104.66
Choose your schedule
06:30 PM - 09:30 PM
$104.66
Choose your schedule
06:30 PM - 09:30 PM
$104.66
Choose your schedule
06:30 PM - 09:30 PM
$104.66
Choose your schedule
06:30 PM - 09:30 PM
$104.66
Choose your schedule
06:30 PM - 09:30 PM
$104.66
Choose your schedule
06:30 PM - 09:30 PM
$104.66
Choose your schedule
06:30 PM - 09:30 PM
$104.66
Choose your schedule
06:30 PM - 09:30 PM
$104.66
Choose your schedule
06:30 PM - 09:30 PM
$104.66
Choose your schedule
06:30 PM - 09:30 PM
$104.66
Choose your schedule
06:30 PM - 09:30 PM
$104.66
Choose your schedule
06:30 PM - 09:30 PM
$104.66
Choose your schedule
06:30 PM - 09:30 PM
$104.66
Choose your schedule
06:30 PM - 09:30 PM
$104.66
Choose your schedule
06:30 PM - 09:30 PM
$104.66
Choose your schedule
06:30 PM - 09:30 PM
$104.66
Choose your schedule
06:30 PM - 09:30 PM
$104.66
Choose your schedule
06:30 PM - 09:30 PM
$104.66
Choose your schedule
06:30 PM - 09:30 PM
$104.66
Choose your schedule
06:30 PM - 09:30 PM
$104.66
Choose your schedule
06:30 PM - 09:30 PM
$104.66
Choose your schedule
06:30 PM - 09:30 PM
$104.66
Choose your schedule
06:30 PM - 09:30 PM
$104.66
Choose your schedule
06:30 PM - 09:30 PM
$104.66
Choose your schedule
06:30 PM - 09:30 PM
$104.66
Choose your schedule
06:30 PM - 09:30 PM
$104.66
Choose your schedule
06:30 PM - 09:30 PM
$104.66
Choose your schedule
06:30 PM - 09:30 PM
$104.66
Choose your schedule
06:30 PM - 09:30 PM
$104.66
Choose your schedule
06:30 PM - 09:30 PM
$104.66
Choose your schedule
06:30 PM - 09:30 PM
$104.66
Choose your schedule
06:30 PM - 09:30 PM
$104.66
Choose your schedule
06:30 PM - 09:30 PM
$104.66
Choose your schedule
06:30 PM - 09:30 PM
$104.66
Choose your schedule
06:30 PM - 09:30 PM
$104.66
Choose your schedule
06:30 PM - 09:30 PM
$104.66
Choose your schedule
06:30 PM - 09:30 PM
$104.66
Choose your schedule
06:30 PM - 09:30 PM
$104.66
Choose your schedule
06:30 PM - 09:30 PM
$104.66
Choose your schedule
06:30 PM - 09:30 PM
$104.66
Choose your schedule
06:30 PM - 09:30 PM
$104.66
Choose your schedule
06:30 PM - 09:30 PM
$104.66
Choose your schedule
06:30 PM - 09:30 PM
$104.66
Choose your schedule
06:30 PM - 09:30 PM
$104.66
Choose your schedule
06:30 PM - 09:30 PM
$104.66
Choose your schedule
06:30 PM - 09:30 PM
$104.66
Choose your schedule
06:30 PM - 09:30 PM
$104.66
Choose your schedule
06:30 PM - 09:30 PM
$104.66
Choose your schedule
06:30 PM - 09:30 PM
$104.66
Choose your schedule
06:30 PM - 09:30 PM
$104.66
Choose your schedule
06:30 PM - 09:30 PM
$104.66
Choose your schedule
06:30 PM - 09:30 PM
$104.66
Choose your schedule
06:30 PM - 09:30 PM
$104.66
Choose your schedule
06:30 PM - 09:30 PM
$104.66
Choose your schedule
06:30 PM - 09:30 PM
$104.66
Choose your schedule
06:30 PM - 09:30 PM
$104.66
Choose your schedule
06:30 PM - 09:30 PM
$104.66
Choose your schedule
06:30 PM - 09:30 PM
$104.66
Choose your schedule
06:30 PM - 09:30 PM
$104.66
Choose your schedule
06:30 PM - 09:30 PM
$104.66
Choose your schedule
06:30 PM - 09:30 PM
$104.66
Choose your schedule
06:30 PM - 09:30 PM
$104.66
Choose your schedule
06:30 PM - 09:30 PM
$104.66
Choose your schedule
06:30 PM - 09:30 PM
$104.66
Choose your schedule
06:30 PM - 09:30 PM
$104.66
Choose your schedule
06:30 PM - 09:30 PM
$104.66
Choose your schedule
06:30 PM - 09:30 PM
$104.66
Choose your schedule
06:30 PM - 09:30 PM
$104.66
Choose your schedule
06:30 PM - 09:30 PM
$104.66
Choose your schedule
06:30 PM - 09:30 PM
$104.66
Choose your schedule
06:30 PM - 09:30 PM
$104.66
Choose your schedule
06:30 PM - 09:30 PM
$104.66
Choose your schedule
06:30 PM - 09:30 PM
$104.66
Choose your schedule
06:30 PM - 09:30 PM
$104.66
Choose your schedule
06:30 PM - 09:30 PM
$104.66
Choose your schedule
06:30 PM - 09:30 PM
$104.66
Choose your schedule
06:30 PM - 09:30 PM
$104.66
Choose your schedule
06:30 PM - 09:30 PM
$104.66
Choose your schedule
06:30 PM - 09:30 PM
$104.66
Choose your schedule
06:30 PM - 09:30 PM
$104.66
Choose your schedule
06:30 PM - 09:30 PM
$104.66
Choose your schedule
06:30 PM - 09:30 PM
$104.66
Choose your schedule
06:30 PM - 09:30 PM
$104.66
Choose your schedule
06:30 PM - 09:30 PM
$104.66
Choose your schedule
06:30 PM - 09:30 PM
$104.66
Choose your schedule
06:30 PM - 09:30 PM
$104.66
Choose your schedule
06:30 PM - 09:30 PM
$104.66
Choose your schedule
06:30 PM - 09:30 PM
$104.66
Choose your schedule
06:30 PM - 09:30 PM
$104.66
Choose your schedule
06:30 PM - 09:30 PM
$104.66
Choose your schedule
06:30 PM - 09:30 PM
$104.66
Choose your schedule
06:30 PM - 09:30 PM
$104.66
Choose your schedule
06:30 PM - 09:30 PM
$104.66
Choose your schedule
06:30 PM - 09:30 PM
$104.66
Choose your schedule
06:30 PM - 09:30 PM
$104.66
Choose your schedule
06:30 PM - 09:30 PM
$104.66
Choose your schedule
06:30 PM - 09:30 PM
$104.66
Choose your schedule
06:30 PM - 09:30 PM
$104.66
Choose your schedule
06:30 PM - 09:30 PM
$104.66
Choose your schedule
06:30 PM - 09:30 PM
$104.66
Choose your schedule
06:30 PM - 09:30 PM
$104.66
Choose your schedule
06:30 PM - 09:30 PM
$104.66
Choose your schedule
06:30 PM - 09:30 PM
$104.66
Choose your schedule
06:30 PM - 09:30 PM
$104.66
Choose your schedule
06:30 PM - 09:30 PM
$104.66
Choose your schedule
06:30 PM - 09:30 PM
$104.66
Choose your schedule
06:30 PM - 09:30 PM
$104.66
Choose your schedule
06:30 PM - 09:30 PM
$104.66
Choose your schedule
06:30 PM - 09:30 PM
$104.66
Choose your schedule
06:30 PM - 09:30 PM
$104.66
Choose your schedule
06:30 PM - 09:30 PM
$104.66
Choose your schedule
06:30 PM - 09:30 PM
$104.66
Choose your schedule
06:30 PM - 09:30 PM
$104.66
Choose your schedule
06:30 PM - 09:30 PM
$104.66
Choose your schedule
06:30 PM - 09:30 PM
$104.66
Choose your schedule
06:30 PM - 09:30 PM
$104.66
Choose your schedule
06:30 PM - 09:30 PM
$104.66
Choose your schedule
06:30 PM - 09:30 PM
$104.66
Choose your schedule
06:30 PM - 09:30 PM
$104.66
Choose your schedule
06:30 PM - 09:30 PM
$104.66
Choose your schedule
06:30 PM - 09:30 PM
$104.66
Choose your schedule
06:30 PM - 09:30 PM
$104.66
Choose your schedule
06:30 PM - 09:30 PM
$104.66
Choose your schedule
06:30 PM - 09:30 PM
$104.66
Choose your schedule
06:30 PM - 09:30 PM
$104.66
Choose your schedule
06:30 PM - 09:30 PM
$104.66
Choose your schedule
06:30 PM - 09:30 PM
$104.66
Choose your schedule
06:30 PM - 09:30 PM
$104.66
Choose your schedule
06:30 PM - 09:30 PM
$104.66
Choose your schedule
06:30 PM - 09:30 PM
$104.66
Choose your schedule
06:30 PM - 09:30 PM
$104.66
Choose your schedule
06:30 PM - 09:30 PM
$104.66
Choose your schedule
06:30 PM - 09:30 PM
$104.66
Choose your schedule
06:30 PM - 09:30 PM
$104.66
Choose your schedule
06:30 PM - 09:30 PM
$104.66
Choose your schedule
06:30 PM - 09:30 PM
$104.66
Choose your schedule
06:30 PM - 09:30 PM
$104.66
Choose your schedule
06:30 PM - 09:30 PM
$104.66
Choose your schedule
06:30 PM - 09:30 PM
$104.66
Choose your schedule
06:30 PM - 09:30 PM
$104.66
Choose your schedule
06:30 PM - 09:30 PM
$104.66
Choose your schedule
06:30 PM - 09:30 PM
$104.66
Choose your schedule
06:30 PM - 09:30 PM
$104.66
Choose your schedule
06:30 PM - 09:30 PM
$104.66
Choose your schedule
06:30 PM - 09:30 PM
$104.66
Choose your schedule
06:30 PM - 09:30 PM
$104.66
Choose your schedule
06:30 PM - 09:30 PM
$104.66
Choose your schedule
06:30 PM - 09:30 PM
$104.66
Choose your schedule
06:30 PM - 09:30 PM
$104.66
Choose your schedule
06:30 PM - 09:30 PM
$104.66
Choose your schedule
06:30 PM - 09:30 PM
$104.66
Choose your schedule
06:30 PM - 09:30 PM
$104.66
Choose your schedule
06:30 PM - 09:30 PM
$104.66
Choose your schedule
06:30 PM - 09:30 PM
$104.66
Choose your schedule
06:30 PM - 09:30 PM
$104.66
Choose your schedule
06:30 PM - 09:30 PM
$104.66
Choose your schedule
06:30 PM - 09:30 PM
$104.66
Choose your schedule
06:30 PM - 09:30 PM
$104.66
Choose your schedule
06:30 PM - 09:30 PM
$104.66
Choose your schedule
06:30 PM - 09:30 PM
$104.66
Choose your schedule
06:30 PM - 09:30 PM
$104.66
Choose your schedule
06:30 PM - 09:30 PM
$104.66
Choose your schedule
06:30 PM - 09:30 PM
$104.66
Choose your schedule
06:30 PM - 09:30 PM
$104.66
Choose your schedule
06:30 PM - 09:30 PM
$104.66
Choose your schedule
06:30 PM - 09:30 PM
$104.66
Choose your schedule
06:30 PM - 09:30 PM
$104.66
Choose your schedule
06:30 PM - 09:30 PM
$104.66
Choose your schedule
06:30 PM - 09:30 PM
$104.66
Choose your schedule
06:30 PM - 09:30 PM
$104.66
Choose your schedule
06:30 PM - 09:30 PM
$104.66
Choose your schedule
06:30 PM - 09:30 PM
$104.66
Choose your schedule
06:30 PM - 09:30 PM
$104.66
Choose your schedule
06:30 PM - 09:30 PM
$104.66
Choose your schedule
06:30 PM - 09:30 PM
$104.66
Choose your schedule
06:30 PM - 09:30 PM
$104.66
Choose your schedule
06:30 PM - 09:30 PM
$104.66
Choose your schedule
06:30 PM - 09:30 PM
$104.66
Choose your schedule
06:30 PM - 09:30 PM
$104.66
Choose your schedule
06:30 PM - 09:30 PM
$104.66
Choose your schedule
06:30 PM - 09:30 PM
$104.66
Choose your schedule
06:30 PM - 09:30 PM
$104.66
Choose your schedule
06:30 PM - 09:30 PM
$104.66
Choose your schedule
06:30 PM - 09:30 PM
$104.66
Choose your schedule
06:30 PM - 09:30 PM
$104.66
Choose your schedule
06:30 PM - 09:30 PM
$104.66
Choose your schedule
06:30 PM - 09:30 PM
$104.66
Choose your schedule
06:30 PM - 09:30 PM
$104.66
Choose your schedule
06:30 PM - 09:30 PM
$104.66
Choose your schedule
06:30 PM - 09:30 PM
$104.66
Choose your schedule
06:30 PM - 09:30 PM
$104.66
Choose your schedule
06:30 PM - 09:30 PM
$104.66
Choose your schedule
06:30 PM - 09:30 PM
$104.66
Choose your schedule
06:30 PM - 09:30 PM
$104.66
Choose your schedule
06:30 PM - 09:30 PM
$104.66
Choose your schedule
06:30 PM - 09:30 PM
$104.66
Choose your schedule
06:30 PM - 09:30 PM
$104.66
Choose your schedule
06:30 PM - 09:30 PM
$104.66
Choose your schedule
06:30 PM - 09:30 PM
$104.66
Choose your schedule
06:30 PM - 09:30 PM
$104.66
Choose your schedule
06:30 PM - 09:30 PM
$104.66
Choose your schedule
06:30 PM - 09:30 PM
$104.66
Choose your schedule
06:30 PM - 09:30 PM
$104.66
Choose your schedule
06:30 PM - 09:30 PM
$104.66
Choose your schedule
06:30 PM - 09:30 PM
$104.66
Choose your schedule
06:30 PM - 09:30 PM
$104.66
Choose your schedule
06:30 PM - 09:30 PM
$104.66
Choose your schedule
06:30 PM - 09:30 PM
$104.66
Choose your schedule
06:30 PM - 09:30 PM
$104.66
Choose your schedule
06:30 PM - 09:30 PM
$104.66
Choose your schedule
06:30 PM - 09:30 PM
$104.66
Choose your schedule
06:30 PM - 09:30 PM
$104.66
Choose your schedule
06:30 PM - 09:30 PM
$104.66
Choose your schedule
06:30 PM - 09:30 PM
$104.66
Choose your schedule
06:30 PM - 09:30 PM
$104.66
Choose your schedule
06:30 PM - 09:30 PM
$104.66
Choose your schedule
06:30 PM - 09:30 PM
$104.66
Choose your schedule
06:30 PM - 09:30 PM
$104.66
Choose your schedule
06:30 PM - 09:30 PM
$104.66
Choose your schedule
06:30 PM - 09:30 PM
$104.66
Choose your schedule
06:30 PM - 09:30 PM
$104.66
Choose your schedule
06:30 PM - 09:30 PM
$104.66
Choose your schedule
06:30 PM - 09:30 PM
$104.66
Choose your schedule
06:30 PM - 09:30 PM
$104.66
Choose your schedule
06:30 PM - 09:30 PM
$104.66
Choose your schedule
06:30 PM - 09:30 PM
$104.66
Choose your schedule
06:30 PM - 09:30 PM
$104.66
Choose your schedule
06:30 PM - 09:30 PM
$104.66
Choose your schedule
06:30 PM - 09:30 PM
$104.66
Choose your schedule
06:30 PM - 09:30 PM
$104.66
Choose your schedule
06:30 PM - 09:30 PM
$104.66
Choose your schedule
06:30 PM - 09:30 PM
$104.66
Choose your schedule
06:30 PM - 09:30 PM
$104.66
Choose your schedule
06:30 PM - 09:30 PM
$104.66
Choose your schedule
06:30 PM - 09:30 PM
$104.66
Choose your schedule
06:30 PM - 09:30 PM
$104.66
Choose your schedule
06:30 PM - 09:30 PM
$104.66
Choose your schedule
06:30 PM - 09:30 PM
$104.66
Choose your schedule
06:30 PM - 09:30 PM
$104.66
Choose your schedule
06:30 PM - 09:30 PM
$104.66
Choose your schedule
06:30 PM - 09:30 PM
$104.66
Choose your schedule
06:30 PM - 09:30 PM
$104.66
Choose your schedule
06:30 PM - 09:30 PM
$104.66
Choose your schedule
06:30 PM - 09:30 PM
$104.66
Choose your schedule
06:30 PM - 09:30 PM
$104.66
Choose your schedule
06:30 PM - 09:30 PM
$104.66
Choose your schedule
06:30 PM - 09:30 PM
$104.66
Choose your schedule
06:30 PM - 09:30 PM
$104.66
Choose your schedule
06:30 PM - 09:30 PM
$104.66
Choose your schedule
06:30 PM - 09:30 PM
$104.66
Choose your schedule
06:30 PM - 09:30 PM
$104.66
Choose your schedule
06:30 PM - 09:30 PM
$104.66
Choose your schedule
06:30 PM - 09:30 PM
$104.66
Choose your schedule
06:30 PM - 09:30 PM
$104.66
Choose your schedule
06:30 PM - 09:30 PM
$104.66
Choose your schedule
06:30 PM - 09:30 PM
$104.66
Choose your schedule
06:30 PM - 09:30 PM
$104.66
Choose your schedule
06:30 PM - 09:30 PM
$104.66
Choose your schedule
06:30 PM - 09:30 PM
$104.66
Choose your schedule
06:30 PM - 09:30 PM
$104.66
Choose your schedule
06:30 PM - 09:30 PM
$104.66
Choose your schedule
06:30 PM - 09:30 PM
$104.66
Choose your schedule
06:30 PM - 09:30 PM
$104.66
Choose your schedule
06:30 PM - 09:30 PM
$104.66
Choose your schedule
06:30 PM - 09:30 PM
$104.66
Choose your schedule
06:30 PM - 09:30 PM
$104.66
Choose your schedule
06:30 PM - 09:30 PM
$104.66
Choose your schedule
06:30 PM - 09:30 PM
$104.66
Choose your schedule
06:30 PM - 09:30 PM
$104.66
Choose your schedule
06:30 PM - 09:30 PM
$104.66
Choose your schedule
06:30 PM - 09:30 PM
$104.66
Choose your schedule
06:30 PM - 09:30 PM
$104.66
Choose your schedule
06:30 PM - 09:30 PM
$104.66
Choose your schedule
06:30 PM - 09:30 PM
$104.66
Choose your schedule
06:30 PM - 09:30 PM
$104.66
Choose your schedule
06:30 PM - 09:30 PM
$104.66
Choose your schedule
06:30 PM - 09:30 PM
$104.66
Choose your schedule
06:30 PM - 09:30 PM
$104.66
Choose your schedule
06:30 PM - 09:30 PM
$104.66
Choose your schedule
06:30 PM - 09:30 PM
$104.66
Choose your schedule
06:30 PM - 09:30 PM
$104.66
Choose your schedule
06:30 PM - 09:30 PM
$104.66
Choose your schedule
06:30 PM - 09:30 PM
$104.66
Choose your schedule
06:30 PM - 09:30 PM
$104.66
Choose your schedule
06:30 PM - 09:30 PM
$104.66
Choose your schedule
06:30 PM - 09:30 PM
$104.66
Choose your schedule
06:30 PM - 09:30 PM
$104.66
Choose your schedule
06:30 PM - 09:30 PM
$104.66
Choose your schedule
06:30 PM - 09:30 PM
$104.66
Choose your schedule
06:30 PM - 09:30 PM
$104.66
Choose your schedule
06:30 PM - 09:30 PM
$104.66
Choose your schedule
06:30 PM - 09:30 PM
$104.66
Choose your schedule
06:30 PM - 09:30 PM
$104.66
Choose your schedule
06:30 PM - 09:30 PM
$104.66
Choose your schedule
06:30 PM - 09:30 PM
$104.66
Choose your schedule
06:30 PM - 09:30 PM
$104.66
Choose your schedule
06:30 PM - 09:30 PM
$104.66
Choose your schedule
06:30 PM - 09:30 PM
$104.66
Choose your schedule
06:30 PM - 09:30 PM
$104.66
Choose your schedule
06:30 PM - 09:30 PM
$104.66
Choose your schedule
06:30 PM - 09:30 PM
$104.66
Choose your schedule
06:30 PM - 09:30 PM
$104.66
Choose your schedule
06:30 PM - 09:30 PM
$104.66
Choose your schedule
06:30 PM - 09:30 PM
$104.66
Choose your schedule
06:30 PM - 09:30 PM
$104.66
Choose your schedule
06:30 PM - 09:30 PM
$104.66
Choose your schedule
06:30 PM - 09:30 PM
$104.66
Choose your schedule
06:30 PM - 09:30 PM
$104.66
Choose your schedule
06:30 PM - 09:30 PM
$104.66
Choose your schedule
06:30 PM - 09:30 PM
$104.66
Choose your schedule
06:30 PM - 09:30 PM
$104.66
Choose your schedule
06:30 PM - 09:30 PM
$104.66
Choose your schedule
06:30 PM - 09:30 PM
$104.66
Choose your schedule
06:30 PM - 09:30 PM
$104.66
Choose your schedule
06:30 PM - 09:30 PM
$104.66
Choose your schedule
06:30 PM - 09:30 PM
$104.66
Choose your schedule
06:30 PM - 09:30 PM
$104.66
Choose your schedule
06:30 PM - 09:30 PM
$104.66
Choose your schedule
06:30 PM - 09:30 PM
$104.66
Choose your schedule
06:30 PM - 09:30 PM
$104.66
Choose your schedule
06:30 PM - 09:30 PM
$104.66
Choose your schedule
06:30 PM - 09:30 PM
$104.66
Choose your schedule
06:30 PM - 09:30 PM
$104.66
Choose your schedule
06:30 PM - 09:30 PM
$104.66
Choose your schedule
06:30 PM - 09:30 PM
$104.66
Choose your schedule
06:30 PM - 09:30 PM
$104.66
Choose your schedule
06:30 PM - 09:30 PM
$104.66
Choose your schedule
06:30 PM - 09:30 PM
$104.66
Choose your schedule
06:30 PM - 09:30 PM
$104.66
Choose your schedule
06:30 PM - 09:30 PM
$104.66
Choose your schedule
06:30 PM - 09:30 PM
$104.66
Choose your schedule
06:30 PM - 09:30 PM
$104.66
Choose your schedule
06:30 PM - 09:30 PM
$104.66
Choose your schedule
06:30 PM - 09:30 PM
$104.66
Choose your schedule
06:30 PM - 09:30 PM
$104.66
Choose your schedule
06:30 PM - 09:30 PM
$104.66
Choose your schedule
06:30 PM - 09:30 PM
$104.66
About the Experience
Through gastronomy, we can make a connection with the historical and cultural past of the island whether is by having a delicious D. Amélia cake at one of the cafés or pastries in town or by tasting a typical dish like Alcatra of Espírito Santo's soups. We offer you not only the pleasure to taste but also the unique experience of elaborate and get to know the confection of our gastronomy.
Type of Tour: Half day (evening)
Includes: Dinner
Activity provider policies
Cancelations
Cancelations free of charge 72 hours prior to the activity date. Any cancelations made after this date are non-refundable.
Earn $500*
towards your next trip
Join our Travel Rewards program and receive $500 just for signing up! As a Travel Rewards Member, you'll receive exclusive offers and early access to special deals and sales.