Van Tours: Full Day São Jorge
Location: São Jorge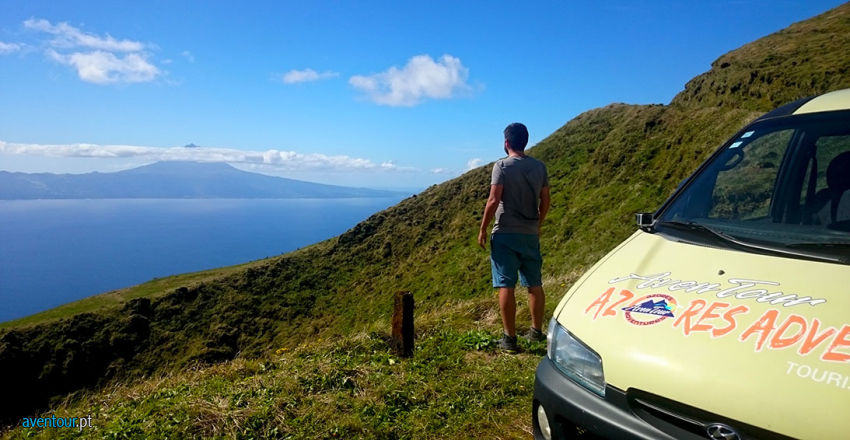 Choose your schedule
09:30 AM - 04:30 PM
$387.05
Choose your schedule
09:30 AM - 04:30 PM
$387.05
Choose your schedule
09:30 AM - 04:30 PM
$387.05
Choose your schedule
09:30 AM - 04:30 PM
$387.05
Choose your schedule
09:30 AM - 04:30 PM
$387.05
Choose your schedule
09:30 AM - 04:30 PM
$387.05
Choose your schedule
09:30 AM - 04:30 PM
$387.05
Choose your schedule
09:30 AM - 04:30 PM
$387.05
Choose your schedule
09:30 AM - 04:30 PM
$387.05
Choose your schedule
09:30 AM - 04:30 PM
$387.05
Choose your schedule
09:30 AM - 04:30 PM
$387.05
Choose your schedule
09:30 AM - 04:30 PM
$387.05
Choose your schedule
09:30 AM - 04:30 PM
$387.05
Choose your schedule
09:30 AM - 04:30 PM
$387.05
Choose your schedule
09:30 AM - 04:30 PM
$387.05
Choose your schedule
09:30 AM - 04:30 PM
$387.05
Choose your schedule
09:30 AM - 04:30 PM
$387.05
Choose your schedule
09:30 AM - 04:30 PM
$387.05
Choose your schedule
09:30 AM - 04:30 PM
$387.05
Choose your schedule
09:30 AM - 04:30 PM
$387.05
Choose your schedule
09:30 AM - 04:30 PM
$387.05
Choose your schedule
09:30 AM - 04:30 PM
$387.05
Choose your schedule
09:30 AM - 04:30 PM
$387.05
Choose your schedule
09:30 AM - 04:30 PM
$387.05
Choose your schedule
09:30 AM - 04:30 PM
$387.05
Choose your schedule
09:30 AM - 04:30 PM
$387.05
Choose your schedule
09:30 AM - 04:30 PM
$387.05
Choose your schedule
09:30 AM - 04:30 PM
$387.05
Choose your schedule
09:30 AM - 04:30 PM
$387.05
Choose your schedule
09:30 AM - 04:30 PM
$387.05
Choose your schedule
09:30 AM - 04:30 PM
$387.05
Choose your schedule
09:30 AM - 04:30 PM
$387.05
Choose your schedule
09:30 AM - 04:30 PM
$387.05
Choose your schedule
09:30 AM - 04:30 PM
$387.05
Choose your schedule
09:30 AM - 04:30 PM
$387.05
Choose your schedule
09:30 AM - 04:30 PM
$387.05
Choose your schedule
09:30 AM - 04:30 PM
$387.05
Choose your schedule
09:30 AM - 04:30 PM
$387.05
Choose your schedule
09:30 AM - 04:30 PM
$387.05
Choose your schedule
09:30 AM - 04:30 PM
$387.05
Choose your schedule
09:30 AM - 04:30 PM
$387.05
Choose your schedule
09:30 AM - 04:30 PM
$387.05
Choose your schedule
09:30 AM - 04:30 PM
$387.05
Choose your schedule
09:30 AM - 04:30 PM
$387.05
Choose your schedule
09:30 AM - 04:30 PM
$387.05
Choose your schedule
09:30 AM - 04:30 PM
$387.05
Choose your schedule
09:30 AM - 04:30 PM
$387.05
Choose your schedule
09:30 AM - 04:30 PM
$387.05
Choose your schedule
09:30 AM - 04:30 PM
$387.05
Choose your schedule
09:30 AM - 04:30 PM
$387.05
Choose your schedule
09:30 AM - 04:30 PM
$387.05
Choose your schedule
09:30 AM - 04:30 PM
$387.05
Choose your schedule
09:30 AM - 04:30 PM
$387.05
Choose your schedule
09:30 AM - 04:30 PM
$387.05
Choose your schedule
09:30 AM - 04:30 PM
$387.05
Choose your schedule
09:30 AM - 04:30 PM
$387.05
Choose your schedule
09:30 AM - 04:30 PM
$387.05
Choose your schedule
09:30 AM - 04:30 PM
$387.05
Choose your schedule
09:30 AM - 04:30 PM
$387.05
Choose your schedule
09:30 AM - 04:30 PM
$387.05
Choose your schedule
09:30 AM - 04:30 PM
$387.05
Choose your schedule
09:30 AM - 04:30 PM
$387.05
Choose your schedule
09:30 AM - 04:30 PM
$387.05
Choose your schedule
09:30 AM - 04:30 PM
$387.05
Choose your schedule
09:30 AM - 04:30 PM
$387.05
Choose your schedule
09:30 AM - 04:30 PM
$387.05
Choose your schedule
09:30 AM - 04:30 PM
$387.05
Choose your schedule
09:30 AM - 04:30 PM
$387.05
Choose your schedule
09:30 AM - 04:30 PM
$387.05
Choose your schedule
09:30 AM - 04:30 PM
$387.05
Choose your schedule
09:30 AM - 04:30 PM
$387.05
Choose your schedule
09:30 AM - 04:30 PM
$387.05
Choose your schedule
09:30 AM - 04:30 PM
$387.05
Choose your schedule
09:30 AM - 04:30 PM
$387.05
Choose your schedule
09:30 AM - 04:30 PM
$387.05
Choose your schedule
09:30 AM - 04:30 PM
$387.05
Choose your schedule
09:30 AM - 04:30 PM
$387.05
Choose your schedule
09:30 AM - 04:30 PM
$387.05
Choose your schedule
09:30 AM - 04:30 PM
$387.05
Choose your schedule
09:30 AM - 04:30 PM
$387.05
Choose your schedule
09:30 AM - 04:30 PM
$387.05
Choose your schedule
09:30 AM - 04:30 PM
$387.05
Choose your schedule
09:30 AM - 04:30 PM
$387.05
Choose your schedule
09:30 AM - 04:30 PM
$387.05
Choose your schedule
09:30 AM - 04:30 PM
$387.05
Choose your schedule
09:30 AM - 04:30 PM
$387.05
Choose your schedule
09:30 AM - 04:30 PM
$387.05
Choose your schedule
09:30 AM - 04:30 PM
$387.05
Choose your schedule
09:30 AM - 04:30 PM
$387.05
Choose your schedule
09:30 AM - 04:30 PM
$387.05
Choose your schedule
09:30 AM - 04:30 PM
$387.05
Choose your schedule
09:30 AM - 04:30 PM
$387.05
Choose your schedule
09:30 AM - 04:30 PM
$387.05
Choose your schedule
09:30 AM - 04:30 PM
$387.05
Choose your schedule
09:30 AM - 04:30 PM
$387.05
Choose your schedule
09:30 AM - 04:30 PM
$387.05
Choose your schedule
09:30 AM - 04:30 PM
$387.05
Choose your schedule
09:30 AM - 04:30 PM
$387.05
Choose your schedule
09:30 AM - 04:30 PM
$387.05
Choose your schedule
09:30 AM - 04:30 PM
$387.05
Choose your schedule
09:30 AM - 04:30 PM
$387.05
Choose your schedule
09:30 AM - 04:30 PM
$387.05
Choose your schedule
09:30 AM - 04:30 PM
$387.05
Choose your schedule
09:30 AM - 04:30 PM
$387.05
Choose your schedule
09:30 AM - 04:30 PM
$387.05
Choose your schedule
09:30 AM - 04:30 PM
$387.05
Choose your schedule
09:30 AM - 04:30 PM
$387.05
Choose your schedule
09:30 AM - 04:30 PM
$387.05
Choose your schedule
09:30 AM - 04:30 PM
$387.05
Choose your schedule
09:30 AM - 04:30 PM
$387.05
Choose your schedule
09:30 AM - 04:30 PM
$387.05
Choose your schedule
09:30 AM - 04:30 PM
$387.05
Choose your schedule
09:30 AM - 04:30 PM
$387.05
Choose your schedule
09:30 AM - 04:30 PM
$387.05
Choose your schedule
09:30 AM - 04:30 PM
$387.05
Choose your schedule
09:30 AM - 04:30 PM
$387.05
Choose your schedule
09:30 AM - 04:30 PM
$387.05
Choose your schedule
09:30 AM - 04:30 PM
$387.05
Choose your schedule
09:30 AM - 04:30 PM
$387.05
Choose your schedule
09:30 AM - 04:30 PM
$387.05
Choose your schedule
09:30 AM - 04:30 PM
$387.05
Choose your schedule
09:30 AM - 04:30 PM
$387.05
Choose your schedule
09:30 AM - 04:30 PM
$387.05
Choose your schedule
09:30 AM - 04:30 PM
$387.05
Choose your schedule
09:30 AM - 04:30 PM
$387.05
Choose your schedule
09:30 AM - 04:30 PM
$387.05
Choose your schedule
09:30 AM - 04:30 PM
$387.05
Choose your schedule
09:30 AM - 04:30 PM
$387.05
Choose your schedule
09:30 AM - 04:30 PM
$387.05
Choose your schedule
09:30 AM - 04:30 PM
$387.05
Choose your schedule
09:30 AM - 04:30 PM
$387.05
Choose your schedule
09:30 AM - 04:30 PM
$387.05
Choose your schedule
09:30 AM - 04:30 PM
$387.05
Choose your schedule
09:30 AM - 04:30 PM
$387.05
Choose your schedule
09:30 AM - 04:30 PM
$387.05
Choose your schedule
09:30 AM - 04:30 PM
$387.05
Choose your schedule
09:30 AM - 04:30 PM
$387.05
Choose your schedule
09:30 AM - 04:30 PM
$387.05
Choose your schedule
09:30 AM - 04:30 PM
$387.05
Choose your schedule
09:30 AM - 04:30 PM
$387.05
Choose your schedule
09:30 AM - 04:30 PM
$387.05
Choose your schedule
09:30 AM - 04:30 PM
$387.05
Choose your schedule
09:30 AM - 04:30 PM
$387.05
Choose your schedule
09:30 AM - 04:30 PM
$387.05
Choose your schedule
09:30 AM - 04:30 PM
$387.05
Choose your schedule
09:30 AM - 04:30 PM
$387.05
Choose your schedule
09:30 AM - 04:30 PM
$387.05
Choose your schedule
09:30 AM - 04:30 PM
$387.05
Choose your schedule
09:30 AM - 04:30 PM
$387.05
Choose your schedule
09:30 AM - 04:30 PM
$387.05
Choose your schedule
09:30 AM - 04:30 PM
$387.05
Choose your schedule
09:30 AM - 04:30 PM
$387.05
Choose your schedule
09:30 AM - 04:30 PM
$387.05
Choose your schedule
09:30 AM - 04:30 PM
$387.05
Choose your schedule
09:30 AM - 04:30 PM
$387.05
Choose your schedule
09:30 AM - 04:30 PM
$387.05
Choose your schedule
09:30 AM - 04:30 PM
$387.05
Choose your schedule
09:30 AM - 04:30 PM
$387.05
Choose your schedule
09:30 AM - 04:30 PM
$387.05
Choose your schedule
09:30 AM - 04:30 PM
$387.05
Choose your schedule
09:30 AM - 04:30 PM
$387.05
Choose your schedule
09:30 AM - 04:30 PM
$387.05
Choose your schedule
09:30 AM - 04:30 PM
$387.05
Choose your schedule
09:30 AM - 04:30 PM
$387.05
Choose your schedule
09:30 AM - 04:30 PM
$387.05
Choose your schedule
09:30 AM - 04:30 PM
$387.05
Choose your schedule
09:30 AM - 04:30 PM
$387.05
Choose your schedule
09:30 AM - 04:30 PM
$387.05
Choose your schedule
09:30 AM - 04:30 PM
$387.05
Choose your schedule
09:30 AM - 04:30 PM
$387.05
Choose your schedule
09:30 AM - 04:30 PM
$387.05
Choose your schedule
09:30 AM - 04:30 PM
$387.05
Choose your schedule
09:30 AM - 04:30 PM
$387.05
Choose your schedule
09:30 AM - 04:30 PM
$387.05
Choose your schedule
09:30 AM - 04:30 PM
$387.05
Choose your schedule
09:30 AM - 04:30 PM
$387.05
Choose your schedule
09:30 AM - 04:30 PM
$387.05
Choose your schedule
09:30 AM - 04:30 PM
$387.05
Choose your schedule
09:30 AM - 04:30 PM
$387.05
Choose your schedule
09:30 AM - 04:30 PM
$387.05
Choose your schedule
09:30 AM - 04:30 PM
$387.05
Choose your schedule
09:30 AM - 04:30 PM
$387.05
Choose your schedule
09:30 AM - 04:30 PM
$387.05
Choose your schedule
09:30 AM - 04:30 PM
$387.05
Choose your schedule
09:30 AM - 04:30 PM
$387.05
Choose your schedule
09:30 AM - 04:30 PM
$387.05
Choose your schedule
09:30 AM - 04:30 PM
$387.05
Choose your schedule
09:30 AM - 04:30 PM
$387.05
Choose your schedule
09:30 AM - 04:30 PM
$387.05
Choose your schedule
09:30 AM - 04:30 PM
$387.05
Choose your schedule
09:30 AM - 04:30 PM
$387.05
Choose your schedule
09:30 AM - 04:30 PM
$387.05
Choose your schedule
09:30 AM - 04:30 PM
$387.05
Choose your schedule
09:30 AM - 04:30 PM
$387.05
Choose your schedule
09:30 AM - 04:30 PM
$387.05
Choose your schedule
09:30 AM - 04:30 PM
$387.05
Choose your schedule
09:30 AM - 04:30 PM
$387.05
Choose your schedule
09:30 AM - 04:30 PM
$387.05
Choose your schedule
09:30 AM - 04:30 PM
$387.05
Choose your schedule
09:30 AM - 04:30 PM
$387.05
Choose your schedule
09:30 AM - 04:30 PM
$387.05
Choose your schedule
09:30 AM - 04:30 PM
$387.05
Choose your schedule
09:30 AM - 04:30 PM
$387.05
Choose your schedule
09:30 AM - 04:30 PM
$387.05
Choose your schedule
09:30 AM - 04:30 PM
$387.05
Choose your schedule
09:30 AM - 04:30 PM
$387.05
Choose your schedule
09:30 AM - 04:30 PM
$387.05
Choose your schedule
09:30 AM - 04:30 PM
$387.05
Choose your schedule
09:30 AM - 04:30 PM
$387.05
Choose your schedule
09:30 AM - 04:30 PM
$387.05
Choose your schedule
09:30 AM - 04:30 PM
$387.05
Choose your schedule
09:30 AM - 04:30 PM
$387.05
Choose your schedule
09:30 AM - 04:30 PM
$387.05
Choose your schedule
09:30 AM - 04:30 PM
$387.05
Choose your schedule
09:30 AM - 04:30 PM
$387.05
Choose your schedule
09:30 AM - 04:30 PM
$387.05
Choose your schedule
09:30 AM - 04:30 PM
$387.05
Choose your schedule
09:30 AM - 04:30 PM
$387.05
Choose your schedule
09:30 AM - 04:30 PM
$387.05
Choose your schedule
09:30 AM - 04:30 PM
$387.05
Choose your schedule
09:30 AM - 04:30 PM
$387.05
Choose your schedule
09:30 AM - 04:30 PM
$387.05
Choose your schedule
09:30 AM - 04:30 PM
$387.05
Choose your schedule
09:30 AM - 04:30 PM
$387.05
Choose your schedule
09:30 AM - 04:30 PM
$387.05
Choose your schedule
09:30 AM - 04:30 PM
$387.05
Choose your schedule
09:30 AM - 04:30 PM
$387.05
Choose your schedule
09:30 AM - 04:30 PM
$387.05
Choose your schedule
09:30 AM - 04:30 PM
$387.05
Choose your schedule
09:30 AM - 04:30 PM
$387.05
Choose your schedule
09:30 AM - 04:30 PM
$387.05
Choose your schedule
09:30 AM - 04:30 PM
$387.05
Choose your schedule
09:30 AM - 04:30 PM
$387.05
Choose your schedule
09:30 AM - 04:30 PM
$387.05
Choose your schedule
09:30 AM - 04:30 PM
$387.05
Choose your schedule
09:30 AM - 04:30 PM
$387.05
Choose your schedule
09:30 AM - 04:30 PM
$387.05
Choose your schedule
09:30 AM - 04:30 PM
$387.05
Choose your schedule
09:30 AM - 04:30 PM
$387.05
Choose your schedule
09:30 AM - 04:30 PM
$387.05
Choose your schedule
09:30 AM - 04:30 PM
$387.05
Choose your schedule
09:30 AM - 04:30 PM
$387.05
Choose your schedule
09:30 AM - 04:30 PM
$387.05
Choose your schedule
09:30 AM - 04:30 PM
$387.05
Choose your schedule
09:30 AM - 04:30 PM
$387.05
Choose your schedule
09:30 AM - 04:30 PM
$387.05
Choose your schedule
09:30 AM - 04:30 PM
$387.05
Choose your schedule
09:30 AM - 04:30 PM
$387.05
Choose your schedule
09:30 AM - 04:30 PM
$387.05
Choose your schedule
09:30 AM - 04:30 PM
$387.05
Choose your schedule
09:30 AM - 04:30 PM
$387.05
Choose your schedule
09:30 AM - 04:30 PM
$387.05
Choose your schedule
09:30 AM - 04:30 PM
$387.05
Choose your schedule
09:30 AM - 04:30 PM
$387.05
Choose your schedule
09:30 AM - 04:30 PM
$387.05
Choose your schedule
09:30 AM - 04:30 PM
$387.05
Choose your schedule
09:30 AM - 04:30 PM
$387.05
Choose your schedule
09:30 AM - 04:30 PM
$387.05
Choose your schedule
09:30 AM - 04:30 PM
$387.05
Choose your schedule
09:30 AM - 04:30 PM
$387.05
Choose your schedule
09:30 AM - 04:30 PM
$387.05
Choose your schedule
09:30 AM - 04:30 PM
$387.05
Choose your schedule
09:30 AM - 04:30 PM
$387.05
Choose your schedule
09:30 AM - 04:30 PM
$387.05
Choose your schedule
09:30 AM - 04:30 PM
$387.05
Choose your schedule
09:30 AM - 04:30 PM
$387.05
Choose your schedule
09:30 AM - 04:30 PM
$387.05
Choose your schedule
09:30 AM - 04:30 PM
$387.05
Choose your schedule
09:30 AM - 04:30 PM
$387.05
Choose your schedule
09:30 AM - 04:30 PM
$387.05
Choose your schedule
09:30 AM - 04:30 PM
$387.05
Choose your schedule
09:30 AM - 04:30 PM
$387.05
Choose your schedule
09:30 AM - 04:30 PM
$387.05
Choose your schedule
09:30 AM - 04:30 PM
$387.05
Choose your schedule
09:30 AM - 04:30 PM
$387.05
Choose your schedule
09:30 AM - 04:30 PM
$387.05
Choose your schedule
09:30 AM - 04:30 PM
$387.05
Choose your schedule
09:30 AM - 04:30 PM
$387.05
Choose your schedule
09:30 AM - 04:30 PM
$387.05
Choose your schedule
09:30 AM - 04:30 PM
$387.05
Choose your schedule
09:30 AM - 04:30 PM
$387.05
Choose your schedule
09:30 AM - 04:30 PM
$387.05
Choose your schedule
09:30 AM - 04:30 PM
$387.05
Choose your schedule
09:30 AM - 04:30 PM
$387.05
Choose your schedule
09:30 AM - 04:30 PM
$387.05
Choose your schedule
09:30 AM - 04:30 PM
$387.05
Choose your schedule
09:30 AM - 04:30 PM
$387.05
Choose your schedule
09:30 AM - 04:30 PM
$387.05
Choose your schedule
09:30 AM - 04:30 PM
$387.05
Choose your schedule
09:30 AM - 04:30 PM
$387.05
Choose your schedule
09:30 AM - 04:30 PM
$387.05
Choose your schedule
09:30 AM - 04:30 PM
$387.05
Choose your schedule
09:30 AM - 04:30 PM
$387.05
Choose your schedule
09:30 AM - 04:30 PM
$387.05
Choose your schedule
09:30 AM - 04:30 PM
$387.05
Choose your schedule
09:30 AM - 04:30 PM
$387.05
Choose your schedule
09:30 AM - 04:30 PM
$387.05
Choose your schedule
09:30 AM - 04:30 PM
$387.05
Choose your schedule
09:30 AM - 04:30 PM
$387.05
Choose your schedule
09:30 AM - 04:30 PM
$387.05
Choose your schedule
09:30 AM - 04:30 PM
$387.05
Choose your schedule
09:30 AM - 04:30 PM
$387.05
Choose your schedule
09:30 AM - 04:30 PM
$387.05
Choose your schedule
09:30 AM - 04:30 PM
$387.05
Choose your schedule
09:30 AM - 04:30 PM
$387.05
Choose your schedule
09:30 AM - 04:30 PM
$387.05
Choose your schedule
09:30 AM - 04:30 PM
$387.05
Choose your schedule
09:30 AM - 04:30 PM
$387.05
Choose your schedule
09:30 AM - 04:30 PM
$387.05
Choose your schedule
09:30 AM - 04:30 PM
$387.05
Choose your schedule
09:30 AM - 04:30 PM
$387.05
Choose your schedule
09:30 AM - 04:30 PM
$387.05
Choose your schedule
09:30 AM - 04:30 PM
$387.05
Choose your schedule
09:30 AM - 04:30 PM
$387.05
Choose your schedule
09:30 AM - 04:30 PM
$387.05
Choose your schedule
09:30 AM - 04:30 PM
$387.05
Choose your schedule
09:30 AM - 04:30 PM
$387.05
Choose your schedule
09:30 AM - 04:30 PM
$387.05
Choose your schedule
09:30 AM - 04:30 PM
$387.05
Choose your schedule
09:30 AM - 04:30 PM
$387.05
Choose your schedule
09:30 AM - 04:30 PM
$387.05
Choose your schedule
09:30 AM - 04:30 PM
$387.05
Choose your schedule
09:30 AM - 04:30 PM
$387.05
Choose your schedule
09:30 AM - 04:30 PM
$387.05
Choose your schedule
09:30 AM - 04:30 PM
$387.05
Choose your schedule
09:30 AM - 04:30 PM
$387.05
Choose your schedule
09:30 AM - 04:30 PM
$387.05
Choose your schedule
09:30 AM - 04:30 PM
$387.05
Choose your schedule
09:30 AM - 04:30 PM
$387.05
Choose your schedule
09:30 AM - 04:30 PM
$387.05
Choose your schedule
09:30 AM - 04:30 PM
$387.05
Choose your schedule
09:30 AM - 04:30 PM
$387.05
Choose your schedule
09:30 AM - 04:30 PM
$387.05
Choose your schedule
09:30 AM - 04:30 PM
$387.05
Choose your schedule
09:30 AM - 04:30 PM
$387.05
Choose your schedule
09:30 AM - 04:30 PM
$387.05
Choose your schedule
09:30 AM - 04:30 PM
$387.05
Choose your schedule
09:30 AM - 04:30 PM
$387.05
Choose your schedule
09:30 AM - 04:30 PM
$387.05
Choose your schedule
09:30 AM - 04:30 PM
$387.05
Choose your schedule
09:30 AM - 04:30 PM
$387.05
Choose your schedule
09:30 AM - 04:30 PM
$387.05
Choose your schedule
09:30 AM - 04:30 PM
$387.05
Choose your schedule
09:30 AM - 04:30 PM
$387.05
Choose your schedule
09:30 AM - 04:30 PM
$387.05
Choose your schedule
09:30 AM - 04:30 PM
$387.05
Choose your schedule
09:30 AM - 04:30 PM
$387.05
Choose your schedule
09:30 AM - 04:30 PM
$387.05
Choose your schedule
09:30 AM - 04:30 PM
$387.05
Choose your schedule
09:30 AM - 04:30 PM
$387.05
Choose your schedule
09:30 AM - 04:30 PM
$387.05
Choose your schedule
09:30 AM - 04:30 PM
$387.05
Choose your schedule
09:30 AM - 04:30 PM
$387.05
Choose your schedule
09:30 AM - 04:30 PM
$387.05
Choose your schedule
09:30 AM - 04:30 PM
$387.05
Choose your schedule
09:30 AM - 04:30 PM
$387.05
Choose your schedule
09:30 AM - 04:30 PM
$387.05
Choose your schedule
09:30 AM - 04:30 PM
$387.05
Choose your schedule
09:30 AM - 04:30 PM
$387.05
Choose your schedule
09:30 AM - 04:30 PM
$387.05
Choose your schedule
09:30 AM - 04:30 PM
$387.05
Choose your schedule
09:30 AM - 04:30 PM
$387.05
Choose your schedule
09:30 AM - 04:30 PM
$387.05
About the Experience
We organize tours of Van through the island of Sao Jorge. We offer "Full Day" and "Half Day" tours, with passage through all the touristic sights of interest with visits.
Approximate total distance: 120 km
Places to visit: Parque das Sete Fontes, Vigia da Baleia, Fajã do Ouvidor, Miradouro da Fajã dos Cubres, Ponta do Topo, Fábrica do Queijo, Fajã de São João, Casa do Parque Natural de São Jorge, Prova do Café, Casa de Artesanato, Fajã dos Vimes, Vila da Calheta, Urzelina e Vila das Velas.
Included: Insurance, Accredited guides, Lunch, and Visits.
Earn $500*
towards your next trip
Join our Travel Rewards program and receive $500 just for signing up! As a Travel Rewards Member, you'll receive exclusive offers and early access to special deals and sales.