Walking Tours: Serra Devassa - Half Day
Location: São Miguel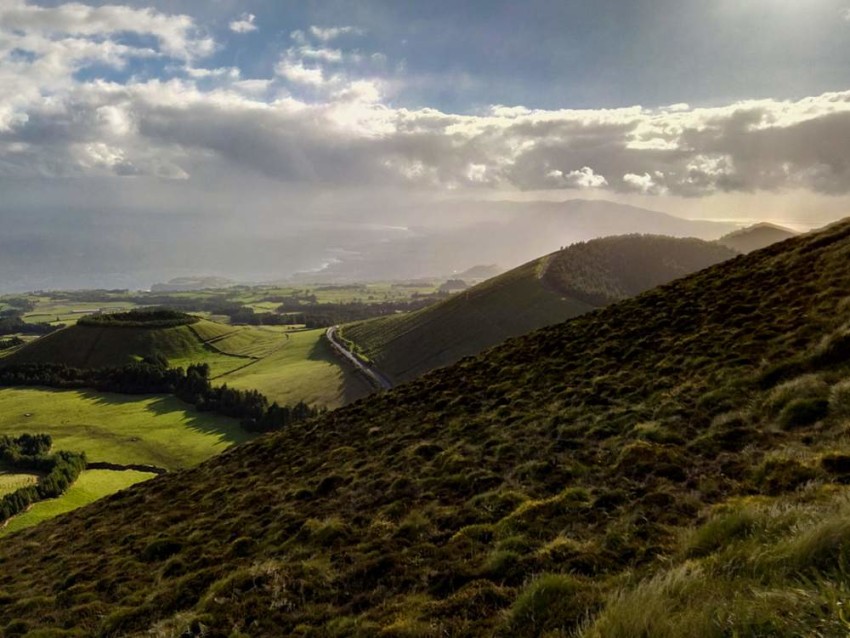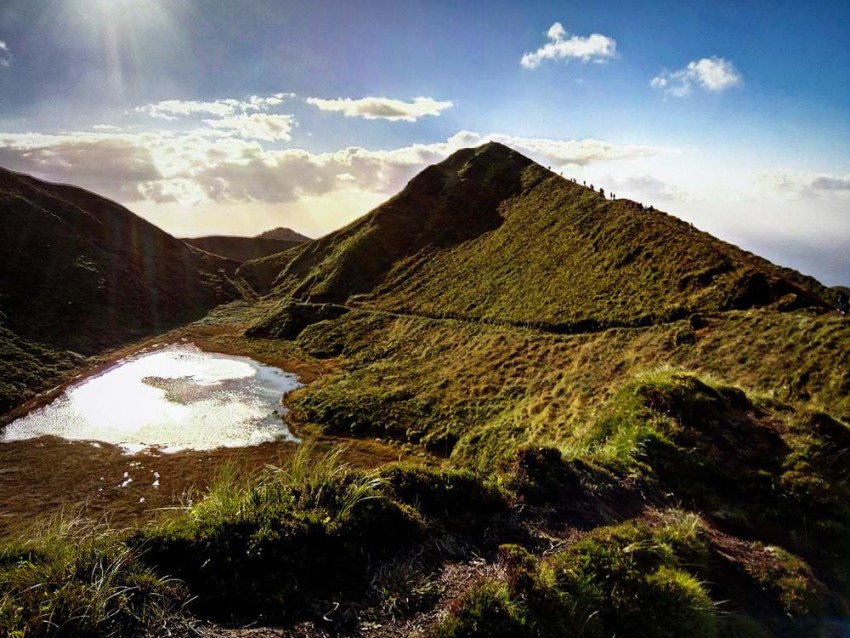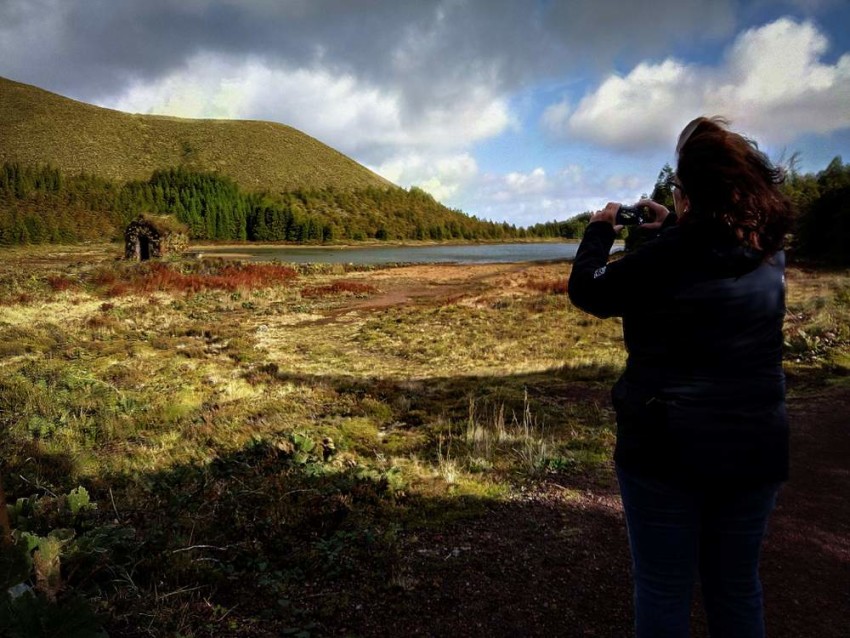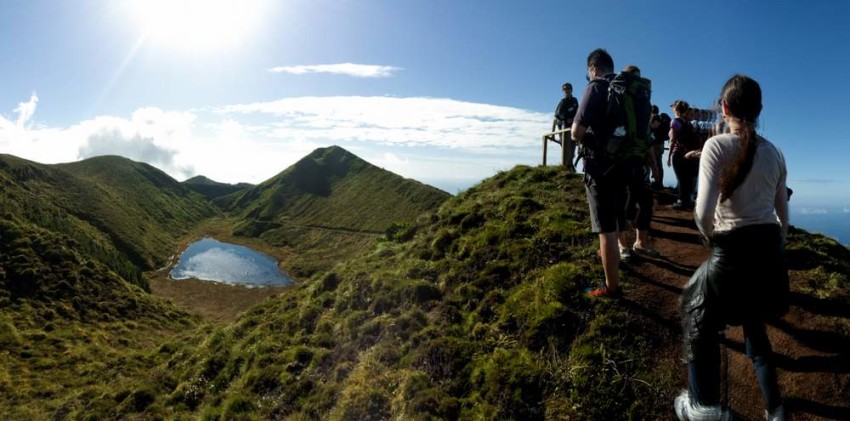 Choose your schedule
09:00 AM - 12:00 PM
$194.53
Choose your schedule
09:00 AM - 12:00 PM
$194.53
Choose your schedule
09:00 AM - 12:00 PM
$194.53
Choose your schedule
09:00 AM - 12:00 PM
$194.53
Choose your schedule
09:00 AM - 12:00 PM
$194.53
Choose your schedule
09:00 AM - 12:00 PM
$194.53
Choose your schedule
09:00 AM - 12:00 PM
$194.53
Choose your schedule
09:00 AM - 12:00 PM
$194.53
Choose your schedule
09:00 AM - 12:00 PM
$194.53
Choose your schedule
09:00 AM - 12:00 PM
$194.53
Choose your schedule
09:00 AM - 12:00 PM
$194.53
Choose your schedule
09:00 AM - 12:00 PM
$194.53
Choose your schedule
09:00 AM - 12:00 PM
$194.53
Choose your schedule
09:00 AM - 12:00 PM
$194.53
Choose your schedule
09:00 AM - 12:00 PM
$194.53
Choose your schedule
09:00 AM - 12:00 PM
$194.53
Choose your schedule
09:00 AM - 12:00 PM
$194.53
Choose your schedule
09:00 AM - 12:00 PM
$194.53
Choose your schedule
09:00 AM - 12:00 PM
$194.53
Choose your schedule
09:00 AM - 12:00 PM
$194.53
Choose your schedule
09:00 AM - 12:00 PM
$194.53
Choose your schedule
09:00 AM - 12:00 PM
$194.53
Choose your schedule
09:00 AM - 12:00 PM
$194.53
Choose your schedule
09:00 AM - 12:00 PM
$194.53
Choose your schedule
09:00 AM - 12:00 PM
$194.53
Choose your schedule
09:00 AM - 12:00 PM
$194.53
Choose your schedule
09:00 AM - 12:00 PM
$194.53
Choose your schedule
09:00 AM - 12:00 PM
$194.53
Choose your schedule
09:00 AM - 12:00 PM
$194.53
Choose your schedule
09:00 AM - 12:00 PM
$194.53
Choose your schedule
09:00 AM - 12:00 PM
$194.53
Choose your schedule
09:00 AM - 12:00 PM
$194.53
Choose your schedule
09:00 AM - 12:00 PM
$194.53
Choose your schedule
09:00 AM - 12:00 PM
$194.53
Choose your schedule
09:00 AM - 12:00 PM
$194.53
Choose your schedule
09:00 AM - 12:00 PM
$194.53
Choose your schedule
09:00 AM - 12:00 PM
$194.53
Choose your schedule
09:00 AM - 12:00 PM
$194.53
Choose your schedule
09:00 AM - 12:00 PM
$194.53
Choose your schedule
09:00 AM - 12:00 PM
$194.53
Choose your schedule
09:00 AM - 12:00 PM
$194.53
Choose your schedule
09:00 AM - 12:00 PM
$194.53
Choose your schedule
09:00 AM - 12:00 PM
$194.53
Choose your schedule
09:00 AM - 12:00 PM
$194.53
Choose your schedule
09:00 AM - 12:00 PM
$194.53
Choose your schedule
09:00 AM - 12:00 PM
$194.53
Choose your schedule
09:00 AM - 12:00 PM
$194.53
Choose your schedule
09:00 AM - 12:00 PM
$194.53
Choose your schedule
09:00 AM - 12:00 PM
$194.53
Choose your schedule
09:00 AM - 12:00 PM
$194.53
Choose your schedule
09:00 AM - 12:00 PM
$194.53
Choose your schedule
09:00 AM - 12:00 PM
$194.53
Choose your schedule
09:00 AM - 12:00 PM
$194.53
Choose your schedule
09:00 AM - 12:00 PM
$194.53
Choose your schedule
09:00 AM - 12:00 PM
$194.53
Choose your schedule
09:00 AM - 12:00 PM
$194.53
Choose your schedule
09:00 AM - 12:00 PM
$194.53
Choose your schedule
09:00 AM - 12:00 PM
$194.53
Choose your schedule
09:00 AM - 12:00 PM
$194.53
Choose your schedule
09:00 AM - 12:00 PM
$194.53
Choose your schedule
09:00 AM - 12:00 PM
$194.53
Choose your schedule
09:00 AM - 12:00 PM
$194.53
Choose your schedule
09:00 AM - 12:00 PM
$194.53
Choose your schedule
09:00 AM - 12:00 PM
$194.53
Choose your schedule
09:00 AM - 12:00 PM
$194.53
Choose your schedule
09:00 AM - 12:00 PM
$194.53
Choose your schedule
09:00 AM - 12:00 PM
$194.53
Choose your schedule
09:00 AM - 12:00 PM
$194.53
Choose your schedule
09:00 AM - 12:00 PM
$194.53
Choose your schedule
09:00 AM - 12:00 PM
$194.53
Choose your schedule
09:00 AM - 12:00 PM
$194.53
Choose your schedule
09:00 AM - 12:00 PM
$194.53
Choose your schedule
09:00 AM - 12:00 PM
$194.53
Choose your schedule
09:00 AM - 12:00 PM
$194.53
Choose your schedule
09:00 AM - 12:00 PM
$194.53
Choose your schedule
09:00 AM - 12:00 PM
$194.53
Choose your schedule
09:00 AM - 12:00 PM
$194.53
Choose your schedule
09:00 AM - 12:00 PM
$194.53
Choose your schedule
09:00 AM - 12:00 PM
$194.53
Choose your schedule
09:00 AM - 12:00 PM
$194.53
Choose your schedule
09:00 AM - 12:00 PM
$194.53
Choose your schedule
09:00 AM - 12:00 PM
$194.53
Choose your schedule
09:00 AM - 12:00 PM
$194.53
Choose your schedule
09:00 AM - 12:00 PM
$194.53
Choose your schedule
09:00 AM - 12:00 PM
$194.53
Choose your schedule
09:00 AM - 12:00 PM
$194.53
Choose your schedule
09:00 AM - 12:00 PM
$194.53
Choose your schedule
09:00 AM - 12:00 PM
$194.53
Choose your schedule
09:00 AM - 12:00 PM
$194.53
Choose your schedule
09:00 AM - 12:00 PM
$194.53
Choose your schedule
09:00 AM - 12:00 PM
$194.53
Choose your schedule
09:00 AM - 12:00 PM
$194.53
Choose your schedule
09:00 AM - 12:00 PM
$194.53
Choose your schedule
09:00 AM - 12:00 PM
$194.53
Choose your schedule
09:00 AM - 12:00 PM
$194.53
Choose your schedule
09:00 AM - 12:00 PM
$194.53
Choose your schedule
09:00 AM - 12:00 PM
$194.53
Choose your schedule
09:00 AM - 12:00 PM
$194.53
Choose your schedule
09:00 AM - 12:00 PM
$194.53
Choose your schedule
09:00 AM - 12:00 PM
$194.53
Choose your schedule
09:00 AM - 12:00 PM
$194.53
Choose your schedule
09:00 AM - 12:00 PM
$194.53
Choose your schedule
09:00 AM - 12:00 PM
$194.53
Choose your schedule
09:00 AM - 12:00 PM
$194.53
Choose your schedule
09:00 AM - 12:00 PM
$194.53
Choose your schedule
09:00 AM - 12:00 PM
$194.53
Choose your schedule
09:00 AM - 12:00 PM
$194.53
Choose your schedule
09:00 AM - 12:00 PM
$194.53
Choose your schedule
09:00 AM - 12:00 PM
$194.53
Choose your schedule
09:00 AM - 12:00 PM
$194.53
Choose your schedule
09:00 AM - 12:00 PM
$194.53
Choose your schedule
09:00 AM - 12:00 PM
$194.53
Choose your schedule
09:00 AM - 12:00 PM
$194.53
Choose your schedule
09:00 AM - 12:00 PM
$194.53
Choose your schedule
09:00 AM - 12:00 PM
$194.53
Choose your schedule
09:00 AM - 12:00 PM
$194.53
Choose your schedule
09:00 AM - 12:00 PM
$194.53
Choose your schedule
09:00 AM - 12:00 PM
$194.53
Choose your schedule
09:00 AM - 12:00 PM
$194.53
Choose your schedule
09:00 AM - 12:00 PM
$194.53
Choose your schedule
09:00 AM - 12:00 PM
$194.53
Choose your schedule
09:00 AM - 12:00 PM
$194.53
Choose your schedule
09:00 AM - 12:00 PM
$194.53
Choose your schedule
09:00 AM - 12:00 PM
$194.53
Choose your schedule
09:00 AM - 12:00 PM
$194.53
Choose your schedule
09:00 AM - 12:00 PM
$194.53
Choose your schedule
09:00 AM - 12:00 PM
$194.53
Choose your schedule
09:00 AM - 12:00 PM
$194.53
Choose your schedule
09:00 AM - 12:00 PM
$194.53
Choose your schedule
09:00 AM - 12:00 PM
$194.53
Choose your schedule
09:00 AM - 12:00 PM
$194.53
Choose your schedule
09:00 AM - 12:00 PM
$194.53
Choose your schedule
09:00 AM - 12:00 PM
$194.53
Choose your schedule
09:00 AM - 12:00 PM
$194.53
Choose your schedule
09:00 AM - 12:00 PM
$194.53
Choose your schedule
09:00 AM - 12:00 PM
$194.53
Choose your schedule
09:00 AM - 12:00 PM
$194.53
Choose your schedule
09:00 AM - 12:00 PM
$194.53
Choose your schedule
09:00 AM - 12:00 PM
$194.53
Choose your schedule
09:00 AM - 12:00 PM
$194.53
Choose your schedule
09:00 AM - 12:00 PM
$194.53
Choose your schedule
09:00 AM - 12:00 PM
$194.53
Choose your schedule
09:00 AM - 12:00 PM
$194.53
Choose your schedule
09:00 AM - 12:00 PM
$194.53
Choose your schedule
09:00 AM - 12:00 PM
$194.53
Choose your schedule
09:00 AM - 12:00 PM
$194.53
Choose your schedule
09:00 AM - 12:00 PM
$194.53
Choose your schedule
09:00 AM - 12:00 PM
$194.53
Choose your schedule
09:00 AM - 12:00 PM
$194.53
Choose your schedule
09:00 AM - 12:00 PM
$194.53
Choose your schedule
09:00 AM - 12:00 PM
$194.53
Choose your schedule
09:00 AM - 12:00 PM
$194.53
Choose your schedule
09:00 AM - 12:00 PM
$194.53
Choose your schedule
09:00 AM - 12:00 PM
$194.53
Choose your schedule
09:00 AM - 12:00 PM
$194.53
Choose your schedule
09:00 AM - 12:00 PM
$194.53
Choose your schedule
09:00 AM - 12:00 PM
$194.53
Choose your schedule
09:00 AM - 12:00 PM
$194.53
Choose your schedule
09:00 AM - 12:00 PM
$194.53
Choose your schedule
09:00 AM - 12:00 PM
$194.53
Choose your schedule
09:00 AM - 12:00 PM
$194.53
Choose your schedule
09:00 AM - 12:00 PM
$194.53
Choose your schedule
09:00 AM - 12:00 PM
$194.53
Choose your schedule
09:00 AM - 12:00 PM
$194.53
Choose your schedule
09:00 AM - 12:00 PM
$194.53
Choose your schedule
09:00 AM - 12:00 PM
$194.53
Choose your schedule
09:00 AM - 12:00 PM
$194.53
Choose your schedule
09:00 AM - 12:00 PM
$194.53
Choose your schedule
09:00 AM - 12:00 PM
$194.53
Choose your schedule
09:00 AM - 12:00 PM
$194.53
Choose your schedule
09:00 AM - 12:00 PM
$194.53
Choose your schedule
09:00 AM - 12:00 PM
$194.53
Choose your schedule
09:00 AM - 12:00 PM
$194.53
Choose your schedule
09:00 AM - 12:00 PM
$194.53
Choose your schedule
09:00 AM - 12:00 PM
$194.53
Choose your schedule
09:00 AM - 12:00 PM
$194.53
Choose your schedule
09:00 AM - 12:00 PM
$194.53
Choose your schedule
09:00 AM - 12:00 PM
$194.53
Choose your schedule
09:00 AM - 12:00 PM
$194.53
Choose your schedule
09:00 AM - 12:00 PM
$194.53
Choose your schedule
09:00 AM - 12:00 PM
$194.53
Choose your schedule
09:00 AM - 12:00 PM
$194.53
Choose your schedule
09:00 AM - 12:00 PM
$194.53
Choose your schedule
09:00 AM - 12:00 PM
$194.53
Choose your schedule
09:00 AM - 12:00 PM
$194.53
Choose your schedule
09:00 AM - 12:00 PM
$194.53
Choose your schedule
09:00 AM - 12:00 PM
$194.53
Choose your schedule
09:00 AM - 12:00 PM
$194.53
Choose your schedule
09:00 AM - 12:00 PM
$194.53
Choose your schedule
09:00 AM - 12:00 PM
$194.53
Choose your schedule
09:00 AM - 12:00 PM
$194.53
Choose your schedule
09:00 AM - 12:00 PM
$194.53
Choose your schedule
09:00 AM - 12:00 PM
$194.53
Choose your schedule
09:00 AM - 12:00 PM
$194.53
Choose your schedule
09:00 AM - 12:00 PM
$194.53
Choose your schedule
09:00 AM - 12:00 PM
$194.53
Choose your schedule
09:00 AM - 12:00 PM
$194.53
Choose your schedule
09:00 AM - 12:00 PM
$194.53
Choose your schedule
09:00 AM - 12:00 PM
$194.53
Choose your schedule
09:00 AM - 12:00 PM
$194.53
Choose your schedule
09:00 AM - 12:00 PM
$194.53
Choose your schedule
09:00 AM - 12:00 PM
$194.53
Choose your schedule
09:00 AM - 12:00 PM
$194.53
Choose your schedule
09:00 AM - 12:00 PM
$194.53
Choose your schedule
09:00 AM - 12:00 PM
$194.53
Choose your schedule
09:00 AM - 12:00 PM
$194.53
Choose your schedule
09:00 AM - 12:00 PM
$194.53
Choose your schedule
09:00 AM - 12:00 PM
$194.53
Choose your schedule
09:00 AM - 12:00 PM
$194.53
Choose your schedule
09:00 AM - 12:00 PM
$194.53
Choose your schedule
09:00 AM - 12:00 PM
$194.53
Choose your schedule
09:00 AM - 12:00 PM
$194.53
Choose your schedule
09:00 AM - 12:00 PM
$194.53
Choose your schedule
09:00 AM - 12:00 PM
$194.53
Choose your schedule
09:00 AM - 12:00 PM
$194.53
Choose your schedule
09:00 AM - 12:00 PM
$194.53
Choose your schedule
09:00 AM - 12:00 PM
$194.53
Choose your schedule
09:00 AM - 12:00 PM
$194.53
Choose your schedule
09:00 AM - 12:00 PM
$194.53
Choose your schedule
09:00 AM - 12:00 PM
$194.53
Choose your schedule
09:00 AM - 12:00 PM
$194.53
Choose your schedule
09:00 AM - 12:00 PM
$194.53
Choose your schedule
09:00 AM - 12:00 PM
$194.53
Choose your schedule
09:00 AM - 12:00 PM
$194.53
Choose your schedule
09:00 AM - 12:00 PM
$194.53
Choose your schedule
09:00 AM - 12:00 PM
$194.53
Choose your schedule
09:00 AM - 12:00 PM
$194.53
Choose your schedule
09:00 AM - 12:00 PM
$194.53
Choose your schedule
09:00 AM - 12:00 PM
$194.53
Choose your schedule
09:00 AM - 12:00 PM
$194.53
Choose your schedule
09:00 AM - 12:00 PM
$194.53
Choose your schedule
09:00 AM - 12:00 PM
$194.53
Choose your schedule
09:00 AM - 12:00 PM
$194.53
Choose your schedule
09:00 AM - 12:00 PM
$194.53
Choose your schedule
09:00 AM - 12:00 PM
$194.53
Choose your schedule
09:00 AM - 12:00 PM
$194.53
Choose your schedule
09:00 AM - 12:00 PM
$194.53
Choose your schedule
09:00 AM - 12:00 PM
$194.53
Choose your schedule
09:00 AM - 12:00 PM
$194.53
Choose your schedule
09:00 AM - 12:00 PM
$194.53
Choose your schedule
09:00 AM - 12:00 PM
$194.53
Choose your schedule
09:00 AM - 12:00 PM
$194.53
Choose your schedule
09:00 AM - 12:00 PM
$194.53
Choose your schedule
09:00 AM - 12:00 PM
$194.53
Choose your schedule
09:00 AM - 12:00 PM
$194.53
Choose your schedule
09:00 AM - 12:00 PM
$194.53
Choose your schedule
09:00 AM - 12:00 PM
$194.53
Choose your schedule
09:00 AM - 12:00 PM
$194.53
Choose your schedule
09:00 AM - 12:00 PM
$194.53
Choose your schedule
09:00 AM - 12:00 PM
$194.53
Choose your schedule
09:00 AM - 12:00 PM
$194.53
Choose your schedule
09:00 AM - 12:00 PM
$194.53
Choose your schedule
09:00 AM - 12:00 PM
$194.53
Choose your schedule
09:00 AM - 12:00 PM
$194.53
Choose your schedule
09:00 AM - 12:00 PM
$194.53
Choose your schedule
09:00 AM - 12:00 PM
$194.53
Choose your schedule
09:00 AM - 12:00 PM
$194.53
Choose your schedule
09:00 AM - 12:00 PM
$194.53
Choose your schedule
09:00 AM - 12:00 PM
$194.53
Choose your schedule
09:00 AM - 12:00 PM
$194.53
Choose your schedule
09:00 AM - 12:00 PM
$194.53
Choose your schedule
09:00 AM - 12:00 PM
$194.53
Choose your schedule
09:00 AM - 12:00 PM
$104.75
Choose your schedule
09:00 AM - 12:00 PM
$104.75
Choose your schedule
09:00 AM - 12:00 PM
$104.75
Choose your schedule
09:00 AM - 12:00 PM
$104.75
Choose your schedule
09:00 AM - 12:00 PM
$104.75
Choose your schedule
09:00 AM - 12:00 PM
$104.75
Choose your schedule
09:00 AM - 12:00 PM
$104.75
Choose your schedule
09:00 AM - 12:00 PM
$104.75
Choose your schedule
09:00 AM - 12:00 PM
$104.75
Choose your schedule
09:00 AM - 12:00 PM
$104.75
Choose your schedule
09:00 AM - 12:00 PM
$104.75
Choose your schedule
09:00 AM - 12:00 PM
$104.75
Choose your schedule
09:00 AM - 12:00 PM
$104.75
Choose your schedule
09:00 AM - 12:00 PM
$104.75
Choose your schedule
09:00 AM - 12:00 PM
$104.75
Choose your schedule
09:00 AM - 12:00 PM
$104.75
Choose your schedule
09:00 AM - 12:00 PM
$104.75
Choose your schedule
09:00 AM - 12:00 PM
$104.75
Choose your schedule
09:00 AM - 12:00 PM
$104.75
Choose your schedule
09:00 AM - 12:00 PM
$104.75
Choose your schedule
09:00 AM - 12:00 PM
$104.75
Choose your schedule
09:00 AM - 12:00 PM
$104.75
Choose your schedule
09:00 AM - 12:00 PM
$104.75
Choose your schedule
09:00 AM - 12:00 PM
$104.75
Choose your schedule
09:00 AM - 12:00 PM
$104.75
Choose your schedule
09:00 AM - 12:00 PM
$104.75
Choose your schedule
09:00 AM - 12:00 PM
$104.75
Choose your schedule
09:00 AM - 12:00 PM
$104.75
Choose your schedule
09:00 AM - 12:00 PM
$104.75
Choose your schedule
09:00 AM - 12:00 PM
$104.75
Choose your schedule
09:00 AM - 12:00 PM
$104.75
Choose your schedule
09:00 AM - 12:00 PM
$104.75
Choose your schedule
09:00 AM - 12:00 PM
$104.75
Choose your schedule
09:00 AM - 12:00 PM
$104.75
Choose your schedule
09:00 AM - 12:00 PM
$104.75
Choose your schedule
09:00 AM - 12:00 PM
$104.75
Choose your schedule
09:00 AM - 12:00 PM
$104.75
Choose your schedule
09:00 AM - 12:00 PM
$104.75
Choose your schedule
09:00 AM - 12:00 PM
$104.75
Choose your schedule
09:00 AM - 12:00 PM
$104.75
Choose your schedule
09:00 AM - 12:00 PM
$104.75
Choose your schedule
09:00 AM - 12:00 PM
$104.75
Choose your schedule
09:00 AM - 12:00 PM
$104.75
Choose your schedule
09:00 AM - 12:00 PM
$104.75
Choose your schedule
09:00 AM - 12:00 PM
$104.75
Choose your schedule
09:00 AM - 12:00 PM
$104.75
Choose your schedule
09:00 AM - 12:00 PM
$104.75
Choose your schedule
09:00 AM - 12:00 PM
$104.75
Choose your schedule
09:00 AM - 12:00 PM
$104.75
Choose your schedule
09:00 AM - 12:00 PM
$104.75
Choose your schedule
09:00 AM - 12:00 PM
$104.75
Choose your schedule
09:00 AM - 12:00 PM
$104.75
Choose your schedule
09:00 AM - 12:00 PM
$104.75
Choose your schedule
09:00 AM - 12:00 PM
$104.75
Choose your schedule
09:00 AM - 12:00 PM
$104.75
Choose your schedule
09:00 AM - 12:00 PM
$104.75
Choose your schedule
09:00 AM - 12:00 PM
$104.75
Choose your schedule
09:00 AM - 12:00 PM
$104.75
Choose your schedule
09:00 AM - 12:00 PM
$104.75
Choose your schedule
09:00 AM - 12:00 PM
$104.75
Choose your schedule
09:00 AM - 12:00 PM
$104.75
Choose your schedule
09:00 AM - 12:00 PM
$104.75
Choose your schedule
09:00 AM - 12:00 PM
$104.75
Choose your schedule
09:00 AM - 12:00 PM
$104.75
Choose your schedule
09:00 AM - 12:00 PM
$104.75
Choose your schedule
09:00 AM - 12:00 PM
$104.75
Choose your schedule
09:00 AM - 12:00 PM
$104.75
Choose your schedule
09:00 AM - 12:00 PM
$104.75
Choose your schedule
09:00 AM - 12:00 PM
$104.75
Choose your schedule
09:00 AM - 12:00 PM
$104.75
Choose your schedule
09:00 AM - 12:00 PM
$104.75
Choose your schedule
09:00 AM - 12:00 PM
$104.75
Choose your schedule
09:00 AM - 12:00 PM
$104.75
Choose your schedule
09:00 AM - 12:00 PM
$104.75
Choose your schedule
09:00 AM - 12:00 PM
$104.75
Choose your schedule
09:00 AM - 12:00 PM
$104.75
Choose your schedule
09:00 AM - 12:00 PM
$104.75
Choose your schedule
09:00 AM - 12:00 PM
$104.75
Choose your schedule
09:00 AM - 12:00 PM
$104.75
Choose your schedule
09:00 AM - 12:00 PM
$104.75
Choose your schedule
09:00 AM - 12:00 PM
$104.75
Choose your schedule
09:00 AM - 12:00 PM
$104.75
Choose your schedule
09:00 AM - 12:00 PM
$104.75
Choose your schedule
09:00 AM - 12:00 PM
$104.75
Choose your schedule
09:00 AM - 12:00 PM
$104.75
Choose your schedule
09:00 AM - 12:00 PM
$104.75
About the Experience
Explore the highest location of Sete Cidades volcano and hike to several lakes only reachable on foot! The trail itself is far from being the longest from the Island (about over 3 miles long) but it has a bit of everything: breathtaking views, access to lakes and interesting endemic and native flora. Once we reach the highest location you will be able to see both shores of the Island!
After the trail, we even take you to Boca do Inferno viewpoint, so you can see the whole area of Sete Cidades inner caldeira from a high altitude viewpoint.
Pick up included at hotels located in Ponta Delgada.
Pick-up: Pickup is included in hotels located in Ponta Delgada. If you are staying outisde of Ponta Delgada it has a cost of 5€ per person roundtrip.
Activity provider policies
Cancelations
This experience can only be canceled free of charge 72 hours prior to the activity date. Any cancelations made after this date are non-refundable.
Earn $500*
towards your next trip
Join our Travel Rewards program and receive $500 just for signing up! As a Travel Rewards Member, you'll receive exclusive offers and early access to special deals and sales.