Jeep Tours : Full Day Furnas
Location: São Miguel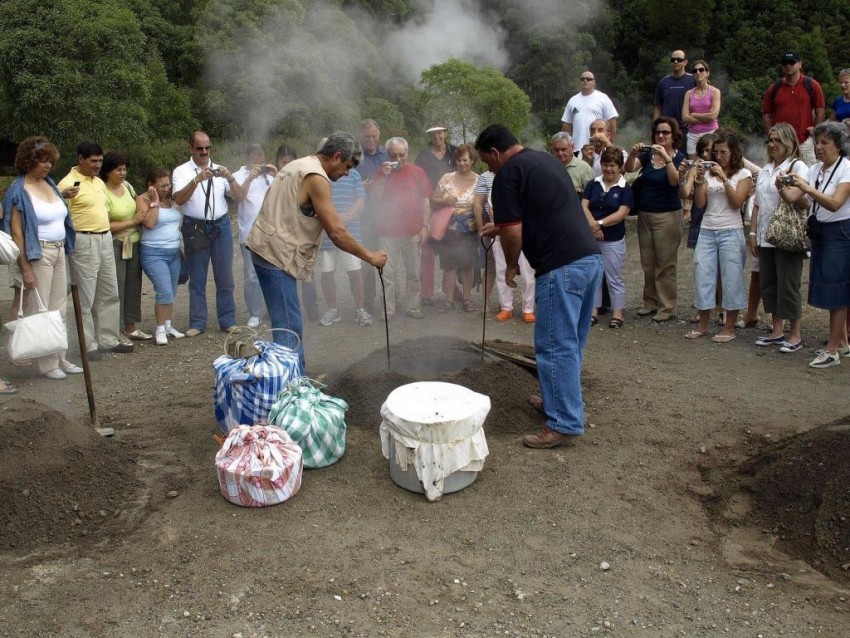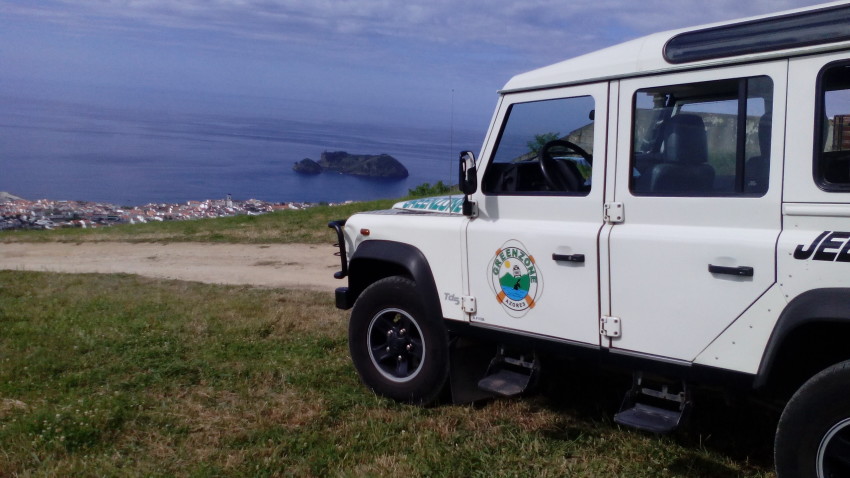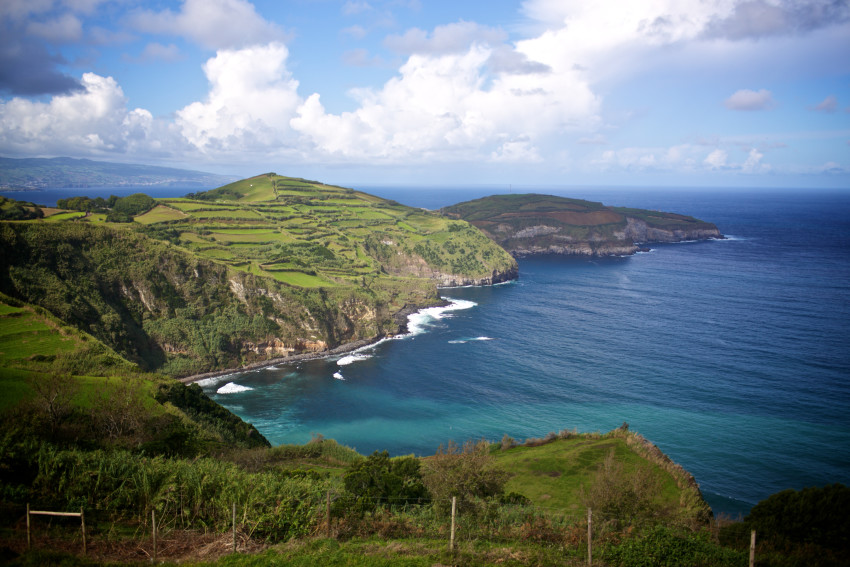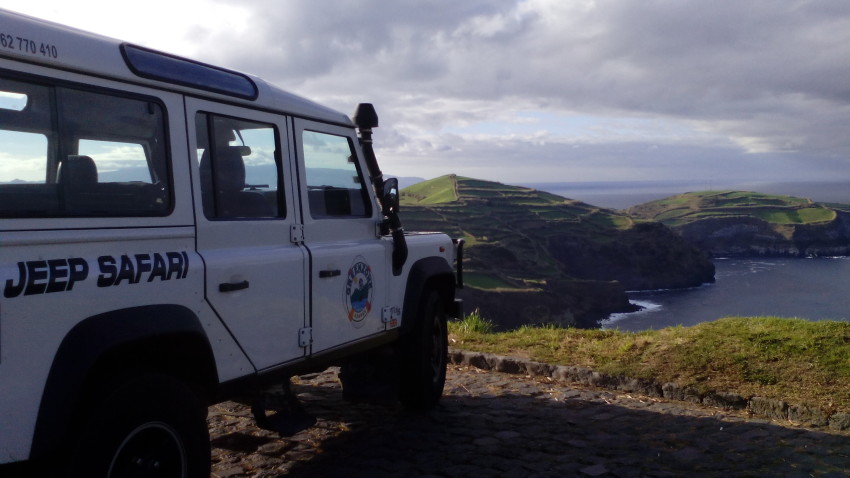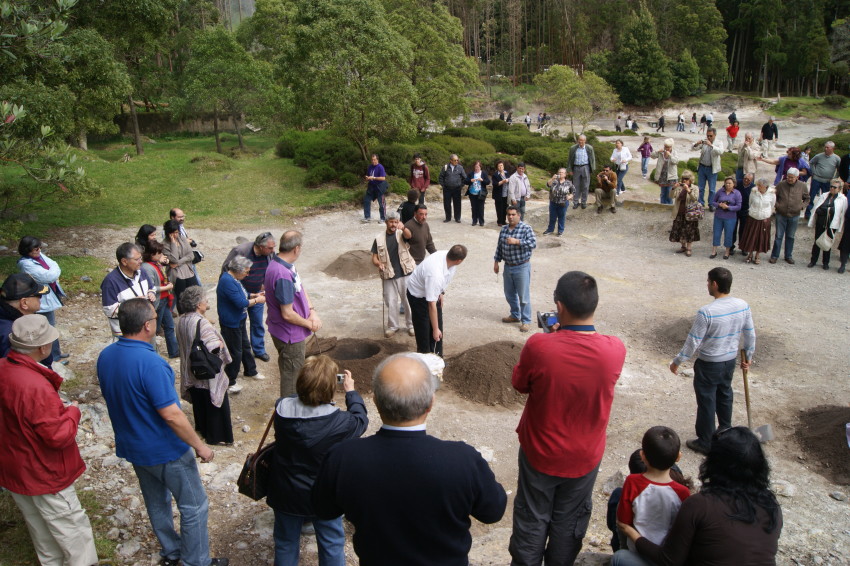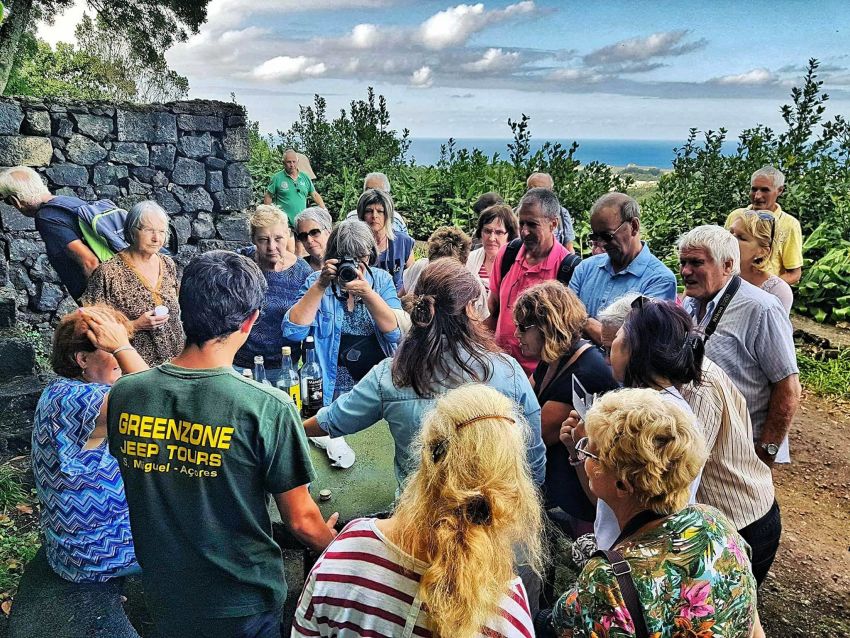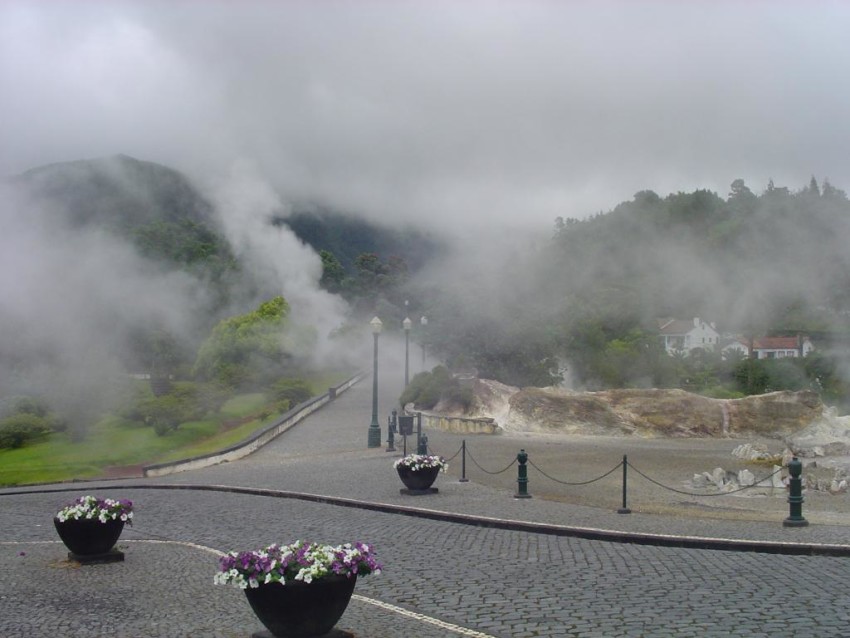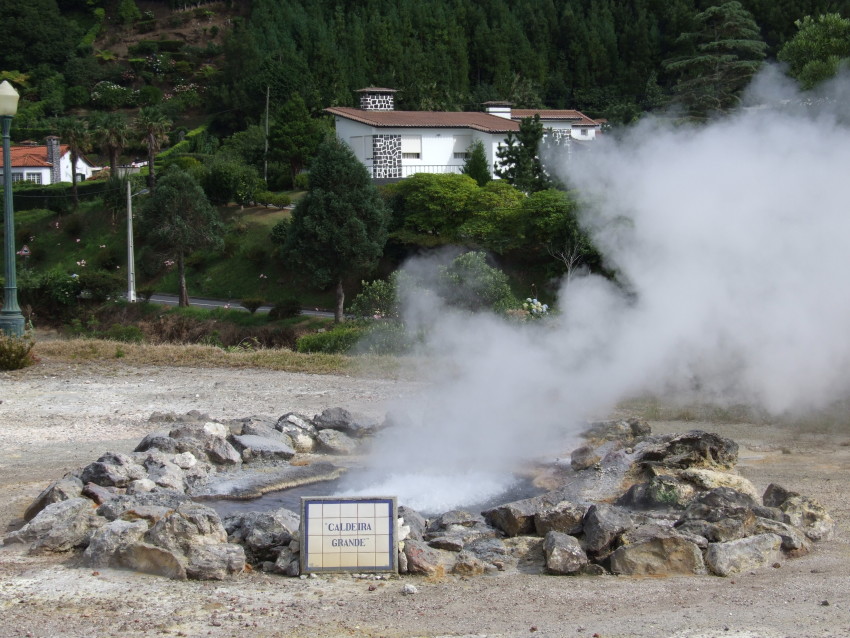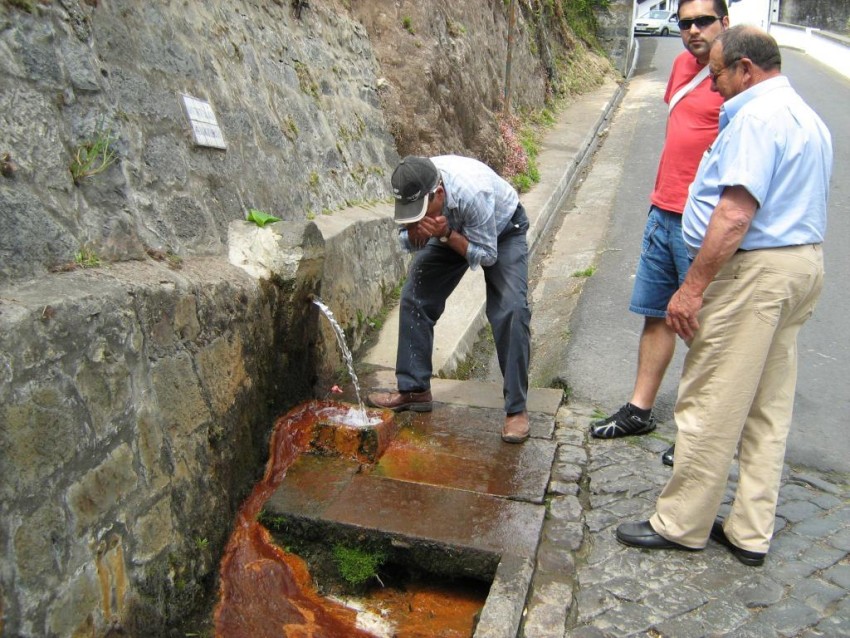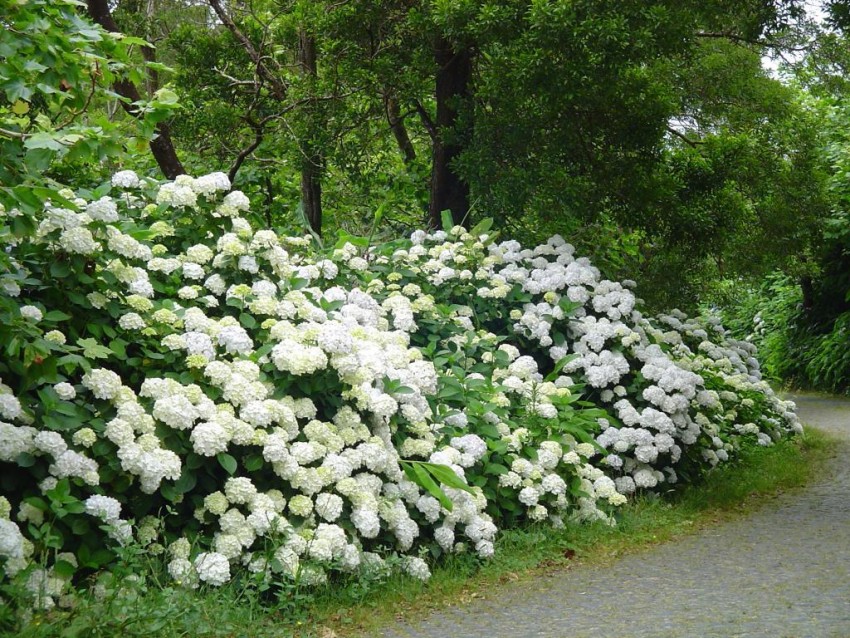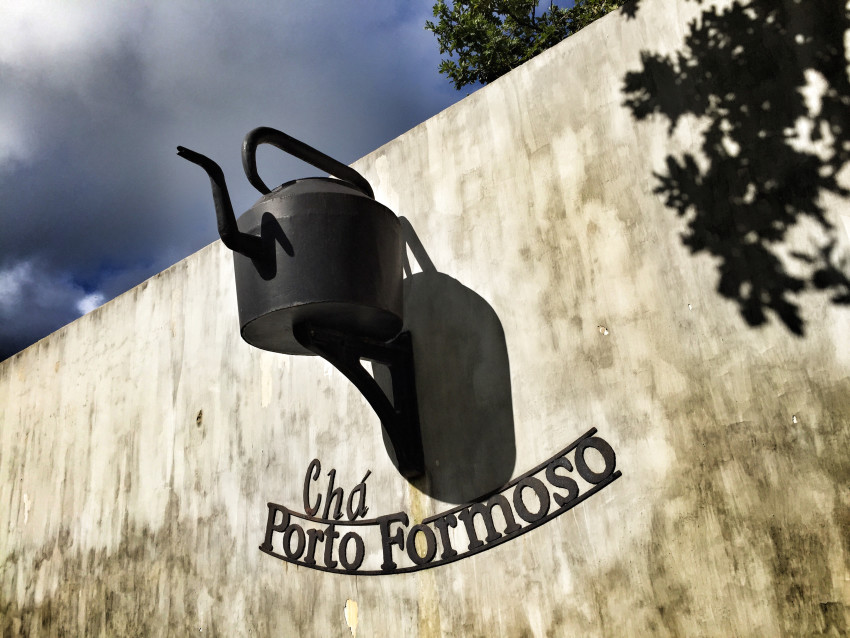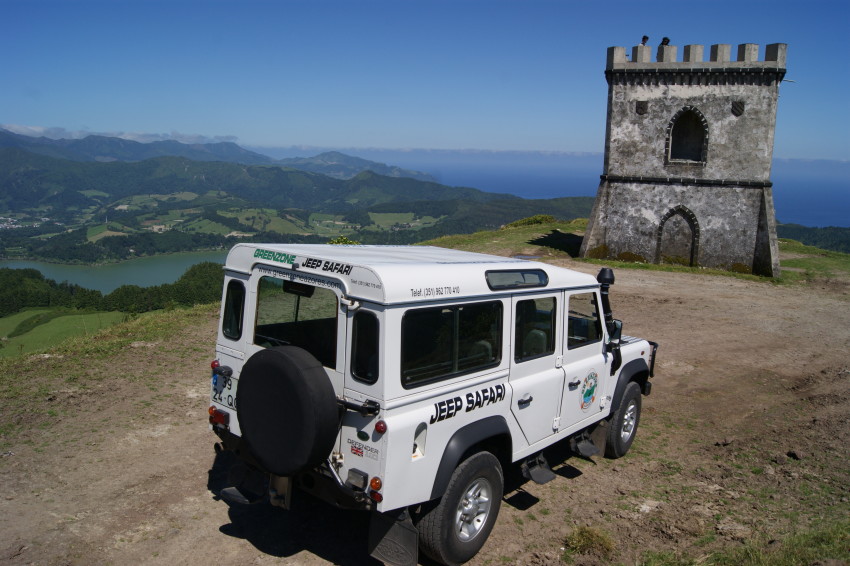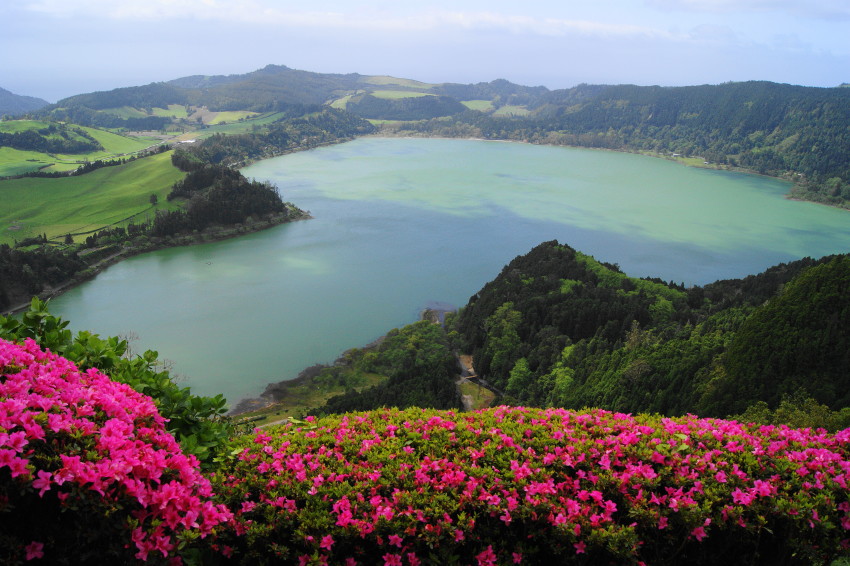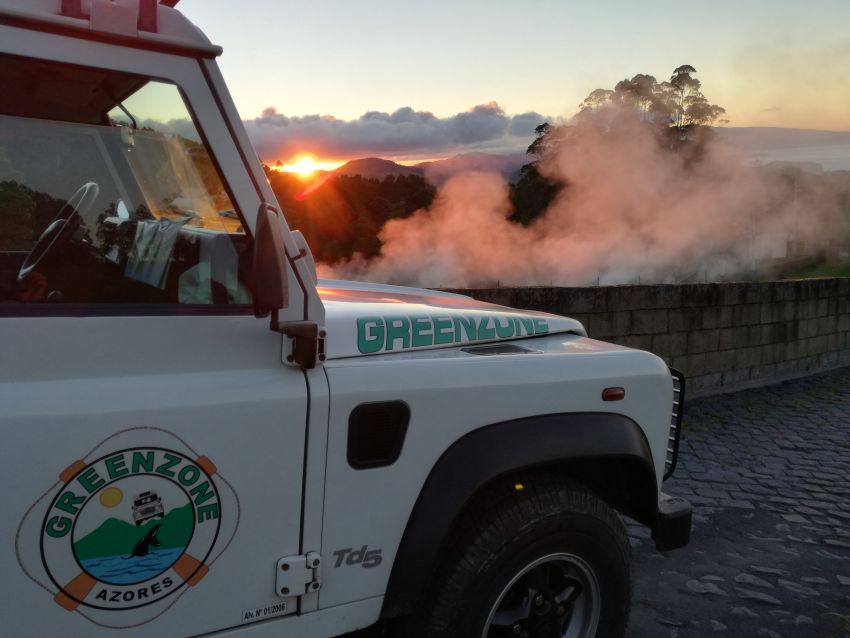 Choose your schedule
09:00 AM - 05:30 PM
$208.83
Choose your schedule
09:00 AM - 05:30 PM
$208.83
Choose your schedule
09:00 AM - 05:30 PM
$208.83
Choose your schedule
09:00 AM - 05:30 PM
$208.83
Choose your schedule
09:00 AM - 05:30 PM
$208.83
Choose your schedule
09:00 AM - 05:30 PM
$208.83
Choose your schedule
09:00 AM - 05:30 PM
$208.83
Choose your schedule
09:00 AM - 05:30 PM
$208.83
Choose your schedule
09:00 AM - 05:30 PM
$208.83
Choose your schedule
09:00 AM - 05:30 PM
$208.83
Choose your schedule
09:00 AM - 05:30 PM
$208.83
Choose your schedule
09:00 AM - 05:30 PM
$208.83
Choose your schedule
09:00 AM - 05:30 PM
$208.83
Choose your schedule
09:00 AM - 05:30 PM
$208.83
Choose your schedule
09:00 AM - 05:30 PM
$208.83
Choose your schedule
09:00 AM - 05:30 PM
$208.83
Choose your schedule
09:00 AM - 05:30 PM
$208.83
Choose your schedule
09:00 AM - 05:30 PM
$208.83
Choose your schedule
09:00 AM - 05:30 PM
$208.83
Choose your schedule
09:00 AM - 05:30 PM
$208.83
Choose your schedule
09:00 AM - 05:30 PM
$208.83
Choose your schedule
09:00 AM - 05:30 PM
$208.83
Choose your schedule
09:00 AM - 05:30 PM
$208.83
Choose your schedule
09:00 AM - 05:30 PM
$208.83
Choose your schedule
09:00 AM - 05:30 PM
$208.83
Choose your schedule
09:00 AM - 05:30 PM
$208.83
Choose your schedule
09:00 AM - 05:30 PM
$208.83
Choose your schedule
09:00 AM - 05:30 PM
$208.83
Choose your schedule
09:00 AM - 05:30 PM
$208.83
Choose your schedule
09:00 AM - 05:30 PM
$208.83
Choose your schedule
09:00 AM - 05:30 PM
$208.83
Choose your schedule
09:00 AM - 05:30 PM
$208.83
Choose your schedule
09:00 AM - 05:30 PM
$208.83
Choose your schedule
09:00 AM - 05:30 PM
$208.83
Choose your schedule
09:00 AM - 05:30 PM
$208.83
Choose your schedule
09:00 AM - 05:30 PM
$208.83
Choose your schedule
09:00 AM - 05:30 PM
$208.83
Choose your schedule
09:00 AM - 05:30 PM
$208.83
Choose your schedule
09:00 AM - 05:30 PM
$208.83
Choose your schedule
09:00 AM - 05:30 PM
$208.83
Choose your schedule
09:00 AM - 05:30 PM
$208.83
Choose your schedule
09:00 AM - 05:30 PM
$208.83
Choose your schedule
09:00 AM - 05:30 PM
$208.83
Choose your schedule
09:00 AM - 05:30 PM
$208.83
Choose your schedule
09:00 AM - 05:30 PM
$208.83
Choose your schedule
09:00 AM - 05:30 PM
$208.83
Choose your schedule
09:00 AM - 05:30 PM
$208.83
Choose your schedule
09:00 AM - 05:30 PM
$208.83
Choose your schedule
09:00 AM - 05:30 PM
$208.83
Choose your schedule
09:00 AM - 05:30 PM
$208.83
Choose your schedule
09:00 AM - 05:30 PM
$208.83
Choose your schedule
09:00 AM - 05:30 PM
$208.83
Choose your schedule
09:00 AM - 05:30 PM
$208.83
Choose your schedule
09:00 AM - 05:30 PM
$208.83
Choose your schedule
09:00 AM - 05:30 PM
$208.83
Choose your schedule
09:00 AM - 05:30 PM
$208.83
Choose your schedule
09:00 AM - 05:30 PM
$208.83
Choose your schedule
09:00 AM - 05:30 PM
$208.83
Choose your schedule
09:00 AM - 05:30 PM
$208.83
Choose your schedule
09:00 AM - 05:30 PM
$208.83
Choose your schedule
09:00 AM - 05:30 PM
$208.83
Choose your schedule
09:00 AM - 05:30 PM
$208.83
Choose your schedule
09:00 AM - 05:30 PM
$208.83
Choose your schedule
09:00 AM - 05:30 PM
$208.83
Choose your schedule
09:00 AM - 05:30 PM
$208.83
Choose your schedule
09:00 AM - 05:30 PM
$208.83
Choose your schedule
09:00 AM - 05:30 PM
$208.83
Choose your schedule
09:00 AM - 05:30 PM
$208.83
Choose your schedule
09:00 AM - 05:30 PM
$208.83
Choose your schedule
09:00 AM - 05:30 PM
$208.83
Choose your schedule
09:00 AM - 05:30 PM
$208.83
Choose your schedule
09:00 AM - 05:30 PM
$208.83
Choose your schedule
09:00 AM - 05:30 PM
$208.83
Choose your schedule
09:00 AM - 05:30 PM
$208.83
Choose your schedule
09:00 AM - 05:30 PM
$208.83
Choose your schedule
09:00 AM - 05:30 PM
$208.83
Choose your schedule
09:00 AM - 05:30 PM
$208.83
Choose your schedule
09:00 AM - 05:30 PM
$208.83
Choose your schedule
09:00 AM - 05:30 PM
$208.83
Choose your schedule
09:00 AM - 05:30 PM
$208.83
Choose your schedule
09:00 AM - 05:30 PM
$208.83
Choose your schedule
09:00 AM - 05:30 PM
$208.83
Choose your schedule
09:00 AM - 05:30 PM
$208.83
Choose your schedule
09:00 AM - 05:30 PM
$208.83
Choose your schedule
09:00 AM - 05:30 PM
$208.83
Choose your schedule
09:00 AM - 05:30 PM
$208.83
Choose your schedule
09:00 AM - 05:30 PM
$208.83
Choose your schedule
09:00 AM - 05:30 PM
$208.83
Choose your schedule
09:00 AM - 05:30 PM
$208.83
Choose your schedule
09:00 AM - 05:30 PM
$208.83
Choose your schedule
09:00 AM - 05:30 PM
$208.83
Choose your schedule
09:00 AM - 05:30 PM
$208.83
Choose your schedule
09:00 AM - 05:30 PM
$208.83
Choose your schedule
09:00 AM - 05:30 PM
$208.83
Choose your schedule
09:00 AM - 05:30 PM
$208.83
Choose your schedule
09:00 AM - 05:30 PM
$208.83
Choose your schedule
09:00 AM - 05:30 PM
$208.83
Choose your schedule
09:00 AM - 05:30 PM
$208.83
Choose your schedule
09:00 AM - 05:30 PM
$208.83
Choose your schedule
09:00 AM - 05:30 PM
$208.83
Choose your schedule
09:00 AM - 05:30 PM
$208.83
Choose your schedule
09:00 AM - 05:30 PM
$208.83
Choose your schedule
09:00 AM - 05:30 PM
$208.83
Choose your schedule
09:00 AM - 05:30 PM
$208.83
Choose your schedule
09:00 AM - 05:30 PM
$208.83
Choose your schedule
09:00 AM - 05:30 PM
$208.83
Choose your schedule
09:00 AM - 05:30 PM
$208.83
Choose your schedule
09:00 AM - 05:30 PM
$208.83
Choose your schedule
09:00 AM - 05:30 PM
$208.83
Choose your schedule
09:00 AM - 05:30 PM
$208.83
Choose your schedule
09:00 AM - 05:30 PM
$208.83
Choose your schedule
09:00 AM - 05:30 PM
$208.83
Choose your schedule
09:00 AM - 05:30 PM
$208.83
Choose your schedule
09:00 AM - 05:30 PM
$208.83
Choose your schedule
09:00 AM - 05:30 PM
$208.83
Choose your schedule
09:00 AM - 05:30 PM
$208.83
Choose your schedule
09:00 AM - 05:30 PM
$208.83
Choose your schedule
09:00 AM - 05:30 PM
$208.83
Choose your schedule
09:00 AM - 05:30 PM
$208.83
Choose your schedule
09:00 AM - 05:30 PM
$208.83
Choose your schedule
09:00 AM - 05:30 PM
$208.83
Choose your schedule
09:00 AM - 05:30 PM
$208.83
Choose your schedule
09:00 AM - 05:30 PM
$208.83
Choose your schedule
09:00 AM - 05:30 PM
$208.83
Choose your schedule
09:00 AM - 05:30 PM
$208.83
Choose your schedule
09:00 AM - 05:30 PM
$208.83
Choose your schedule
09:00 AM - 05:30 PM
$208.83
Choose your schedule
09:00 AM - 05:30 PM
$208.83
Choose your schedule
09:00 AM - 05:30 PM
$208.83
Choose your schedule
09:00 AM - 05:30 PM
$208.83
Choose your schedule
09:00 AM - 05:30 PM
$208.83
Choose your schedule
09:00 AM - 05:30 PM
$208.83
Choose your schedule
09:00 AM - 05:30 PM
$208.83
Choose your schedule
09:00 AM - 05:30 PM
$208.83
Choose your schedule
09:00 AM - 05:30 PM
$208.83
Choose your schedule
09:00 AM - 05:30 PM
$208.83
Choose your schedule
09:00 AM - 05:30 PM
$208.83
Choose your schedule
09:00 AM - 05:30 PM
$208.83
Choose your schedule
09:00 AM - 05:30 PM
$208.83
Choose your schedule
09:00 AM - 05:30 PM
$208.83
Choose your schedule
09:00 AM - 05:30 PM
$208.83
Choose your schedule
09:00 AM - 05:30 PM
$208.83
Choose your schedule
09:00 AM - 05:30 PM
$208.83
Choose your schedule
09:00 AM - 05:30 PM
$208.83
Choose your schedule
09:00 AM - 05:30 PM
$208.83
Choose your schedule
09:00 AM - 05:30 PM
$208.83
Choose your schedule
09:00 AM - 05:30 PM
$208.83
Choose your schedule
09:00 AM - 05:30 PM
$208.83
Choose your schedule
09:00 AM - 05:30 PM
$208.83
Choose your schedule
09:00 AM - 05:30 PM
$208.83
Choose your schedule
09:00 AM - 05:30 PM
$208.83
Choose your schedule
09:00 AM - 05:30 PM
$208.83
Choose your schedule
09:00 AM - 05:30 PM
$208.83
Choose your schedule
09:00 AM - 05:30 PM
$208.83
Choose your schedule
09:00 AM - 05:30 PM
$208.83
Choose your schedule
09:00 AM - 05:30 PM
$208.83
Choose your schedule
09:00 AM - 05:30 PM
$208.83
Choose your schedule
09:00 AM - 05:30 PM
$208.83
Choose your schedule
09:00 AM - 05:30 PM
$208.83
Choose your schedule
09:00 AM - 05:30 PM
$208.83
Choose your schedule
09:00 AM - 05:30 PM
$208.83
Choose your schedule
09:00 AM - 05:30 PM
$208.83
Choose your schedule
09:00 AM - 05:30 PM
$208.83
Choose your schedule
09:00 AM - 05:30 PM
$208.83
Choose your schedule
09:00 AM - 05:30 PM
$208.83
Choose your schedule
09:00 AM - 05:30 PM
$208.83
Choose your schedule
09:00 AM - 05:30 PM
$208.83
Choose your schedule
09:00 AM - 05:30 PM
$208.83
Choose your schedule
09:00 AM - 05:30 PM
$208.83
Choose your schedule
09:00 AM - 05:30 PM
$208.83
Choose your schedule
09:00 AM - 05:30 PM
$208.83
Choose your schedule
09:00 AM - 05:30 PM
$208.83
Choose your schedule
09:00 AM - 05:30 PM
$208.83
Choose your schedule
09:00 AM - 05:30 PM
$208.83
Choose your schedule
09:00 AM - 05:30 PM
$208.83
Choose your schedule
09:00 AM - 05:30 PM
$208.83
Choose your schedule
09:00 AM - 05:30 PM
$208.83
Choose your schedule
09:00 AM - 05:30 PM
$208.83
Choose your schedule
09:00 AM - 05:30 PM
$208.83
Choose your schedule
09:00 AM - 05:30 PM
$208.83
Choose your schedule
09:00 AM - 05:30 PM
$208.83
Choose your schedule
09:00 AM - 05:30 PM
$208.83
Choose your schedule
09:00 AM - 05:30 PM
$208.83
Choose your schedule
09:00 AM - 05:30 PM
$208.83
Choose your schedule
09:00 AM - 05:30 PM
$208.83
Choose your schedule
09:00 AM - 05:30 PM
$208.83
Choose your schedule
09:00 AM - 05:30 PM
$208.83
Choose your schedule
09:00 AM - 05:30 PM
$208.83
Choose your schedule
09:00 AM - 05:30 PM
$208.83
Choose your schedule
09:00 AM - 05:30 PM
$208.83
Choose your schedule
09:00 AM - 05:30 PM
$208.83
Choose your schedule
09:00 AM - 05:30 PM
$208.83
Choose your schedule
09:00 AM - 05:30 PM
$208.83
Choose your schedule
09:00 AM - 05:30 PM
$208.83
Choose your schedule
09:00 AM - 05:30 PM
$208.83
Choose your schedule
09:00 AM - 05:30 PM
$208.83
Choose your schedule
09:00 AM - 05:30 PM
$208.83
Choose your schedule
09:00 AM - 05:30 PM
$208.83
Choose your schedule
09:00 AM - 05:30 PM
$208.83
Choose your schedule
09:00 AM - 05:30 PM
$208.83
Choose your schedule
09:00 AM - 05:30 PM
$208.83
Choose your schedule
09:00 AM - 05:30 PM
$208.83
Choose your schedule
09:00 AM - 05:30 PM
$208.83
Choose your schedule
09:00 AM - 05:30 PM
$208.83
Choose your schedule
09:00 AM - 05:30 PM
$208.83
Choose your schedule
09:00 AM - 05:30 PM
$208.83
Choose your schedule
09:00 AM - 05:30 PM
$208.83
Choose your schedule
09:00 AM - 05:30 PM
$208.83
Choose your schedule
09:00 AM - 05:30 PM
$208.83
Choose your schedule
09:00 AM - 05:30 PM
$208.83
Choose your schedule
09:00 AM - 05:30 PM
$208.83
Choose your schedule
09:00 AM - 05:30 PM
$208.83
Choose your schedule
09:00 AM - 05:30 PM
$208.83
Choose your schedule
09:00 AM - 05:30 PM
$208.83
Choose your schedule
09:00 AM - 05:30 PM
$208.83
Choose your schedule
09:00 AM - 05:30 PM
$208.83
Choose your schedule
09:00 AM - 05:30 PM
$208.83
Choose your schedule
09:00 AM - 05:30 PM
$208.83
Choose your schedule
09:00 AM - 05:30 PM
$208.83
Choose your schedule
09:00 AM - 05:30 PM
$208.83
Choose your schedule
09:00 AM - 05:30 PM
$208.83
Choose your schedule
09:00 AM - 05:30 PM
$208.83
Choose your schedule
09:00 AM - 05:30 PM
$208.83
Choose your schedule
09:00 AM - 05:30 PM
$208.83
Choose your schedule
09:00 AM - 05:30 PM
$208.83
Choose your schedule
09:00 AM - 05:30 PM
$208.83
Choose your schedule
09:00 AM - 05:30 PM
$208.83
Choose your schedule
09:00 AM - 05:30 PM
$208.83
Choose your schedule
09:00 AM - 05:30 PM
$208.83
Choose your schedule
09:00 AM - 05:30 PM
$208.83
Choose your schedule
09:00 AM - 05:30 PM
$208.83
Choose your schedule
09:00 AM - 05:30 PM
$208.83
Choose your schedule
09:00 AM - 05:30 PM
$208.83
Choose your schedule
09:00 AM - 05:30 PM
$208.83
Choose your schedule
09:00 AM - 05:30 PM
$208.83
Choose your schedule
09:00 AM - 05:30 PM
$208.83
Choose your schedule
09:00 AM - 05:30 PM
$208.83
Choose your schedule
09:00 AM - 05:30 PM
$208.83
Choose your schedule
09:00 AM - 05:30 PM
$208.83
Choose your schedule
09:00 AM - 05:30 PM
$208.83
Choose your schedule
09:00 AM - 05:30 PM
$208.83
Choose your schedule
09:00 AM - 05:30 PM
$208.83
Choose your schedule
09:00 AM - 05:30 PM
$208.83
Choose your schedule
09:00 AM - 05:30 PM
$208.83
Choose your schedule
09:00 AM - 05:30 PM
$208.83
Choose your schedule
09:00 AM - 05:30 PM
$208.83
Choose your schedule
09:00 AM - 05:30 PM
$208.83
Choose your schedule
09:00 AM - 05:30 PM
$208.83
Choose your schedule
09:00 AM - 05:30 PM
$208.83
Choose your schedule
09:00 AM - 05:30 PM
$208.83
Choose your schedule
09:00 AM - 05:30 PM
$208.83
Choose your schedule
09:00 AM - 05:30 PM
$208.83
Choose your schedule
09:00 AM - 05:30 PM
$208.83
Choose your schedule
09:00 AM - 05:30 PM
$208.83
Choose your schedule
09:00 AM - 05:30 PM
$208.83
Choose your schedule
09:00 AM - 05:30 PM
$208.83
Choose your schedule
09:00 AM - 05:30 PM
$208.83
Choose your schedule
09:00 AM - 05:30 PM
$208.83
Choose your schedule
09:00 AM - 05:30 PM
$208.83
Choose your schedule
09:00 AM - 05:30 PM
$208.83
Choose your schedule
09:00 AM - 05:30 PM
$208.83
Choose your schedule
09:00 AM - 05:30 PM
$208.83
Choose your schedule
09:00 AM - 05:30 PM
$208.83
Choose your schedule
09:00 AM - 05:30 PM
$208.83
Choose your schedule
09:00 AM - 05:30 PM
$208.83
Choose your schedule
09:00 AM - 05:30 PM
$208.83
Choose your schedule
09:00 AM - 05:30 PM
$208.83
Choose your schedule
09:00 AM - 05:30 PM
$208.83
Choose your schedule
09:00 AM - 05:30 PM
$208.83
Choose your schedule
09:00 AM - 05:30 PM
$208.83
Choose your schedule
09:00 AM - 05:30 PM
$208.83
Choose your schedule
09:00 AM - 05:30 PM
$208.83
Choose your schedule
09:00 AM - 05:30 PM
$208.83
Choose your schedule
09:00 AM - 05:30 PM
$208.83
Choose your schedule
09:00 AM - 05:30 PM
$208.83
Choose your schedule
09:00 AM - 05:30 PM
$208.83
Choose your schedule
09:00 AM - 05:30 PM
$208.83
Choose your schedule
09:00 AM - 05:30 PM
$208.83
Choose your schedule
09:00 AM - 05:30 PM
$208.83
Choose your schedule
09:00 AM - 05:30 PM
$208.83
Choose your schedule
09:00 AM - 05:30 PM
$208.83
Choose your schedule
09:00 AM - 05:30 PM
$208.83
Choose your schedule
09:00 AM - 05:30 PM
$208.83
Choose your schedule
09:00 AM - 05:30 PM
$208.83
Choose your schedule
09:00 AM - 05:30 PM
$208.83
Choose your schedule
09:00 AM - 05:30 PM
$208.83
Choose your schedule
09:00 AM - 05:30 PM
$208.83
Choose your schedule
09:00 AM - 05:30 PM
$208.83
Choose your schedule
09:00 AM - 05:30 PM
$208.83
Choose your schedule
09:00 AM - 05:30 PM
$208.83
Choose your schedule
09:00 AM - 05:30 PM
$208.83
Choose your schedule
09:00 AM - 05:30 PM
$208.83
Choose your schedule
09:00 AM - 05:30 PM
$208.83
Choose your schedule
09:00 AM - 05:30 PM
$208.83
Choose your schedule
09:00 AM - 05:30 PM
$208.83
Choose your schedule
09:00 AM - 05:30 PM
$208.83
Choose your schedule
09:00 AM - 05:30 PM
$208.83
Choose your schedule
09:00 AM - 05:30 PM
$208.83
Choose your schedule
09:00 AM - 05:30 PM
$208.83
Choose your schedule
09:00 AM - 05:30 PM
$208.83
Choose your schedule
09:00 AM - 05:30 PM
$208.83
Choose your schedule
09:00 AM - 05:30 PM
$208.83
Choose your schedule
09:00 AM - 05:30 PM
$208.83
Choose your schedule
09:00 AM - 05:30 PM
$208.83
Choose your schedule
09:00 AM - 05:30 PM
$208.83
Choose your schedule
09:00 AM - 05:30 PM
$208.83
Choose your schedule
09:00 AM - 05:30 PM
$208.83
Choose your schedule
09:00 AM - 05:30 PM
$208.83
Choose your schedule
09:00 AM - 05:30 PM
$208.83
Choose your schedule
09:00 AM - 05:30 PM
$208.83
Choose your schedule
09:00 AM - 05:30 PM
$208.83
Choose your schedule
09:00 AM - 05:30 PM
$208.83
Choose your schedule
09:00 AM - 05:30 PM
$208.83
Choose your schedule
09:00 AM - 05:30 PM
$208.83
Choose your schedule
09:00 AM - 05:30 PM
$208.83
Choose your schedule
09:00 AM - 05:30 PM
$208.83
Choose your schedule
09:00 AM - 05:30 PM
$208.83
Choose your schedule
09:00 AM - 05:30 PM
$208.83
Choose your schedule
09:00 AM - 05:30 PM
$208.83
Choose your schedule
09:00 AM - 05:30 PM
$208.83
Choose your schedule
09:00 AM - 05:30 PM
$208.83
Choose your schedule
09:00 AM - 05:30 PM
$208.83
Choose your schedule
09:00 AM - 05:30 PM
$208.83
Choose your schedule
09:00 AM - 05:30 PM
$208.83
Choose your schedule
09:00 AM - 05:30 PM
$208.83
Choose your schedule
09:00 AM - 05:30 PM
$208.83
Choose your schedule
09:00 AM - 05:30 PM
$208.83
Choose your schedule
09:00 AM - 05:30 PM
$208.83
Choose your schedule
09:00 AM - 05:30 PM
$208.83
Choose your schedule
09:00 AM - 05:30 PM
$208.83
Choose your schedule
09:00 AM - 05:30 PM
$208.83
Choose your schedule
09:00 AM - 05:30 PM
$208.83
About the Experience
This full day tour visits one of the most emblematic areas of São Miguel which contains the biggest fumarolic field of the Azores. A stop can be made at Terra Nostra - in case it is required - to enjoy not only the hot thermal waters but also the amazing garden. Lunch is included in which we offer the chance to taste the typical Cozido das Furnas (traditional stew). We also visit the tea factory and plantation with enough time to taste and enjoy it. The itinerary can change depending on who is doing the experience and the weather conditions.
Includes:
Lunch (main dish, drinks, coffee and dessert);
Entrance in Caldeiras of Furnas area.
Not included: entrance in Terra Nostra.
Activity provider policies
Payment methods
We do not accept credit cards. Payments only by bank transfer or cash.
Other Observations
We have bilingual guides and professionals (English, Spanish, French, Portuguese).
Earn $500*
towards your next trip
Join our Travel Rewards program and receive $500 just for signing up! As a Travel Rewards Member, you'll receive exclusive offers and early access to special deals and sales.