Van Tours: Full Day Furnas + Ribeira dos Caldeirões Waterfall (lunch included)
Location: São Miguel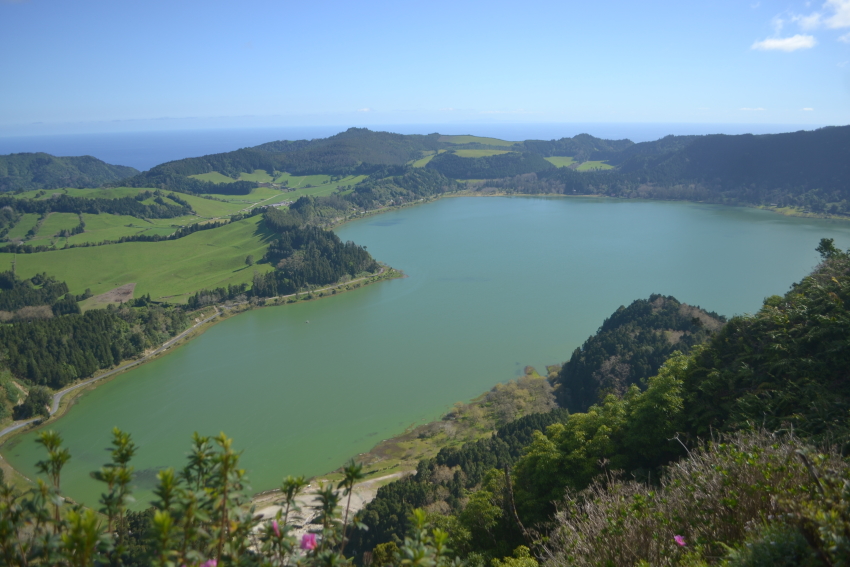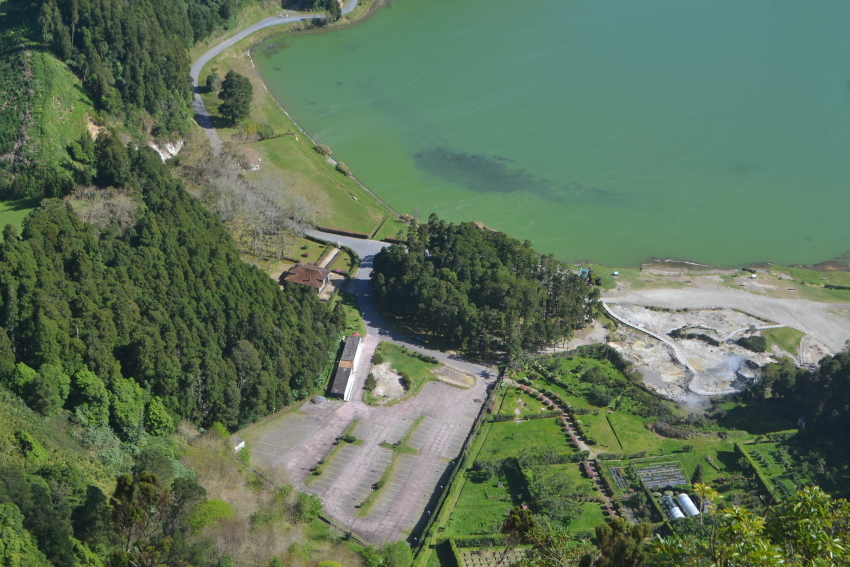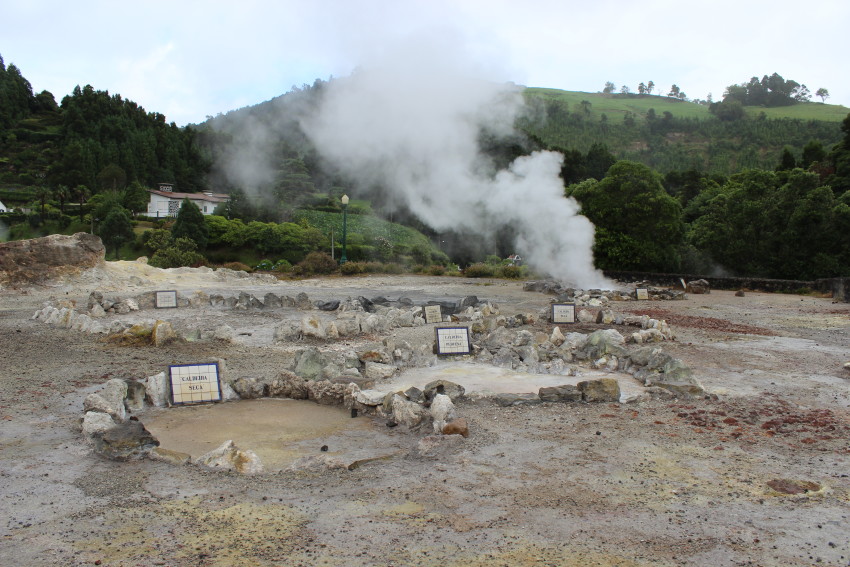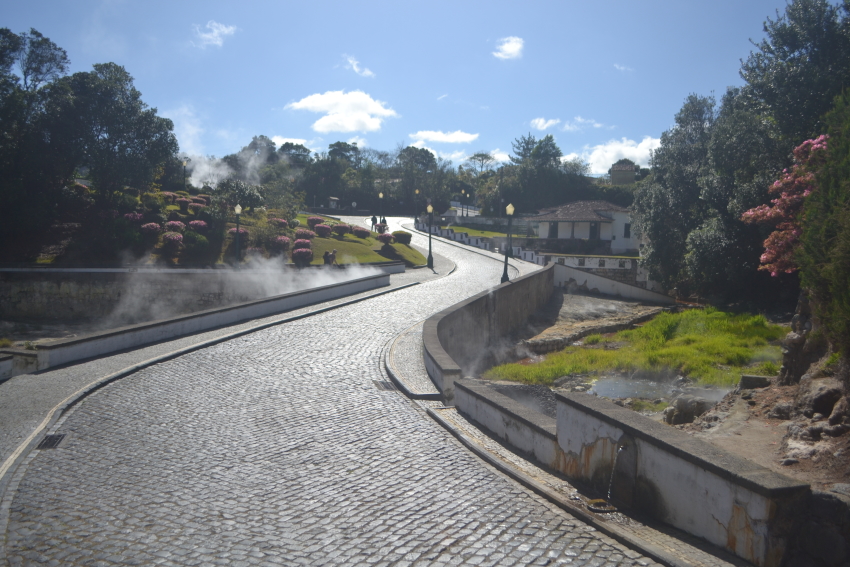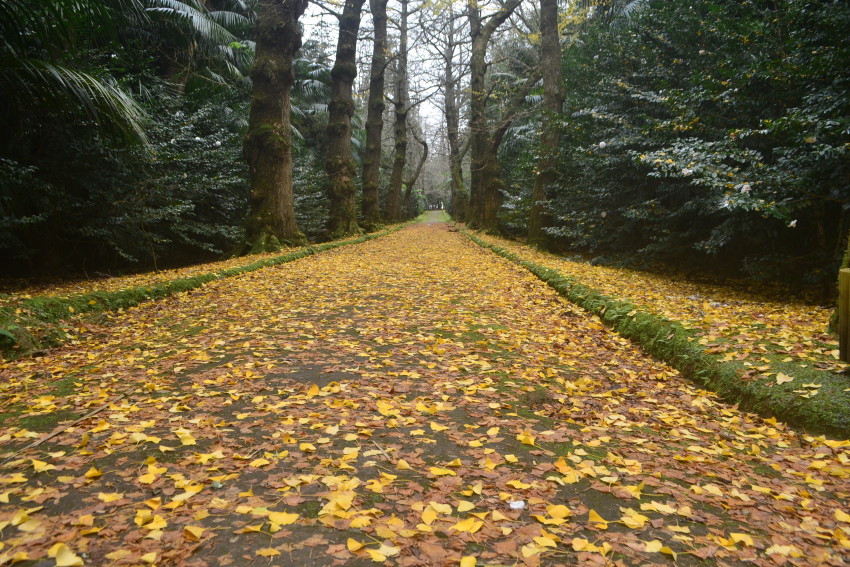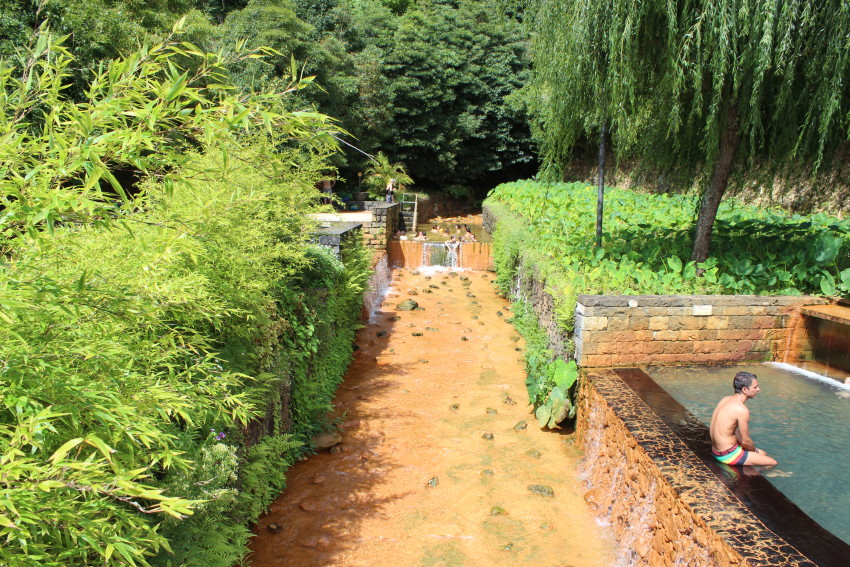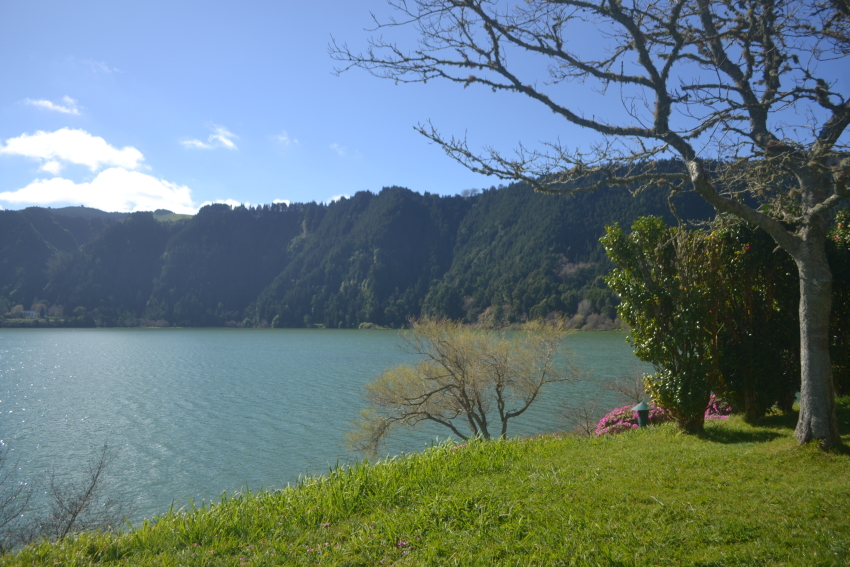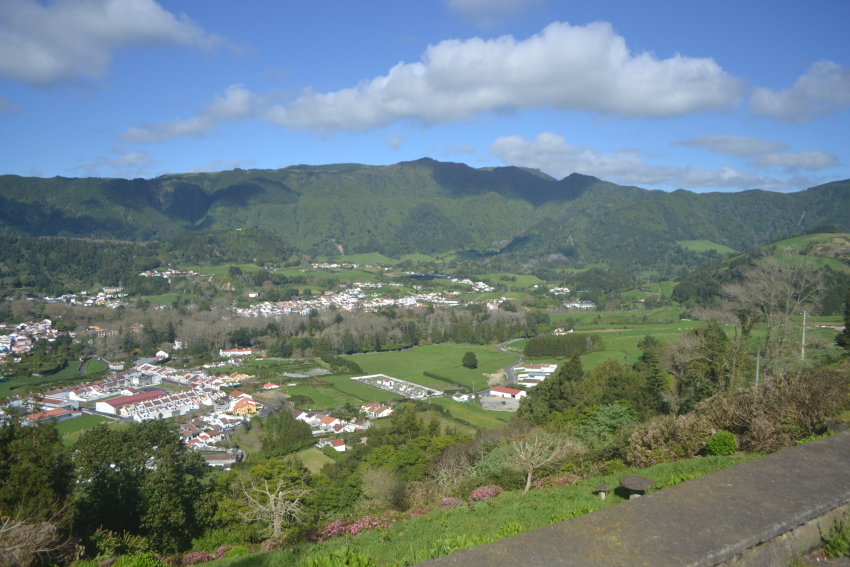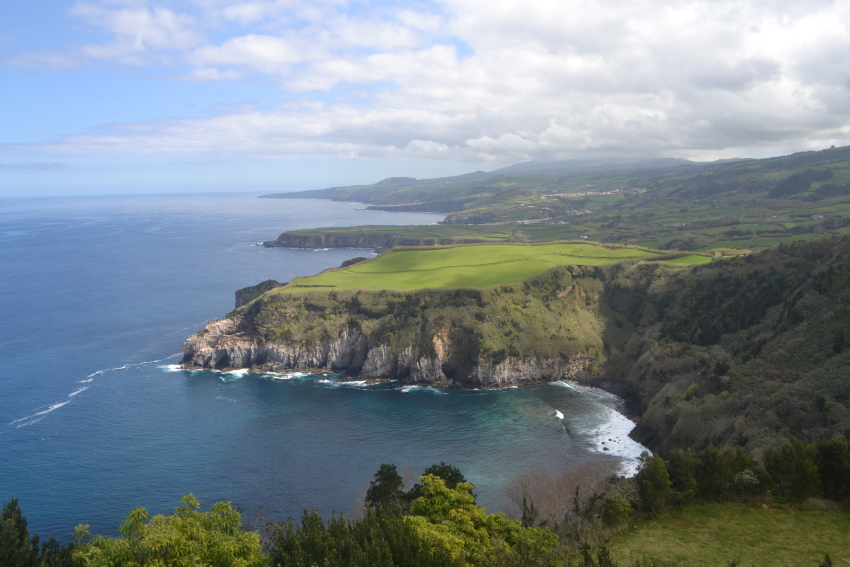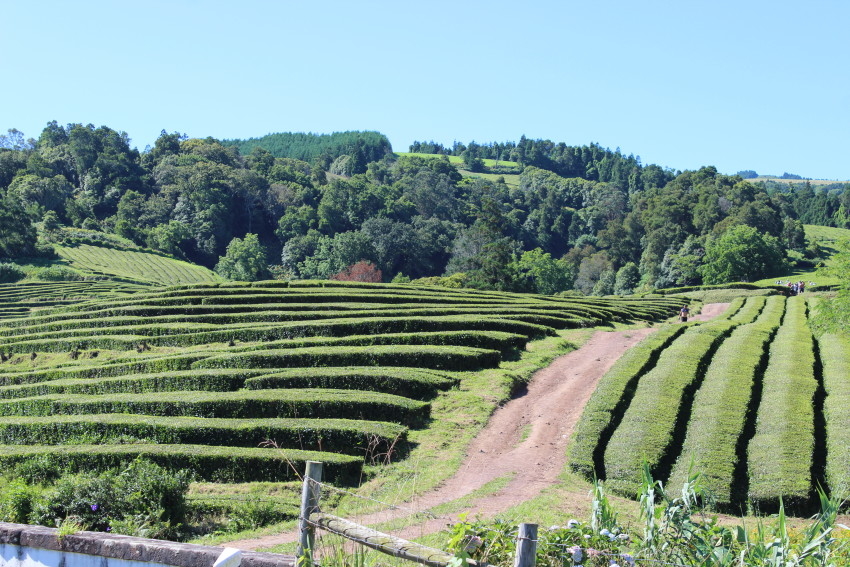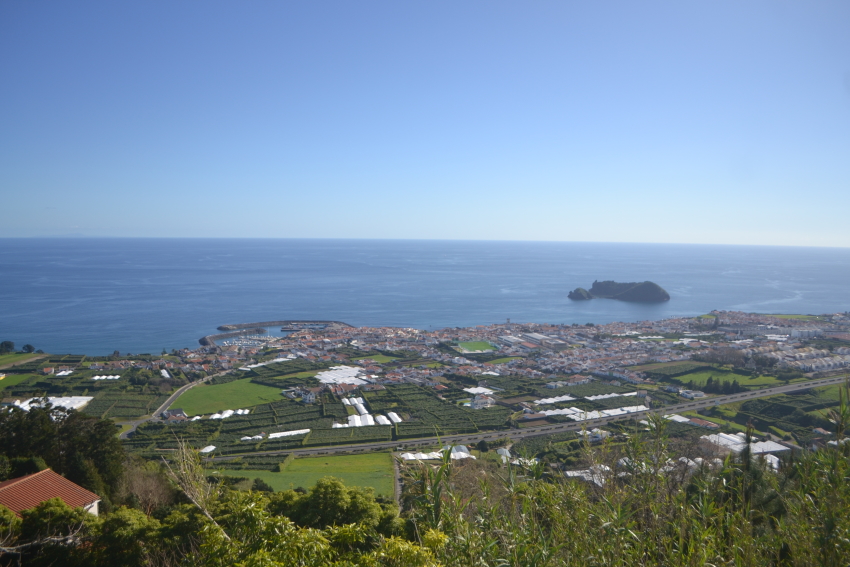 Choose your schedule
09:00 AM - 05:00 PM
$189.47
Choose your schedule
09:00 AM - 05:00 PM
$189.47
Choose your schedule
09:00 AM - 05:00 PM
$189.47
Choose your schedule
09:00 AM - 05:00 PM
$189.47
Choose your schedule
09:00 AM - 05:00 PM
$189.47
Choose your schedule
09:00 AM - 05:00 PM
$189.47
Choose your schedule
09:00 AM - 05:00 PM
$189.47
Choose your schedule
09:00 AM - 05:00 PM
$189.47
Choose your schedule
09:00 AM - 05:00 PM
$189.47
Choose your schedule
09:00 AM - 05:00 PM
$189.47
Choose your schedule
09:00 AM - 05:00 PM
$189.47
Choose your schedule
09:00 AM - 05:00 PM
$177.63
Choose your schedule
09:00 AM - 05:00 PM
$177.63
Choose your schedule
09:00 AM - 05:00 PM
$177.63
Choose your schedule
09:00 AM - 05:00 PM
$177.63
Choose your schedule
09:00 AM - 05:00 PM
$177.63
Choose your schedule
09:00 AM - 05:00 PM
$177.63
Choose your schedule
09:00 AM - 05:00 PM
$177.63
Choose your schedule
09:00 AM - 05:00 PM
$177.63
Choose your schedule
09:00 AM - 05:00 PM
$177.63
Choose your schedule
09:00 AM - 05:00 PM
$177.63
Choose your schedule
09:00 AM - 05:00 PM
$177.63
Choose your schedule
09:00 AM - 05:00 PM
$177.63
Choose your schedule
09:00 AM - 05:00 PM
$177.63
Choose your schedule
09:00 AM - 05:00 PM
$177.63
Choose your schedule
09:00 AM - 05:00 PM
$177.63
Choose your schedule
09:00 AM - 05:00 PM
$177.63
Choose your schedule
09:00 AM - 05:00 PM
$177.63
Choose your schedule
09:00 AM - 05:00 PM
$177.63
Choose your schedule
09:00 AM - 05:00 PM
$177.63
Choose your schedule
09:00 AM - 05:00 PM
$177.63
Choose your schedule
09:00 AM - 05:00 PM
$177.63
Choose your schedule
09:00 AM - 05:00 PM
$177.63
Choose your schedule
09:00 AM - 05:00 PM
$177.63
Choose your schedule
09:00 AM - 05:00 PM
$177.63
Choose your schedule
09:00 AM - 05:00 PM
$177.63
Choose your schedule
09:00 AM - 05:00 PM
$177.63
Choose your schedule
09:00 AM - 05:00 PM
$177.63
Choose your schedule
09:00 AM - 05:00 PM
$177.63
Choose your schedule
09:00 AM - 05:00 PM
$177.63
Choose your schedule
09:00 AM - 05:00 PM
$177.63
Choose your schedule
09:00 AM - 05:00 PM
$177.63
Choose your schedule
09:00 AM - 05:00 PM
$177.63
Choose your schedule
09:00 AM - 05:00 PM
$177.63
Choose your schedule
09:00 AM - 05:00 PM
$177.63
Choose your schedule
09:00 AM - 05:00 PM
$177.63
Choose your schedule
09:00 AM - 05:00 PM
$177.63
Choose your schedule
09:00 AM - 05:00 PM
$177.63
Choose your schedule
09:00 AM - 05:00 PM
$177.63
Choose your schedule
09:00 AM - 05:00 PM
$177.63
Choose your schedule
09:00 AM - 05:00 PM
$177.63
Choose your schedule
09:00 AM - 05:00 PM
$177.63
Choose your schedule
09:00 AM - 05:00 PM
$177.63
Choose your schedule
09:00 AM - 05:00 PM
$177.63
Choose your schedule
09:00 AM - 05:00 PM
$177.63
Choose your schedule
09:00 AM - 05:00 PM
$177.63
Choose your schedule
09:00 AM - 05:00 PM
$177.63
Choose your schedule
09:00 AM - 05:00 PM
$177.63
Choose your schedule
09:00 AM - 05:00 PM
$177.63
Choose your schedule
09:00 AM - 05:00 PM
$177.63
Choose your schedule
09:00 AM - 05:00 PM
$177.63
Choose your schedule
09:00 AM - 05:00 PM
$177.63
Choose your schedule
09:00 AM - 05:00 PM
$177.63
Choose your schedule
09:00 AM - 05:00 PM
$177.63
Choose your schedule
09:00 AM - 05:00 PM
$177.63
Choose your schedule
09:00 AM - 05:00 PM
$177.63
Choose your schedule
09:00 AM - 05:00 PM
$177.63
Choose your schedule
09:00 AM - 05:00 PM
$177.63
Choose your schedule
09:00 AM - 05:00 PM
$177.63
Choose your schedule
09:00 AM - 05:00 PM
$177.63
Choose your schedule
09:00 AM - 05:00 PM
$177.63
Choose your schedule
09:00 AM - 05:00 PM
$177.63
Choose your schedule
09:00 AM - 05:00 PM
$177.63
Choose your schedule
09:00 AM - 05:00 PM
$177.63
Choose your schedule
09:00 AM - 05:00 PM
$177.63
Choose your schedule
09:00 AM - 05:00 PM
$177.63
Choose your schedule
09:00 AM - 05:00 PM
$177.63
Choose your schedule
09:00 AM - 05:00 PM
$177.63
Choose your schedule
09:00 AM - 05:00 PM
$177.63
Choose your schedule
09:00 AM - 05:00 PM
$177.63
Choose your schedule
09:00 AM - 05:00 PM
$177.63
Choose your schedule
09:00 AM - 05:00 PM
$177.63
Choose your schedule
09:00 AM - 05:00 PM
$177.63
Choose your schedule
09:00 AM - 05:00 PM
$177.63
Choose your schedule
09:00 AM - 05:00 PM
$177.63
Choose your schedule
09:00 AM - 05:00 PM
$177.63
Choose your schedule
09:00 AM - 05:00 PM
$177.63
Choose your schedule
09:00 AM - 05:00 PM
$177.63
Choose your schedule
09:00 AM - 05:00 PM
$177.63
Choose your schedule
09:00 AM - 05:00 PM
$177.63
Choose your schedule
09:00 AM - 05:00 PM
$177.63
Choose your schedule
09:00 AM - 05:00 PM
$177.63
Choose your schedule
09:00 AM - 05:00 PM
$177.63
Choose your schedule
09:00 AM - 05:00 PM
$177.63
Choose your schedule
09:00 AM - 05:00 PM
$177.63
Choose your schedule
09:00 AM - 05:00 PM
$177.63
Choose your schedule
09:00 AM - 05:00 PM
$177.63
Choose your schedule
09:00 AM - 05:00 PM
$177.63
Choose your schedule
09:00 AM - 05:00 PM
$177.63
Choose your schedule
09:00 AM - 05:00 PM
$177.63
Choose your schedule
09:00 AM - 05:00 PM
$177.63
Choose your schedule
09:00 AM - 05:00 PM
$177.63
Choose your schedule
09:00 AM - 05:00 PM
$177.63
Choose your schedule
09:00 AM - 05:00 PM
$177.63
Choose your schedule
09:00 AM - 05:00 PM
$177.63
Choose your schedule
09:00 AM - 05:00 PM
$177.63
Choose your schedule
09:00 AM - 05:00 PM
$177.63
Choose your schedule
09:00 AM - 05:00 PM
$177.63
Choose your schedule
09:00 AM - 05:00 PM
$177.63
Choose your schedule
09:00 AM - 05:00 PM
$177.63
Choose your schedule
09:00 AM - 05:00 PM
$177.63
Choose your schedule
09:00 AM - 05:00 PM
$177.63
Choose your schedule
09:00 AM - 05:00 PM
$177.63
Choose your schedule
09:00 AM - 05:00 PM
$177.63
Choose your schedule
09:00 AM - 05:00 PM
$177.63
Choose your schedule
09:00 AM - 05:00 PM
$177.63
Choose your schedule
09:00 AM - 05:00 PM
$177.63
Choose your schedule
09:00 AM - 05:00 PM
$177.63
Choose your schedule
09:00 AM - 05:00 PM
$177.63
Choose your schedule
09:00 AM - 05:00 PM
$177.63
Choose your schedule
09:00 AM - 05:00 PM
$177.63
Choose your schedule
09:00 AM - 05:00 PM
$177.63
Choose your schedule
09:00 AM - 05:00 PM
$177.63
Choose your schedule
09:00 AM - 05:00 PM
$177.63
Choose your schedule
09:00 AM - 05:00 PM
$177.63
Choose your schedule
09:00 AM - 05:00 PM
$177.63
Choose your schedule
09:00 AM - 05:00 PM
$177.63
Choose your schedule
09:00 AM - 05:00 PM
$177.63
Choose your schedule
09:00 AM - 05:00 PM
$177.63
Choose your schedule
09:00 AM - 05:00 PM
$177.63
Choose your schedule
09:00 AM - 05:00 PM
$177.63
Choose your schedule
09:00 AM - 05:00 PM
$177.63
Choose your schedule
09:00 AM - 05:00 PM
$177.63
Choose your schedule
09:00 AM - 05:00 PM
$177.63
Choose your schedule
09:00 AM - 05:00 PM
$177.63
Choose your schedule
09:00 AM - 05:00 PM
$177.63
Choose your schedule
09:00 AM - 05:00 PM
$177.63
Choose your schedule
09:00 AM - 05:00 PM
$177.63
Choose your schedule
09:00 AM - 05:00 PM
$177.63
Choose your schedule
09:00 AM - 05:00 PM
$177.63
Choose your schedule
09:00 AM - 05:00 PM
$177.63
Choose your schedule
09:00 AM - 05:00 PM
$177.63
Choose your schedule
09:00 AM - 05:00 PM
$177.63
Choose your schedule
09:00 AM - 05:00 PM
$177.63
Choose your schedule
09:00 AM - 05:00 PM
$177.63
Choose your schedule
09:00 AM - 05:00 PM
$177.63
Choose your schedule
09:00 AM - 05:00 PM
$177.63
Choose your schedule
09:00 AM - 05:00 PM
$177.63
Choose your schedule
09:00 AM - 05:00 PM
$177.63
Choose your schedule
09:00 AM - 05:00 PM
$177.63
Choose your schedule
09:00 AM - 05:00 PM
$177.63
Choose your schedule
09:00 AM - 05:00 PM
$177.63
Choose your schedule
09:00 AM - 05:00 PM
$177.63
Choose your schedule
09:00 AM - 05:00 PM
$177.63
Choose your schedule
09:00 AM - 05:00 PM
$177.63
Choose your schedule
09:00 AM - 05:00 PM
$177.63
Choose your schedule
09:00 AM - 05:00 PM
$177.63
Choose your schedule
09:00 AM - 05:00 PM
$177.63
Choose your schedule
09:00 AM - 05:00 PM
$177.63
Choose your schedule
09:00 AM - 05:00 PM
$177.63
Choose your schedule
09:00 AM - 05:00 PM
$177.63
Choose your schedule
09:00 AM - 05:00 PM
$177.63
Choose your schedule
09:00 AM - 05:00 PM
$177.63
Choose your schedule
09:00 AM - 05:00 PM
$177.63
Choose your schedule
09:00 AM - 05:00 PM
$177.63
Choose your schedule
09:00 AM - 05:00 PM
$177.63
Choose your schedule
09:00 AM - 05:00 PM
$177.63
Choose your schedule
09:00 AM - 05:00 PM
$177.63
Choose your schedule
09:00 AM - 05:00 PM
$177.63
Choose your schedule
09:00 AM - 05:00 PM
$177.63
Choose your schedule
09:00 AM - 05:00 PM
$177.63
Choose your schedule
09:00 AM - 05:00 PM
$177.63
Choose your schedule
09:00 AM - 05:00 PM
$177.63
Choose your schedule
09:00 AM - 05:00 PM
$177.63
Choose your schedule
09:00 AM - 05:00 PM
$177.63
Choose your schedule
09:00 AM - 05:00 PM
$177.63
Choose your schedule
09:00 AM - 05:00 PM
$177.63
Choose your schedule
09:00 AM - 05:00 PM
$177.63
Choose your schedule
09:00 AM - 05:00 PM
$177.63
Choose your schedule
09:00 AM - 05:00 PM
$177.63
Choose your schedule
09:00 AM - 05:00 PM
$177.63
Choose your schedule
09:00 AM - 05:00 PM
$177.63
Choose your schedule
09:00 AM - 05:00 PM
$177.63
Choose your schedule
09:00 AM - 05:00 PM
$177.63
Choose your schedule
09:00 AM - 05:00 PM
$177.63
Choose your schedule
09:00 AM - 05:00 PM
$177.63
Choose your schedule
09:00 AM - 05:00 PM
$177.63
Choose your schedule
09:00 AM - 05:00 PM
$177.63
Choose your schedule
09:00 AM - 05:00 PM
$177.63
Choose your schedule
09:00 AM - 05:00 PM
$177.63
Choose your schedule
09:00 AM - 05:00 PM
$177.63
Choose your schedule
09:00 AM - 05:00 PM
$177.63
Choose your schedule
09:00 AM - 05:00 PM
$177.63
Choose your schedule
09:00 AM - 05:00 PM
$177.63
About the Experience
This tour starts on the south coast of the island, where we will stop at several viewpoints along the way. Upon our arrival in Furnas, you can bathe yourself in the hot springs or/and visit the beautiful botanical garden Terra Nostra. Then, we will visit the "cozidos" area, to see this traditional dish being pulled out from the ground and also eat it for lunch.
We will also visit the Furnas calderas to see a big part of the volcanic activity that is so present on the island and also taste some local liqueurs. On our way back, we will stop at other beautiful viewpoints and, finally, visit and taste the local tea at Gorreana Tea Factory.
Main highlights of this tour (subject to changes):
Nossa Senhora da Paz viewpoint
Furnas hot springs (entrance fee from 8€ to 10€ not included)
"Cozido" area (entrance fee of about 3€ not included)
Lunch the famous dish "cozido" at a local restaurant in Furnas (included)
Calderas volcanic activity in Furnas
Pico do Ferro viewpoint
Ribeira dos Caldeirões park (waterfall)
Tea Plantations with free local tea tasting included
Santa Iria viewpoint
Included: Lunch, pick-up and drop-off in Ponta Delgada, and insurance
Not included: Entrance fees (ex: parks, hot springs. The extra cost is normally from 8€ to 10€ per person)
Note: Children up to 4 years old do not pay for the tour (entrance fees not included).
Pick-up: Included in hotels in Ponta Delgada. Outside of Ponta Delgada, the extra cost is 20€ total per tour. For hotels in Furnas, Povoação & Nordeste the extra cost is 40€. This extra is paid directly to the tour provider on the day of the tour.
Terms and Conditions
Cancellations only up to 2 days prior to activity.
Activity provider policies
Cancelations
Cancelations free of charge 72 hours prior to the activity date. Any cancelations made after this date are non-refundable.
Unlock a World of Exclusive Perks
Unlock a world of privileges with our Travel Rewards Program. Sign up and instantly enjoy.