Excursions: Arts & Crafts
Location: Terceira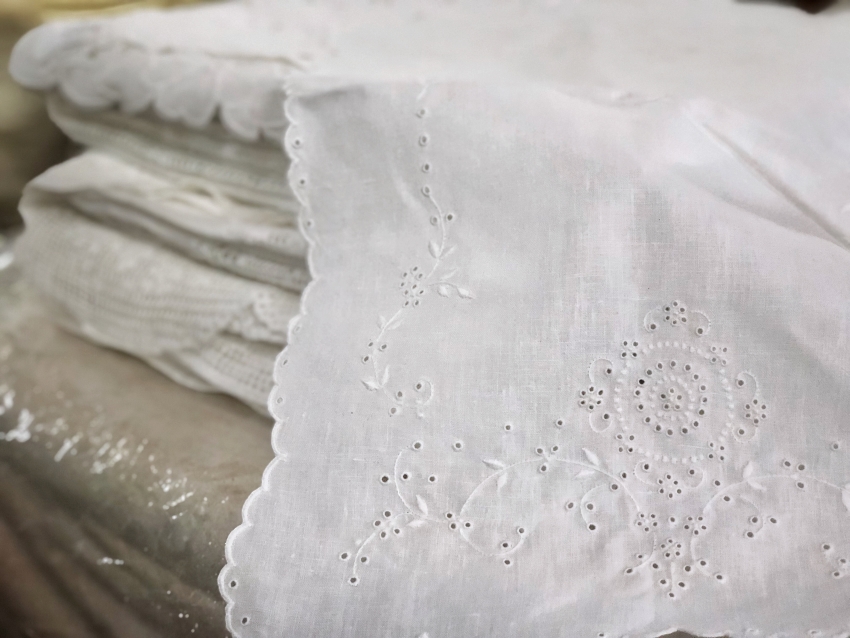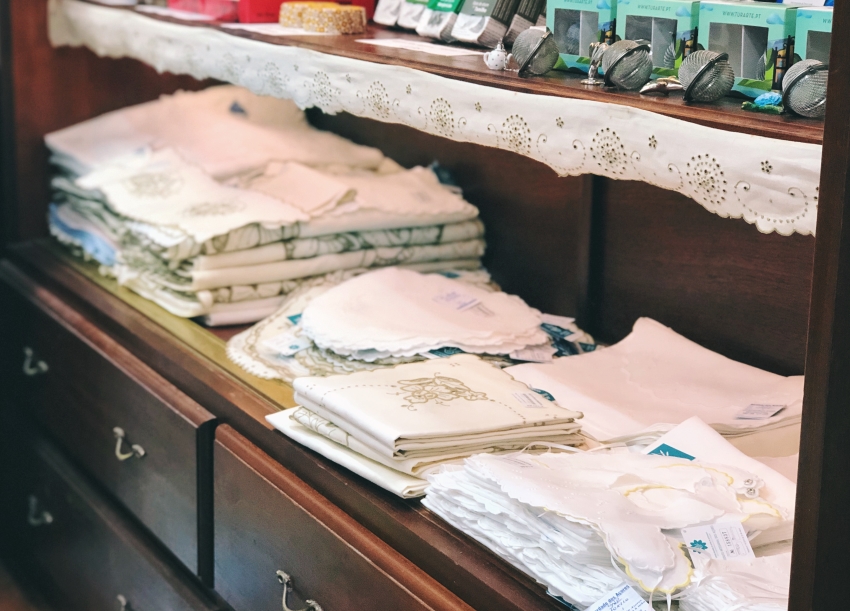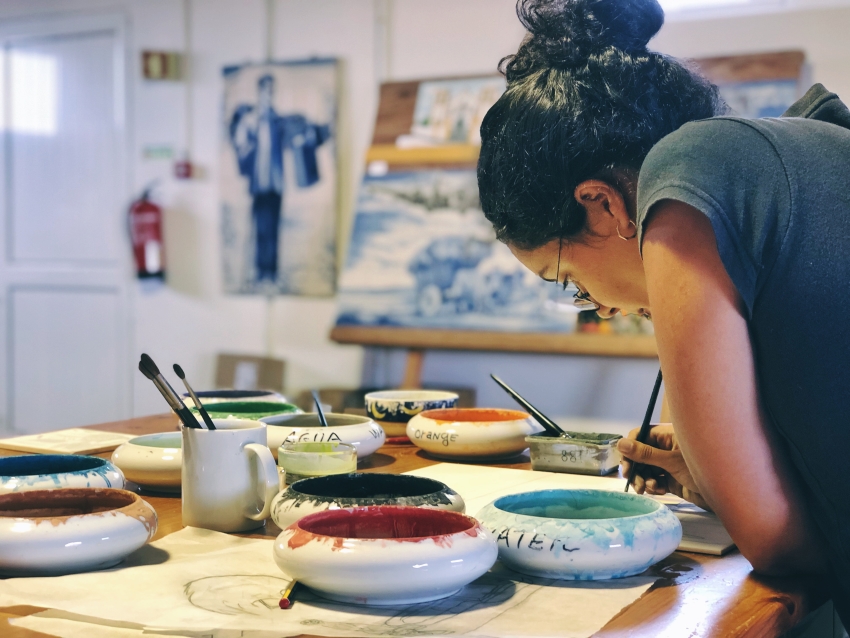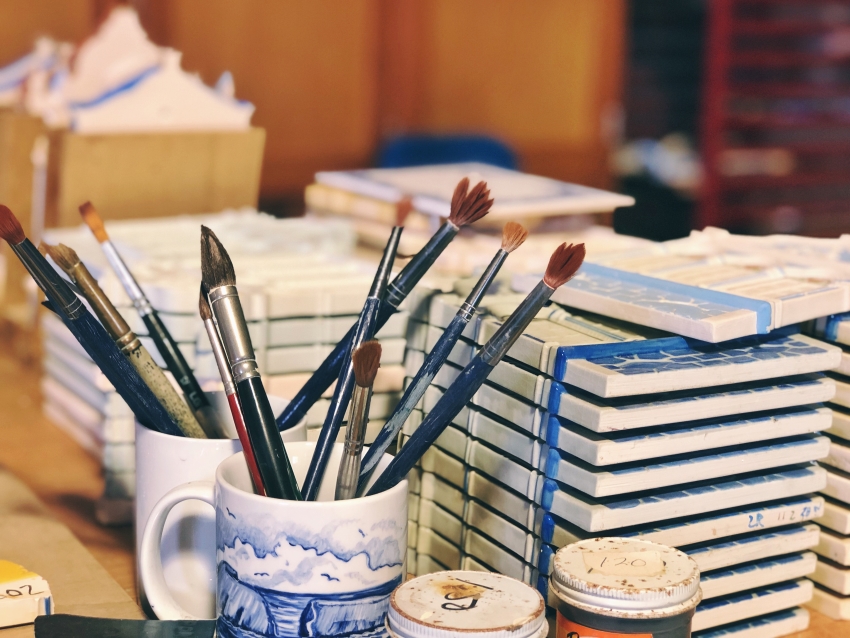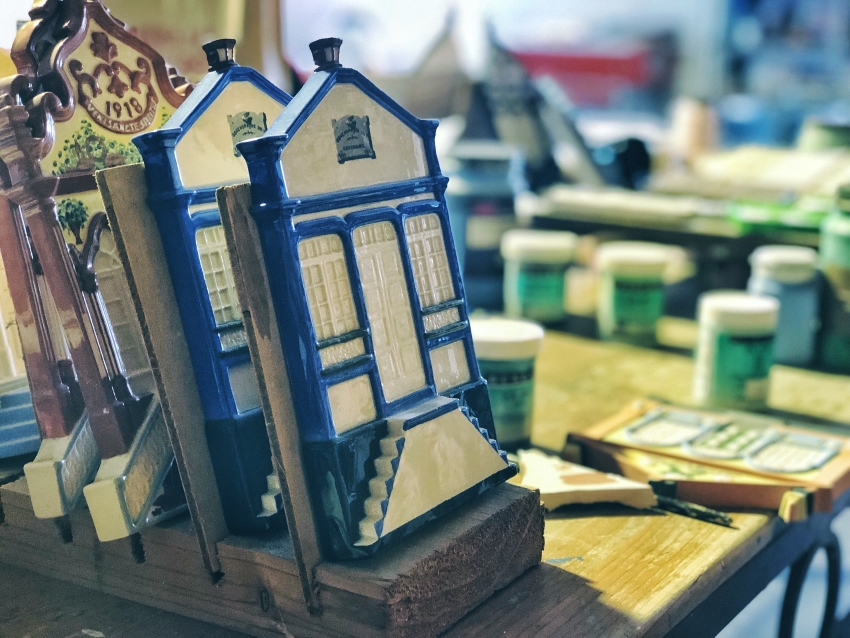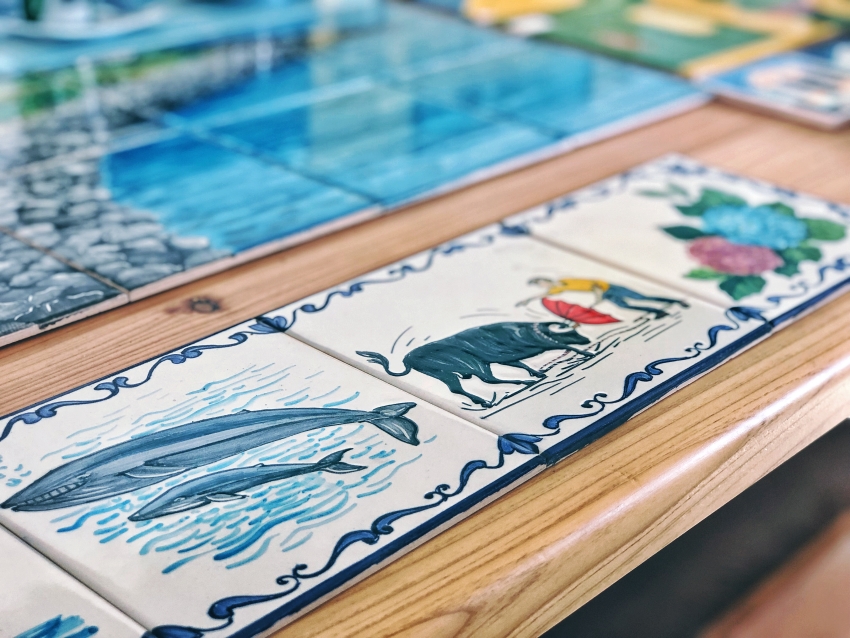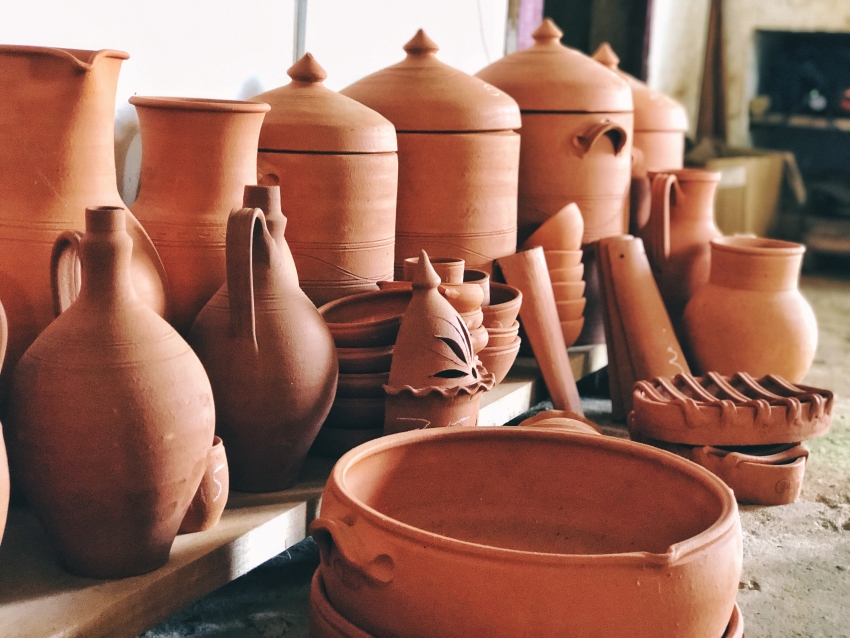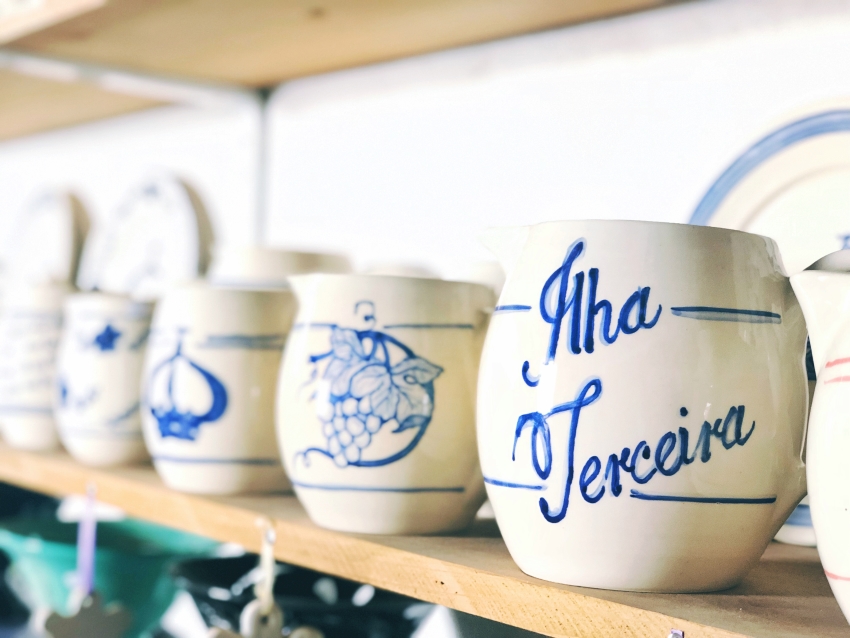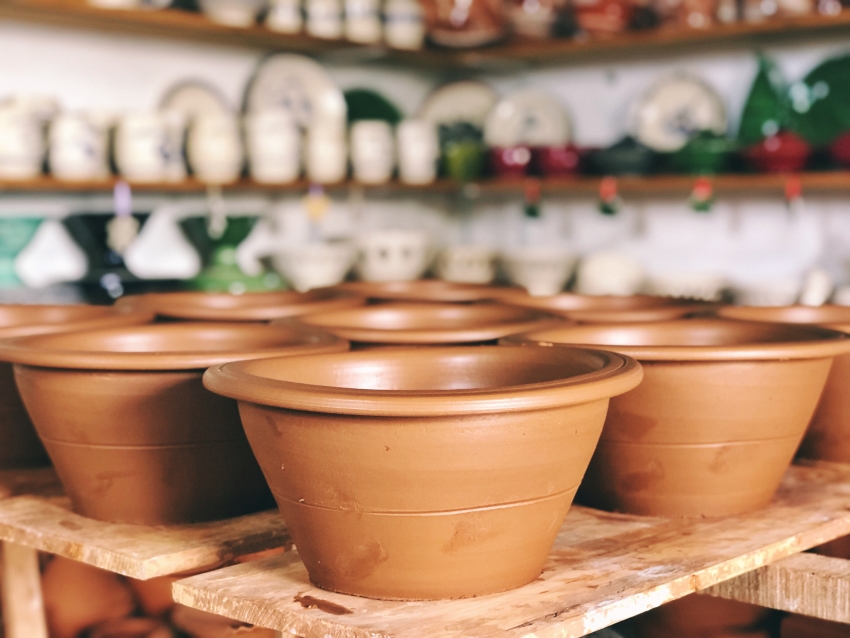 Choose your schedule
09:30 AM - 12:30 PM
$147.73
Choose your schedule
09:30 AM - 12:30 PM
$147.73
Choose your schedule
09:30 AM - 12:30 PM
$147.73
Choose your schedule
09:30 AM - 12:30 PM
$147.73
Choose your schedule
09:30 AM - 12:30 PM
$147.73
Choose your schedule
09:30 AM - 12:30 PM
$147.73
Choose your schedule
09:30 AM - 12:30 PM
$147.73
Choose your schedule
09:30 AM - 12:30 PM
$147.73
Choose your schedule
09:30 AM - 12:30 PM
$147.73
Choose your schedule
09:30 AM - 12:30 PM
$147.73
Choose your schedule
09:30 AM - 12:30 PM
$147.73
Choose your schedule
09:30 AM - 12:30 PM
$147.73
Choose your schedule
09:30 AM - 12:30 PM
$147.73
Choose your schedule
09:30 AM - 12:30 PM
$147.73
Choose your schedule
09:30 AM - 12:30 PM
$147.73
Choose your schedule
09:30 AM - 12:30 PM
$147.73
Choose your schedule
09:30 AM - 12:30 PM
$147.73
Choose your schedule
09:30 AM - 12:30 PM
$147.73
Choose your schedule
09:30 AM - 12:30 PM
$147.73
Choose your schedule
09:30 AM - 12:30 PM
$147.73
Choose your schedule
09:30 AM - 12:30 PM
$147.73
Choose your schedule
09:30 AM - 12:30 PM
$147.73
Choose your schedule
09:30 AM - 12:30 PM
$147.73
Choose your schedule
09:30 AM - 12:30 PM
$147.73
Choose your schedule
09:30 AM - 12:30 PM
$147.73
Choose your schedule
09:30 AM - 12:30 PM
$147.73
Choose your schedule
09:30 AM - 12:30 PM
$147.73
Choose your schedule
09:30 AM - 12:30 PM
$147.73
Choose your schedule
09:30 AM - 12:30 PM
$147.73
Choose your schedule
09:30 AM - 12:30 PM
$147.73
Choose your schedule
09:30 AM - 12:30 PM
$147.73
Choose your schedule
09:30 AM - 12:30 PM
$147.73
Choose your schedule
09:30 AM - 12:30 PM
$147.73
Choose your schedule
09:30 AM - 12:30 PM
$147.73
Choose your schedule
09:30 AM - 12:30 PM
$147.73
Choose your schedule
09:30 AM - 12:30 PM
$147.73
Choose your schedule
09:30 AM - 12:30 PM
$147.73
Choose your schedule
09:30 AM - 12:30 PM
$147.73
Choose your schedule
09:30 AM - 12:30 PM
$147.73
Choose your schedule
09:30 AM - 12:30 PM
$147.73
Choose your schedule
09:30 AM - 12:30 PM
$147.73
Choose your schedule
09:30 AM - 12:30 PM
$147.73
Choose your schedule
09:30 AM - 12:30 PM
$147.73
Choose your schedule
09:30 AM - 12:30 PM
$147.73
Choose your schedule
09:30 AM - 12:30 PM
$147.73
Choose your schedule
09:30 AM - 12:30 PM
$147.73
Choose your schedule
09:30 AM - 12:30 PM
$147.73
Choose your schedule
09:30 AM - 12:30 PM
$147.73
Choose your schedule
09:30 AM - 12:30 PM
$147.73
Choose your schedule
09:30 AM - 12:30 PM
$147.73
Choose your schedule
09:30 AM - 12:30 PM
$147.73
Choose your schedule
09:30 AM - 12:30 PM
$147.73
Choose your schedule
09:30 AM - 12:30 PM
$147.73
Choose your schedule
09:30 AM - 12:30 PM
$147.73
Choose your schedule
09:30 AM - 12:30 PM
$147.73
Choose your schedule
09:30 AM - 12:30 PM
$147.73
Choose your schedule
09:30 AM - 12:30 PM
$147.73
Choose your schedule
09:30 AM - 12:30 PM
$147.73
Choose your schedule
09:30 AM - 12:30 PM
$147.73
Choose your schedule
09:30 AM - 12:30 PM
$147.73
Choose your schedule
09:30 AM - 12:30 PM
$147.73
Choose your schedule
09:30 AM - 12:30 PM
$147.73
Choose your schedule
09:30 AM - 12:30 PM
$147.73
Choose your schedule
09:30 AM - 12:30 PM
$147.73
Choose your schedule
09:30 AM - 12:30 PM
$147.73
Choose your schedule
09:30 AM - 12:30 PM
$147.73
Choose your schedule
09:30 AM - 12:30 PM
$147.73
Choose your schedule
09:30 AM - 12:30 PM
$147.73
Choose your schedule
09:30 AM - 12:30 PM
$147.73
Choose your schedule
09:30 AM - 12:30 PM
$147.73
Choose your schedule
09:30 AM - 12:30 PM
$147.73
Choose your schedule
09:30 AM - 12:30 PM
$147.73
Choose your schedule
09:30 AM - 12:30 PM
$147.73
Choose your schedule
09:30 AM - 12:30 PM
$147.73
Choose your schedule
09:30 AM - 12:30 PM
$147.73
Choose your schedule
09:30 AM - 12:30 PM
$147.73
Choose your schedule
09:30 AM - 12:30 PM
$147.73
Choose your schedule
09:30 AM - 12:30 PM
$147.73
Choose your schedule
09:30 AM - 12:30 PM
$147.73
Choose your schedule
09:30 AM - 12:30 PM
$147.73
Choose your schedule
09:30 AM - 12:30 PM
$147.73
Choose your schedule
09:30 AM - 12:30 PM
$147.73
Choose your schedule
09:30 AM - 12:30 PM
$147.73
Choose your schedule
09:30 AM - 12:30 PM
$147.73
Choose your schedule
09:30 AM - 12:30 PM
$147.73
Choose your schedule
09:30 AM - 12:30 PM
$147.73
Choose your schedule
09:30 AM - 12:30 PM
$147.73
Choose your schedule
09:30 AM - 12:30 PM
$147.73
Choose your schedule
09:30 AM - 12:30 PM
$147.73
Choose your schedule
09:30 AM - 12:30 PM
$147.73
Choose your schedule
09:30 AM - 12:30 PM
$147.73
Choose your schedule
09:30 AM - 12:30 PM
$147.73
Choose your schedule
09:30 AM - 12:30 PM
$147.73
Choose your schedule
09:30 AM - 12:30 PM
$147.73
Choose your schedule
09:30 AM - 12:30 PM
$147.73
Choose your schedule
09:30 AM - 12:30 PM
$147.73
Choose your schedule
09:30 AM - 12:30 PM
$147.73
Choose your schedule
09:30 AM - 12:30 PM
$147.73
Choose your schedule
09:30 AM - 12:30 PM
$147.73
Choose your schedule
09:30 AM - 12:30 PM
$147.73
Choose your schedule
09:30 AM - 12:30 PM
$147.73
Choose your schedule
09:30 AM - 12:30 PM
$147.73
Choose your schedule
09:30 AM - 12:30 PM
$147.73
Choose your schedule
09:30 AM - 12:30 PM
$147.73
Choose your schedule
09:30 AM - 12:30 PM
$147.73
Choose your schedule
09:30 AM - 12:30 PM
$147.73
Choose your schedule
09:30 AM - 12:30 PM
$147.73
Choose your schedule
09:30 AM - 12:30 PM
$147.73
Choose your schedule
09:30 AM - 12:30 PM
$147.73
Choose your schedule
09:30 AM - 12:30 PM
$147.73
Choose your schedule
09:30 AM - 12:30 PM
$147.73
Choose your schedule
09:30 AM - 12:30 PM
$147.73
Choose your schedule
09:30 AM - 12:30 PM
$147.73
Choose your schedule
09:30 AM - 12:30 PM
$147.73
Choose your schedule
09:30 AM - 12:30 PM
$147.73
Choose your schedule
09:30 AM - 12:30 PM
$147.73
Choose your schedule
09:30 AM - 12:30 PM
$147.73
Choose your schedule
09:30 AM - 12:30 PM
$147.73
Choose your schedule
09:30 AM - 12:30 PM
$147.73
Choose your schedule
09:30 AM - 12:30 PM
$147.73
Choose your schedule
09:30 AM - 12:30 PM
$147.73
Choose your schedule
09:30 AM - 12:30 PM
$147.73
Choose your schedule
09:30 AM - 12:30 PM
$147.73
Choose your schedule
09:30 AM - 12:30 PM
$147.73
Choose your schedule
09:30 AM - 12:30 PM
$147.73
Choose your schedule
09:30 AM - 12:30 PM
$147.73
Choose your schedule
09:30 AM - 12:30 PM
$147.73
Choose your schedule
09:30 AM - 12:30 PM
$147.73
Choose your schedule
09:30 AM - 12:30 PM
$147.73
Choose your schedule
09:30 AM - 12:30 PM
$147.73
Choose your schedule
09:30 AM - 12:30 PM
$147.73
Choose your schedule
09:30 AM - 12:30 PM
$147.73
Choose your schedule
09:30 AM - 12:30 PM
$147.73
Choose your schedule
09:30 AM - 12:30 PM
$147.73
Choose your schedule
09:30 AM - 12:30 PM
$147.73
Choose your schedule
09:30 AM - 12:30 PM
$147.73
Choose your schedule
09:30 AM - 12:30 PM
$147.73
Choose your schedule
09:30 AM - 12:30 PM
$147.73
Choose your schedule
09:30 AM - 12:30 PM
$147.73
Choose your schedule
09:30 AM - 12:30 PM
$147.73
Choose your schedule
09:30 AM - 12:30 PM
$147.73
Choose your schedule
09:30 AM - 12:30 PM
$147.73
Choose your schedule
09:30 AM - 12:30 PM
$147.73
Choose your schedule
09:30 AM - 12:30 PM
$147.73
Choose your schedule
09:30 AM - 12:30 PM
$147.73
Choose your schedule
09:30 AM - 12:30 PM
$147.73
Choose your schedule
09:30 AM - 12:30 PM
$147.73
Choose your schedule
09:30 AM - 12:30 PM
$147.73
Choose your schedule
09:30 AM - 12:30 PM
$147.73
Choose your schedule
09:30 AM - 12:30 PM
$147.73
Choose your schedule
09:30 AM - 12:30 PM
$147.73
Choose your schedule
09:30 AM - 12:30 PM
$147.73
Choose your schedule
09:30 AM - 12:30 PM
$147.73
Choose your schedule
09:30 AM - 12:30 PM
$147.73
Choose your schedule
09:30 AM - 12:30 PM
$147.73
About the Experience
Tour dedicated to our traditional arts and crafts, where you can have fantastic experiences and do it your self, serving as a unique memory and where you can observe the processes of production of works in clay, embroidery and ceramics from the beginning of the process to the final phase.
The tour starts with a visit to the Pottery of São Bento where you'll have a guided tour of the space and where you can observe beautiful pieces locally produced, besides the typical "pot" used to cook the traditional beef stew "Alcatra". Then we will explore a more detailed work, visiting the Azorean embroidery, for many a job but also a form of entertainment of high artistic value. To finish we will visit a small ceramic unit where you will have the opportunity to paint your own tile that you can take with you and that will be a unique memory.
Type pf tour: Half day - 3 horas
Includes:
Guide;
Insurance;
Transfer.
Pick-up: Included in hotels located in Angra do Heroísmo city center.
Terms and Conditions
Please take into consideration that the tile baking procedure takes at least 48 hours.
Cancellations only up to 1 day prior to activity.
Activity provider policies
Cancelations
Cancelations free of charge 72 hours prior to the activity date. Any cancelations made after this date are non-refundable.
Unlock a World of Exclusive Perks
Unlock a world of privileges with our Travel Rewards Program. Sign up and instantly enjoy.