The Azores: Islands of Adventure
A guided adventure to São Miguel & Terceira Islands.
With two guided tours on each island, you can get a full picture of what these stunning locations have to offer!
What's Included?
All flights and connections
Accommodations for your destinations
Excursions: Terceira Island - Half Day
Walking Tour: Angra do Heroísmo City Tour
Van Tours: Full Day Sete Cidades & Lagoa do Fogo (lunch included)
Hikes: Sanguinho Salto do Prego Waterfall + Furnas
Why we love this deal:
We love this deal because it offers an incredible opportunity to explore some of the most breathtaking sights in the Azores Islands without worrying about a thing!
When you reach Terceira Island, you'll get a guided tour around Angra do Heroísmo City, which is known for its iconic churches and vibrant culture. Then, you'll go on a half-day tour around the island where you can explore scenic views like Lagoa das Patas, Biscoitos natural pools and the Raminho viewpoint. Along the way, expect to be astounded by dramatic volcanic landscapes.
In São Miguel Island enjoy a full-day tour to Sete Cidades and Lagoa do Fogo, where you'll get a chance to admire stunning lagoons and gorgeous views over the countryside. Plus, you'll have lunch along the way so you can fuel up for your adventure. In addition to that, the package also includes a walking tour to Sanguinho Salto do Prego Waterfall—where you can take in its gorgeous cascading waters, followed by a visit to Furnas—where you can take in its beautiful geothermal springs and bubbling mud pits.
Customizable: Add more nights to your stay, a rental car or even more local excursions!
Itinerary
1
Day 1
Arrival in Terceira Island & Transfer to the Hotel
We recommend booking an early check-in in advance for your comfort.
Suggestion for the day:
Take the afternoon to explore your hotel, its facilities and surrounding areas.
Day 2
Half-Day Tour Around the Island (Included)
On this tour, you'll get up close and personal with historical monuments like São Mateus' Whaling Museum, Azulart Pottery, and Local Cheese Factory. But don't forget outdoor delights such as Lagoa das Patas National Park – full of rare plants & trees - Biscoitos' archaeological lava swimming pools filled by raging ocean waves; finally, make your way to Raminho Viewpoint offers an unparalleled view. Experience it for yourself...
Day 3
Angra do Heroísmo Walking City Tour (Included)
Immerse yourself in the captivating history of Angra do Heroísmo! Take a stroll through its centuries-old streets and uncover stories, legends, traditions, and culture that give it an unforgettable character. Feel your imagination come alive amidst the salty sea breeze while savoring exotic aromas from traditional bakeries and restaurants. Lose yourself in this harmonious city's magnificent heritage - art lovers won't be able to resist taking it all in. This journey of discovery begins at Alto das Covas; you definitely don't want to miss out on this unique experience.
Day 4
Free Day for Personal Activities (Tereira Island)
Suggestion for the day:
Terceira Volcanoes Experience: Take this day as an opportunity to do something unique: get inside a volcano! Make sure you don't skip a visit to Gruta do Natal, Furnas do Enxofre, and last but not least, the famous Algar do Carvão! Descend 90 m (300 ft) down into one of the only volcanoes in the world that you can actually enter and explore! Algar do Carvão is an ancient lava tube and volcanic chimney that was formed approximately 3,200 years ago, making it quite a sight to behold. For the ultimate geo-tourism itinerary make sure you don't skip a visit to Gruta do Natal and Furnas do Enxofre.
2
Day 5
Flight to São Miguel Island
Arrive on São Miguel Island and transfer to the hotel. We recommend booking an early check-in in advance for your comfort.
Suggestion for the day:
Take the day to stroll around Ponta Delgada's city streets. Ponta Delgada, the main city, is not only the hub of the island but the capital of the Azores. Ponta Delgada evokes all the charms of Europe with cobbled streets, sidewalk cafes, and a thriving culinary scene.
Not to miss:
Portas da Cidade
Louvre Michaelense
Pineapple Plantations
Matriz Church
Day 6
Salto do Prego Hiking Trail & Furnas Tour (Included)
This tour begins with a breathtaking panoramic view from Salto do Cavalo, allowing us to appreciate Furnas and Povoação's natural beauty. From there you explore the ancient village of Povoação before embarking on an adventurous trek through Faial da Terra valley - where marauding pirates once roamed! You will also have the chance to come across a mysterious hidden village tucked away in nature's embrace as well as swim at one stunningly beautiful waterfall or another -- both sights surely not soon forgotten!
Furnas, a picturesque paradise that offers spectacular views of lush green valleys, dramatic volcanic lakes, dramatic volcanic craters, and incredibly hot springs. Whether it be trekking up a volcano or paddleboarding in vibrant lagoon waters- adventure awaits at every turn!
Day 7
Sete Cidades & Lagoa do Fogo Tour (Included)
Sete Cidades Lake is an iconic double-crater lake located on the western side of São Miguel Island in the Azores. This unique natural formation was created by volcanic activity many thousands of years ago, with two separate crater lakes created out of a single large crater. The lakes are connected by a narrow water channel, and their tranquil waters reflect the lush green landscape that envelops them. It's said that anyone who visits this magical place will be forever changed by its beauty and serenity.
Lagoa do Fogo is another must-see spot on São Miguel Island within a cinder cone volcano. Here you can admire breathtaking views of the caldera lake created by centuries of volcanism which fills its interior with turquoise waters so clear they appear bottomless.
Day 8
Free Day for Personal Activities (São Miguel Island)
Suggestion for the day:
Highlights:
Ponta do Sossego Viewpoint
Ponta da Madrugada Viewpoint
Arnel Lighthouse
Poço Azul Hiking Trail
Ribeira dos Caldeirões Natural Park
Day 9
Free Day for Personal Activities (São Miguel Island)
Suggestion for the day:
Embark on a whale and dolphin-watching experience: The Azores Islands are known for their unparalleled beauty and biodiversity, adored by outdoor adventure enthusiasts and nature lovers alike. But what people may not know is that the Azores is also one of the fastest-growing whale-watching destinations in the world. Located in the Atlantic Ocean between Portugal and North America, the Azores are a permanent home and natural point of passage to more than 20 different types of whale and dolphin species, making the islands one of the world's largest whale sanctuaries.
Day 10
Free Day for Personal Activities (São Miguel Island)
Suggestion for the day:
Indulge in the exceptional gastronomic delights of São Miguel Island, home to some of Portugal's best-kept secret culinary experiences. Spend a day sipping delicious local wines and savoring traditional Portuguese dishes – all against breathtaking scenery.
Recommended Food & Wine Experiences:
Day 11
Return Flight Home
*itinerary presented is a suggestion and the length of stay may vary. All tours are suggestions unless clearly stated.
Flexibility

Policy
No Amendment Fees on Our End
We don't charge for our work in changing the initial itinerary.
Full flexibility on Land Arrangements
Change the initial itinerary or cancel your land arrangements for any reason until 14 days before the trip, without penalty.
Support 7 Days a Week
Our experienced travel agents are are available 7 days a week (16 hours per day) to help with any questions.
About the Destination:
The Azores are an archipelago of nine stunning volcanic islands located in the mid-Atlantic Ocean, just off the coast of Portugal.
São Miguel Island
São Miguel is the largest of the nine Azorean islands and is often referred to as "The Green Island" due to its beautiful scenery and lush vegetation. It boasts a mix of volcanic landscapes, including craters, hot springs, moon-like calderas, dramatic cliffs, beaches, and rolling hills. There are also several unique attractions on the island including Fogo Lake, Caldeira Velha's hot spring baths, and Sete Cidades Lake with its spectacular views.
Terceira Island
Terceira, known as "The Purple Island" is smaller but no less impressive than São Miguel. Boasting a variety of unique attractions such as Angra do Heroísmo's dramatic fortifications, Gruta do Natal's natural rock formations and Algar do Carvão's underground volcano crater, there is something to discover at every turn on this delightful island.
Check out our Azores Travel Guide for more information and tips.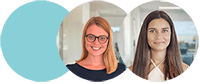 Talk with a Travel Advisor
+1 647-946-8245
Notice: Estimated price per person based on 2 adults in a double room.
Reward points discount: -$
0
.00
Request to Customize This Package
Need help booking?
Mention the Ref. #4708 and let us know your questions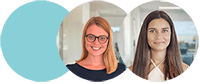 reach us on WhatsApp
Continue in another device
Trust the Local Experts
Hassle-free Experience
Full Support
Save Time & Money
Frequently Asked Questions
Contact us
Have questions?
Contact our Support Team
Everyday:
08:00 AM
to
12:00 AM
The Azores: Islands of Adventure
Earn $500*
to travel with us
Join our Travel Rewards program and receive $500 just for signing up! As a Travel Rewards Member, you'll receive exclusive offers and early access to special deals and sales.