The Azores: São Miguel, Flores & Corvo
Unveil the treasures of São Miguel and Europe's westernmost islands.
Combined together, Flores, Corvo, and São Miguel create an exciting destination for eco-adventurers looking to explore some of Europe's wildest scenery!
What's Included?
All flights and connections
Accommodations for your destinations
Boat trip: Corvo + Transfers to Caldeirão (lunch not included)
Why we love this deal:
An Oasis for Nature Enthusiasts: Your ultimate opportunity to immerse yourself in the splendor of the Azores' breathtaking and untamed natural beauty.
The Island of Flowers, Flores: Boasting some of the most spectacular landscapes in Europe. With breathtaking mountain views, cascading waterfalls such as Poço da Ribeira do Ferreiro and Poço do Bacalhau.
Europe's Most Remote Island, Corvo: Unearth one of the Azores' finest natural marvels on the archipelago's smallest island - home to the captivating Caldeirão crater, a testament to the island's solitary volcanic origins.
São Miguel's Versatility: Indulge in São Miguel's diverse activities, from hikes through volcanic landscapes to relaxing days in thermal baths.
Crafting Your Ideal Journey is Effortless: Tailor your travel package effortlessly to align with your unique preferences and requirements, all while enjoying the added benefit of complimentary alterations.
Itinerary
1
Day 1
Arrival in Flores Island
Tailor your journey by choosing between the flexibility of a rental car or the ease of airport transfers, all conveniently accessible during the booking process.
Suggestion for the day:
Stroll around the historical center of Santa Cruz das Flores and appreciate the old-world architecture and the daily life of the locals. Take the chance to dip your toes in the natural swimming pools of Santa Cruz.
Day 2
Boat Trip to Corvo & Visit to the Caldeirão (Included)
Delight in a boat journey that promises glimpses of playful dolphins and views of Flores' picturesque coastline. Upon arrival in Corvo, enjoy complimentary transfers to Caldeirão, ensuring a seamless and unforgettable experience.

(lunch in Corvo not included)
Day 3
Free Day for Personal Activities
Suggestion for the day:
Explore the Island's Waterfalls: Although Flores Island got its name from the immense stretches of flowers that blanketed the island when settlers first arrived, the main attraction of the island is actually its many waterfalls. Poço das Alagoinhas, which is also known as Poço da Ribeira do Ferreiro, is an unbelievable cliffside featuring an incredible 20 waterfalls (and this is just one of many)!
Day 4
Free Day for Personal Activities
Suggestion for the day:
The 7 Lakes of Flores: No tour through Flores would be complete without a visit to each of its seven stunning lakes. The viewpoint of Lagoa Negra and Lagoa Comprida is sure to become one of your favorite places on the whole island, but the lagoons of Rasa and Funda, Lagoa da Lomba, and the Branca and Seca lagoons will certainly not be far behind.
2
Day 5
Flight to São Miguel Island
Tailor your journey by choosing between the flexibility of a rental car or the ease of airport transfers, all conveniently accessible during the booking process.
Suggestion for the day:
Take the afternoon to stroll around Ponta Delgada's city streets. Ponta Delgada, the main city, is not only the hub of the island but the capital of the Azores. Ponta Delgada evokes all the charms of Europe with cobbled streets, sidewalk cafes, and a thriving culinary scene.

Portas da Cidade

Louvre Michaelense

Pineapple Plantations

Matriz Church
Day 6
Free Day for Personal Activities
Explore Sete Cidades & Lagoa do Fogo: Embark on an exhilarating journey that brings together the best of Sete Cidades and Lagoa do Fogo in São Miguel Island. This full-day tour offers an immersive experience, allowing you to explore nature's wonders like the volcanic crater at Sete Cidades and the magnificent Lagoa do Fogo. Enjoy sweeping panoramic views, take in the tranquil beauty of the world-famous blue-green lake, and experience the unique thrill of off-road adventures. This tour also provides opportunities to discover regional cuisine, ensuring a truly unforgettable Azorean adventure.
Day 7
Free Day for Personal Activities
Combine the Furnas Valley with a Hiking Adventure: Set off on an unforgettable adventure on São Miguel Island in the Azores with a tour that combines the hidden gem of Sanguinho and the impressive Salto do Prego Waterfall with the geothermal wonderland of Furnas. The journey begins with a hike through the lush, untouched village of Sanguinho, leading you to the breathtaking Salto do Prego Waterfall - an idyllic spot for a refreshing dip. The tour continues to Furnas, known for its hot springs, fumaroles, and boiling mud pools. Here, you can experience the unique gastronomy cooked using geothermal heat and soak in therapeutic thermal baths. This tour offers a perfect blend of natural beauty, adventure, and relaxation.
Day 8
Free Day for Personal Activities
Embark on a Whale & Dolphin Watching Excursion: The Azores Islands, a biodiversity hotspot located between Portugal and North America, are gaining popularity as a leading whale-watching destination. With over 20 different whale and dolphin species calling it home or passing through, the islands form one of the world's largest whale sanctuaries. The Azores' unique volcanic origins, deep coastal waters, and mild temperatures due to the Gulf Stream create an ideal environment for a diverse range of species, making it a prime spot for whale-watching adventures.
Have a safe flight home, and we look forward to traveling with you again in the future!
*itinerary presented is a suggestion and the length of stay may vary. All tours are suggestions unless specifically stated.
Flexibility

Policy
No Amendment Fees on Our End
We don't charge for our work in changing the initial itinerary.
Full flexibility on Land Arrangements
Change the initial itinerary or cancel your land arrangements for any reason until 14 days before the trip, without penalty.
Support 7 Days a Week
Our experienced travel agents are are available 7 days a week (16 hours per day) to help with any questions.
About the Destination:
Often referred to as Europe's "Best Kept Secret", the Azores have become an increasingly popular destination with year-round appeal for travelers. Striking the perfect balance between lush volcanic landscapes and seaside cities exuding charming European vibes, you will be pleasantly surprised by the Azores.
São Miguel Island
An exotic green jewel in the middle of the Atlantic, São Miguel, the largest island of the archipelago, offers several places of interest that will surely enchant you. Among a plethora of other activities, highlights you can expect include: a hike down a dormant volcano and relaxing on the beach surrounding its lake, a visit to the only tea plantation in Europe, and getting a taste of the delicious locally grown pineapple. You can also look forward to discovering the historical city of Ponta Delgada with its cobbled streets and black-and-white mosaic pavements.
Flores Island
Flores Island is one of the few official UNESCO Biosphere Reserves in the world, which is special protection given for natural landscapes. But that's not the only unique thing about it, as this Azores island is known as the ''Island of Waterfalls'', being a favorite of outdoor enthusiasts and nature lovers. The waterfall of Poço do Bacalhau, found in Fajã Grande, is especially perfect to dive in at sunset when the mountains are illuminated in the background.
Corvo Island
The smallest of the Azores, Corvo Island, has only one village, which is home to 468 locals, making it one of the smallest communities in all of Europe, but also one of the only ones where you have that true sense of community and kindness. It's safe to say that living in Corvo is like living in one big family, so if you visit this island, you'll be heartily welcomed as a family as well.
Check out our Azores Travel Guide for more information and tips.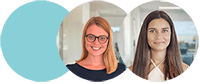 Talk with a Travel Advisor
+1 647-946-8245
Notice: Estimated price per person based on 2 adults in a double room.
Reward points discount: -$
0
.00
Request to Customize This Package
Need help booking?
Mention the Ref. #2209 and let us know your questions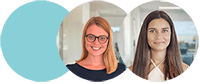 reach us on WhatsApp
Continue in another device
Trust the Local Experts
Hassle-free Experience
Full Support
Save Time & Money
Frequently Asked Questions
Contact us
Have questions?
Contact our Support Team
Everyday:
08:00 AM
to
12:00 AM
The Azores: São Miguel, Flores & Corvo
Super Deal
Earn $500*
to travel with us
Join our Travel Rewards program and receive $500 just for signing up! As a Travel Rewards Member, you'll receive exclusive offers and early access to special deals and sales.