The Azores | The Best Summer
Are you ready for the blooming hydrangeas flanking the country roads?
See São Miguel in full bloom on this perfect sunny, summer escape!
What's Included?
All flights and connections
Accommodation for your destination
Walking Tours: Moinho do Félix - Waterfalls + Tea Plantations
Why we love this deal:
This special summer to São Miguel is the perfect way to enjoy the island's beautiful surroundings and experience the best of what it has to offer. Summer is when the island comes alive: blooming hydrangeas line the country roads; the ocean is the perfect temperature for swimming, surfing, snorkeling, and SUP; families pack a picnic or enjoy a BBQ by the lake; restaurants are teeming with fresh fish and seafood; and dolphins and whales abound on boat tours and whale watching expeditions!
Our hand-picked nature or beach hotels provide the perfect place to relax and enjoy nature, while our included tours give you a chance to explore this stunning region like never before.
The Sunset Boat Tour gives you a chance to take in stunning views of the island's incredible coastline, as the sun sets against the horizon. This unforgettable experience is one that no traveler should miss out on!
Additionally, you can go on a hike and swim in one of the many waterfalls of the Moinhos do Félix Trail! You'll get an up-close look at native plants, as well as learn about traditional tea cultivation methods used for generations when you visit the local tea plantations.
Of course, this deal had to include a rental car for you to wander freely and discover São Miguel beaches, lakes, and waterfalls.
Customizable: Add more nights to your stay or even more local excursions!
Get $500 when you join our Travel Rewards Program
Itinerary
1
Day 1
Arrival in São Miguel Island
Suggestion for the day:
Take the day to stroll around Ponta Delgada's city streets. Ponta Delgada, the main city, is not only the hub of the island but the capital of the Azores. Ponta Delgada evokes all the charms of Europe with cobbled streets, sidewalk cafes, and a thriving culinary scene.
Not to miss:
Portas da Cidade

Louvre Michaelense

Pineapple Plantations

Matriz Church
Or book here your Ponta Delgada City Tour.
Day 2
Sunset Boat Tour (Included)
Suggestion for the day:
Highlights:
Lagoa das Sete Cidades

Lagoa de Santiago

Lagoa do Canário

Boca do Inferno Viewpoint
At Sunset enjoy your Sunset boat tour in Mosteiros!
The first tour is a sunset boat tour filled with views of the island's incredible natural beauty. Cruise along the shoreline as the sun sets over the horizon, taking in sights of stunning rock formations jutting out from the sea.
Day 3
Free Day for Personal Activities
Suggestion for the day:
Head to the north side of the island to visit the Protected Natural Reserve of Lagoa do Fogo and take this chance to visit (and maybe bathe) the thermal pools of Caldeira Velha. Once you're here you can also visit the Salto do Cabrito waterfall! On your way to Furnas, we recommend that you stop at Porto Formoso and Gorreana Tea Plantations (the only ones in Europe). In Furnas there's just so much to explore, such as the lake, the Pico do Ferro Viewpoint, the Grená Park, the caldeiras, the fumaroles, the Terra Nostra Park, the Dona Beija hot springs and so much more. Make sure to try out the local delicacies: the cozido das Furnas and the bolos lêvedos!
Day 4
Free Day for Personal Activities
Suggestion for the day:
Highlights:
Ponta do Sossego Viewpoint

Ponta da Madrugada Viewpoint

Arnel Lighthouse

Poço Azul Hiking Trail

Ribeira dos Caldeirões Natural Park
Day 5
Free Day for Personal Activities
Suggestion for the day:
Embark on a whale and dolphin-watching experience
The Azores Islands are known for their unparalleled beauty and biodiversity, adored by outdoor adventure enthusiasts and nature lovers alike. But what people may not know is that the Azores is also one of the fastest-growing whale-watching destinations in the world. Located in the Atlantic Ocean between Portugal and North America, the Azores are a permanent home and natural point of passage to more than 20 different types of whale and dolphin species, making the islands one of the world's largest whale sanctuaries. Book here.
Day 6
Moinhos do Félix Hiking Trail & Tea Plantations (Included)
The second tour is a hiking trail that leads to some magical waterfalls located deep in the forests of São Miguel Island. As you traverse through winding trails surrounded by lush vegetation, you will be rewarded with breathtaking views of cascading waterfalls tumbling down into a serene pool below.
The Azores Islands are known for their breathtaking natural beauty, unique volcanic properties, delicious food, and endless potential for adventure. Though tea has been grown here for almost 200 years, the Azores have quietly reigned as Europe's secret tea capital. In the middle of the Atlantic, roughly 900 miles from the coast of mainland Portugal, you'll find Europe's only two commercial tea plantations sprawling along the hillsides of São Miguel Island's north coast.
Day 7
Free Day for Personal Activities
Suggestion for the day:
Food & Wine Experience: The Azores Islands are an epicurean delight for foodies. The archipelago's many unique microclimates, abundant water supply, and volcanic nature of the islands make it possible to offer a large variety of delicious dishes. Based on a rich and hearty, peasant-style of cooking, Azorean cuisine is so scrumptious, it will leave you asking for seconds.
Recommended experiences:
*itinerary presented is a suggestion and the length of stay may vary. All tours are suggestions unless clearly stated.
Flexibility

Policy
No Amendment Fees on Our End
We don't charge for our work in changing the initial itinerary.
Full flexibility on Land Arrangements
Change the initial itinerary or cancel your land arrangements for any reason until 14 days before the trip, without penalty.
Support 7 Days a Week
Our experienced travel agents are are available 7 days a week (16 hours per day) to help with any questions.
About the Destination:
Visitors to São Miguel will be welcomed by the island's unparalleled natural beauty, biodiversity, and a blend of old-world hospitality and modern comforts. Travelers can take in the Azores' most iconic viewpoints and famed crater lakes, including Sete Cidades, Lagoa do Fogo, and Furnas Lake, before unwinding in the island's natural hot springs found inland or tucked along the stunning, volcanic rocky coast. Visitors can catch a glimpse of the island's most famed visitors - over 20 species of whales and dolphins - while onboard a whale and dolphin watching boat excursion, or immerse themselves in São Miguel's cultures and flavors with a visit to its tea and pineapple plantations.
Notice: Estimated price per person based on 2 adults in a double room.
Reward points discount: -$
0
.00
Request to customize this deal
Need help booking?
Mention the Ref. #9152 and let us know your questions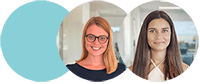 reach us on WhatsApp
Continue in another device
Trust the Local Experts
Hassle-free Experience
Full Support
Save Time & Money
Frequently Asked Questions
Contact us
Have questions?
Contact our Support Team
Everyday:
08:00 AM
to
12:00 AM
The Azores | The Best Summer
Deal of the Week
Earn $500*
towards your next trip
Join our Travel Rewards program and receive $500 just for signing up! As a Travel Rewards Member, you'll receive exclusive offers and early access to special deals and sales.