The Azores | Discover The Triangle
Discover the triangle islands: Faial, Pico & São Jorge, plus São Miguel.
Discover the "triangle" of the Azores and take this chance to stop in São Miguel as well!
What's Included?
All flights and connections
Accommodations for your destinations
Why we love this deal:
The Triangle Islands of the Azores are perfect for those looking to explore a beautiful slice of paradise. Offering three distinct islands, Faial, Pico and São Jorge, and the largest of the archipelago, São Miguel Island, it's no wonder why we love this deal.
Faial is renowned for its stunning volcano views and picturesque marina. It offers fascinating historical sites such as the Fort of Santa Cruz da Horta and Horta's marina with its impressive paintings and movement, while also delving into nature with a visit to the Capelinhos Volcano.
Pico Island is home to Portugal's highest mountain peak, making it a popular destination for climbers looking to summit Mt. Pico at an elevation of 7,713 feet above sea level. The island boasts a complex network of vineyards that stretches toward the ocean, a UNESCO World Heritage Site since 2004.
São Jorge stands out from the others in that it's almost completely covered by mountains, dropping steeply down to the ocean. With all sorts of outdoor activities on offer from kayaking to canyoning, visitors are sure to be spoilt for choice when exploring this idyllic terrain. Don't skip the Fajã do Santo Cristo and Fajã dos Cubres!
Finally, São Miguel Island is known for its hot springs and geysers located in Furnas Valley, the perfect place to relax after a busy day sightseeing.
Whether you're looking for an exciting adventure or simply wishing to take in some breathtaking scenery then this package has it all - we are sure you will fall in love with the Triangle Islands of the Azores.
Customizable: Add more nights to your stay, a rental car, or even local excursions!
Itinerary
1
Day 1
Arrival in Faial Island
It is recommended to book airport transfers or to get a rental car (both available during the booking process).
Take the afternoon to stroll around Horta's quaint city streets.
Highlights:
Marina da Horta
Peter Café Sport
Nossa Senhora da Conceição Viewpoint
Monte da Guia
São Salvador Church
Porto Pim Bay
Santa Cruz Fort
The View Across the Bay to Pico Island
Day 2
Take the Day to Explore Faial's Volcanic Landscapes
Can't Miss:
Capelinhos Volcano
Caldeira do Faial
Ribeirinha
2
Day 3
Boat Trip to Pico Island
We recommend booking airport transfers to the hotel or rent a car (both available during the booking process).
Take a stroll around Madalena's historical cobblestone streets and enjoy a meal at one of the several seaside restaurants.
Day 4
Explore Criação Velha
Walk around the historical vineyards of Criação Velha and visit the Frade windmill. Once you're in the area, make sure to visit the Pico Wine Museum and the Gruta das Torres.
Did you know Pico Island produces one of Europe's finest wines, and its vineyards have enjoyed being among the official UNESCO Heritage Site family since 2004? Book a vineyard tour here.
Day 5
Hike Pico's Mountain
Option 1: Hike Pico's Mountain, Portugal's highest peak (book here).
Option 2: Visit the natural pools of Pico Island (Criação Velha, Cachorro, Poça da Branca, Poça das Mukas, Cais do Pico, Lajes do Pico, Barca and Furna de Santo António). You can also discover Pico's lakes along the way: Lagoa do Capitão, Lagoa do Caiado, Lagoa do Paul and Lagoa Rosada). Other suggestions include visiting the Ponta da Ilha lighthouse (perfect for sunset) and the Whaling Museum. Book a full-day tour around the island here.
3
Day 6
Boat Trip to São Jorge Island
It is recommended to book airport transfers to the hotel or to rent a car (both available during the booking process).
Take a stroll around downtown Velas and visit the República Garden and the natural swimming pools tucked along the coast.
Other highlights include:
Ponta dos Rosais
Urzelina Windmills
Vimes Coffe Plantation in Fajã dos Vimes
Ponta do Topo Islet
São Jorge Cheese Factory
Or book here your Velas guided tour.
Day 7
Explore São Jorge's North Coast
4
Day 8
Flight to São Miguel Island
It is recommended to book airport transfers to the hotel or to rent a car (both available during the booking process).
Take the day to stroll around Ponta Delgada's city streets. Ponta Delgada, the main city, is not only the hub of the island but the capital of the Azores. Ponta Delgada evokes all the charms of Europe with cobbled streets, sidewalk cafes, and a thriving culinary scene. Or book here your Ponta Delgada City Tour.
Not to miss:
Portas da Cidade
Louvre Michaelense
Pineapple Plantations
Matriz Church
We also recommend embarking on a whale & dolphin-watching experience (book here).
Day 9
Visit Sete Cidades or Furnas
Visit Sete Cidades (Lagoa das Sete Cidades, Lagoa de Santiago, Lagoa do Canário and Boca do Inferno Viewpoint) and take this opportunity to visit the neighboring village of Mosteiros - ideal for sunset! Once you're in the west part of the island you can also indulge in an ocean thermal bath at Ferraria. Book here a guided tour around the western part of the island that will have you discovering this and much more in the company of a local guide.
or
Head to the north side of the island to visit the Protected Natural Reserve of Lagoa do Fogo and take this chance to visit (and maybe bath) in the thermal pools of Caldeira Velha. Once you're here you can also visit the Salto do Cabrito waterfall! On your way to Furnas, we recommend that you stop at Porto Formoso and Gorreana Tea Plantations (the only ones in Europe). In Furnas there's just so much to explore, such as the lake, the Pico do Ferro Viewpoint, the Grená Park, the caldeiras, the fumaroles, the Terra Nostra Park, the Dona Beija hot springs and so much more. Make sure to try out the local delicacies: the cozido das Furnas and the bolos lêvedos! Book a Furnas guided tour here.
Day 10
Return Flight Home
Flexibility Policy
No Amendment Fees on Our End
We don't charge for our work in changing the initial itinerary.
Full flexibility on Land Arrangements
Change the initial itinerary or cancel your land arrangements for any reason until 14 days before the trip, without penalty.
Support 7 Days a Week
Our experienced travel agents are are available 7 days a week (16 hours per day) to help with any questions.
About the Destination:
Faial Island
Faial Island is the site of the most recent volcanic eruption in the Azores, which took place along the coast of Capelinhos Village in 1957 and left behind one of the most emblematic landscapes in the whole world! Most famous as a port, Faial historically has been (and remains to this day) a popular stopping point for sailors crossing the Atlantic. The island's main city, Horta, has a modern, cosmopolitan feel, with travelers from all over the globe gathering at the restaurants and bars along the harbor to swap stories and take in stunning views of Pico Island across the bay.
Pico Island
Pico is home to Pico Mountain, Portugal's highest peak, which measures over 7,000 ft tall! At such a towering height, it will come as no surprise that hiking Pico is one of Europe's most popular hiking trails. Characterized by black volcanic soil, Pico Island is covered with basalt (lava rock)-lined vineyards that are official UNESCO World Heritage Sites. Locals have been producing wine here since the 15th century, and they even have a museum dedicated to the pastime's rich history. Pico Island also boasts one of the world's longest lava tubes, as well as dozens of natural swimming pools and other amazing sights, including Lagoa do Capitão, Lajido da Criação Velha, whaling museums and much more!
São Jorge Island
São Jorge's scenery is dramatically beautiful, filled with mountains that tumble into deep ravines, as well as rocky cliffs, crater lakes, and unique fajãs (plains formed by lava flow). Favorites of both visitors and locals alike are the Fajã dos Cubres, which is accessible by car, and the Fajã do Santo Cristo, which is only reachable by foot or moto. This Azores Island is a particular favorite among those who love the outdoors and adventure enthusiasts, as you can do everything here, from mountain biking to canyoning, hiking, canoeing and even spelunking. Of course, no visit to São Jorge is complete without a stop at the island's cheese factory, where they produce the famed Queijo São Jorge, a robust, aged cheese characterized by its spicy, tangy flavor.
São Miguel Island
São Miguel Island, the largest of the Azores archipelago and its economic and administrative center, is a beautiful green jewel in the middle of the Atlantic Ocean. With stunning lush landscapes, exotic plants, dormant volcanoes, hot springs, and surrounded by clean waters, São Miguel is the perfect vacation destination for nature lovers and those looking for an off-the-beaten-path European destination.
Check out our Azores Travel Guide for more information and tips.
Notice: Estimated price per person based on 2 adults in a double room.
Reward points discount: -$
0
.00
Request to customize this deal
Need help booking?
Mention the Ref. #9428 and let us know your questions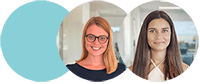 reach us on WhatsApp
Continue in another device
Trust the Local Experts
Hassle-free Experience
Full Support
Save Time & Money
Frequently Asked Questions
Contact us
Have questions?
Contact our Support Team
Everyday:
09:00 AM
to
01:00 AM
The Azores | Discover The Triangle
Deal of the Week
Earn $500*
towards your next trip
Join our Travel Rewards program and receive $500 just for signing up! As a Travel Rewards Member, you'll receive exclusive offers and early access to special deals and sales.